Beaver Fever Friday – Haley Mack – @BSUBeaversWHKY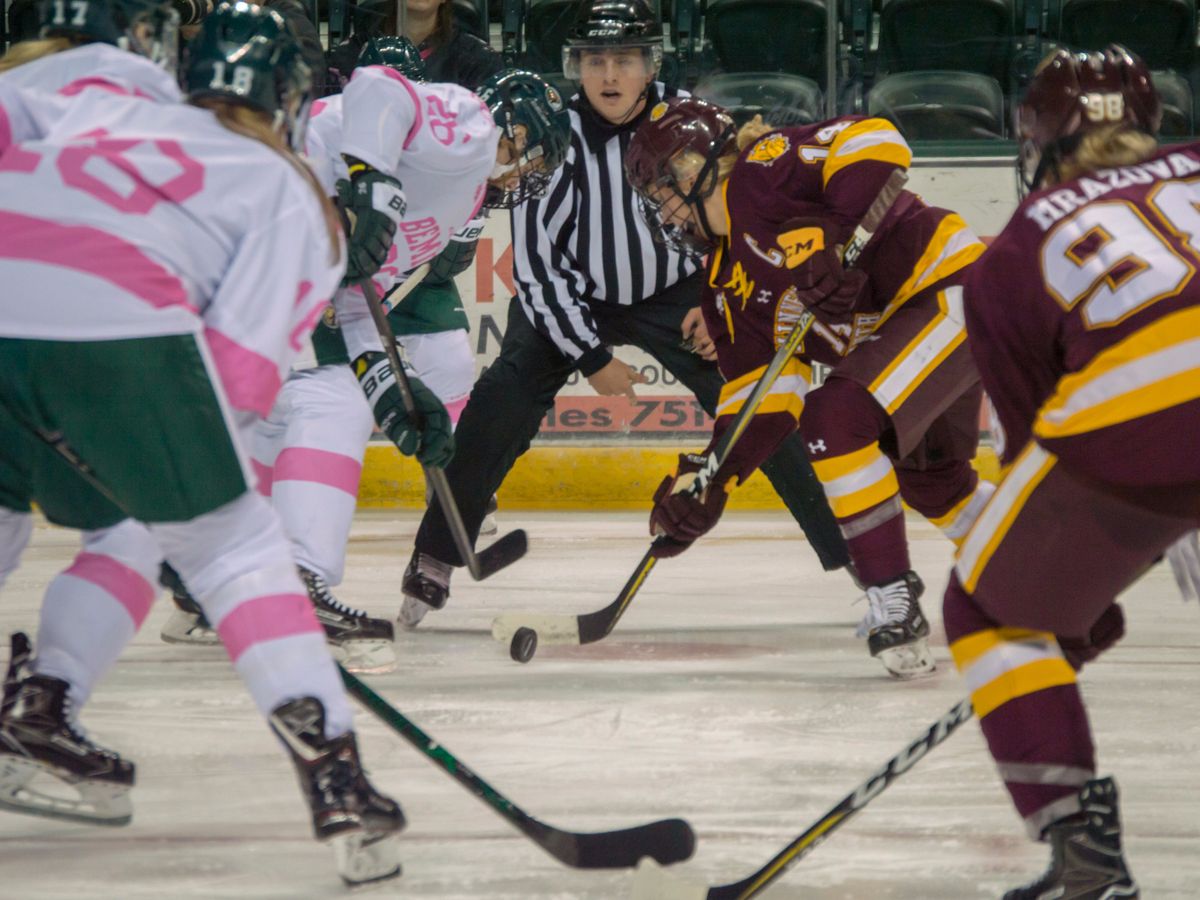 Fresh off its third series sweep of the season, the Bemidji State University women's hockey team resumes Western Collegiate Hockey Association action by hosting University of Minnesota Duluth for a two-game, league series at Sanford Center this weekend. The Beavers (7-13-1, 4-7-1-0 WCHA) look to carry momentum from their non-conference series sweep of Union College last weekend and continue their program record six-game home winning streak.
The Bulldogs (7-9-2, 4-6-2-2 WCHA) also resume league play for the second half of the season after participating in the Minnesota Cup last weekend. After falling to University of Minnesota in game one of the tournament 4-3, the Bulldogs responded with a 5-3 victory over Minnesota State University, Mankato in game two.
The Beavers and Bulldogs clash for the second and last series of the regular season this weekend and for the 93rd and 94th meetings of the all-time series. The Beavers have battled with the Bulldogs the most of any team in the NCAA throughout the years and in 92 meetings, Bemidji State is 17-71-4 all-time against Minnesota Duluth. When hosting UMD, the Beavers are 6-33-1 and last faced the Bulldogs on home ice Oct. 27-28, 2017 where they split the two-game series. Bemidji State traveled to Duluth, Minn., Oct. 19-20 and were swept by the then fifth-ranked Bulldogs by scores of 6-1 and 2-0. Sophomore Paige Beebe was the lone Beaver skater to score in the series.
Senior Emily Bergland has played the most games against the Bulldogs among active skaters. In 20 games, she has totaled nine points on four goals and five assists. Junior Haley Mack follows with eight points (4g-4a) in 12 games while sophomore Clair DeGeorge trails with five points (2g-3a) in 10 games. Kerigan Dowhy leads BSU's goaltenders with a 3-2-0 record in five games against UMD while Lauren Bench is 1-2-0 in four games.