Beaver Fever Friday – Ethan Somoza – @BSUBeaversMHKY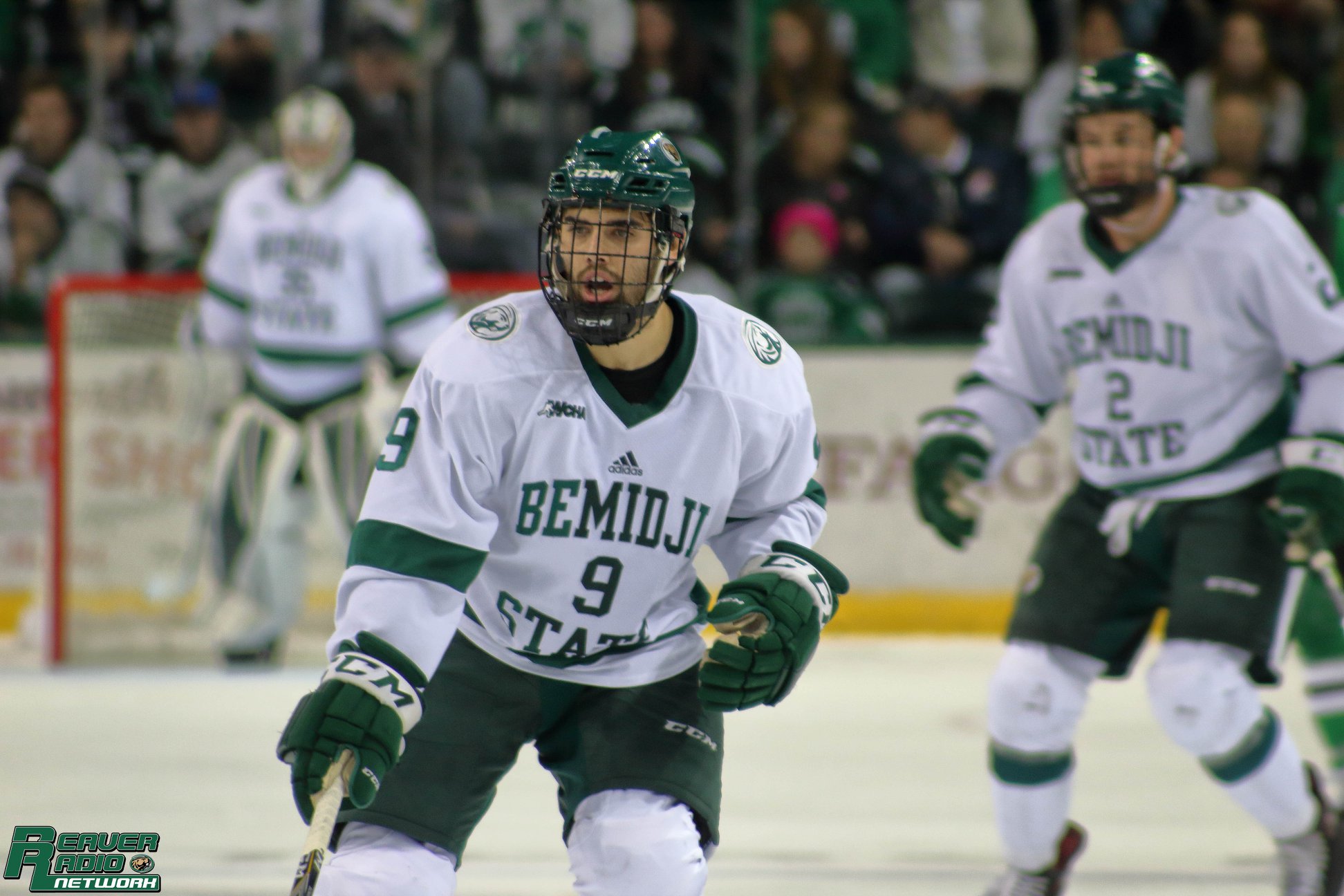 The Bemidji State University men's ice hockey team (9-10-3; 7-6-1-0 WCHA) is back at Sanford Center this weekend for the first time since Dec. 14 when it hosts the University of Alaska (4-14-2; 4-9-1-1 WCHA) in a two-game Western Collegiate Hockey Association series. The two-game set will open a four-game homestand.
The Beavers, who are returning from a road trip during which they went 1-2-1 at the Air Force Academy and Bowling Green State University, are sixth in the league standings. They look to make a move back into contention to host the first round of the WCHA Playoffs this weekend. Bemidji State has just one loss in their last nine meetings with the Nanooks (6-1-2).
BSU will look to sophomore forward Aaron Miller and senior defender Justin Baudry for scoring this weekend. Miller opens the series with nine points in BSU's last six games (5g-4a), which includes a streak of five consecutive games. He leads the team with 10 goals. Baudry, who has already established a career-high 13 assists to lead the team, has recorded 11 of his 17 points in BSU's last eight games and has scored a goal in three of the Beavers' last four contests.
Defensively, BSU goaltenders Zach Driscoll and Henry Johnson have shared the goaltending duties. Johnson enters the weekend with a team-best 5-5-2 record, 2.05 goals against average and .914 save percentage, while Driscoll got the nod in both games of the recent series at Bowling Green and went 1-1-0 with a 2.01 GAA and a .915 save percentage.
Alaska arrives at Sanford Center looking to shake a four-game losing skid. The most penalized team in the WCHA, averaging 21.5 penalty minutes per game, is led in scoring by freshman Chris Jandric, who has 11 points (3g-8a) which includes a team-best eight helpers. Older brother Steven, a sophomore, leads the team in goal scoring with five. Defensively, UAF has allowed 3.43 goals per game to rank ninth in the league. Rookie Gustavs Grigals leads the Nanooks' goaltending crew with a 4-4-0 record, a 3.08 GAA and a .911 save percentage.
In a series that began during the 1981-82 season and was renewed in 2013-14 after a 29-year hiatus, BSU owns a 12-4-3 all-time record versus the Nanooks, which includes a 7-2-2 mark in games played in Bemidji, Minn.
As infrequent as the BSU-UA series has been, Alaska plays a significant role in Beaver Hockey history. BSU hosted the Nanooks for the NCAA Division II national semifinals in 1984. BSU eliminated Alaska, 9-6 and 4-2, and went on to defeat Merrimack to complete its perfect 31-0-0 season and earn its eighth national championship under head coach R.H. "Bob" Peters.