Beaver Fever Friday – Jay Dickman – @BSUBeaversMHKY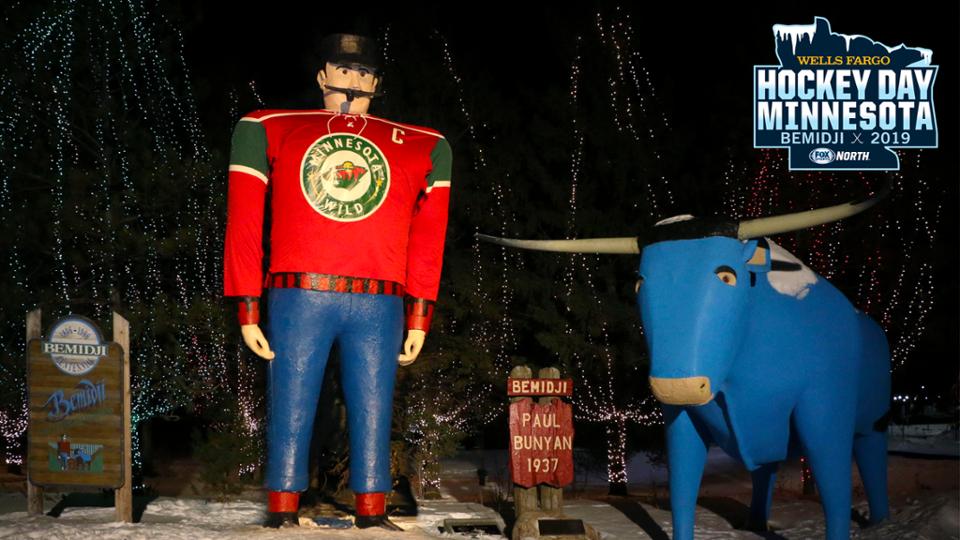 The Bemidji State University men's ice hockey team (10-11-3; 8-7-1-0 WCHA) is back in Bemidji this weekend to wrap up a four-game homestand and hosts Michigan Technological University (11-11-2; 10-5-1-1 WCHA) for a two-game Western Collegiate Hockey Association series. Following an outdoor match up to kick off 2019 Hockey Day Minnesota festivities Friday, the teams return to the confines of Sanford Center for the series finale Saturday.
The Beavers, who are 2-2-0 since the first of the year, are sixth in the league standings and trail Michigan Tech, now in fourth and in line to host the first round of the WCHA Playoffs, by seven points.
BSU has been driven offensively by senior defender Justin Baudry. The Beavers' leading scorer has matched a career-high 19 points (5g-14a) through the team's first 24 games and enters the weekend with a point in each of BSU's last four games. BSU will miss the services of sophomore forward Aaron Miller who is out this weekend after leaving last Friday's game with a lower body injury. In 23 games this season, he has already established a career-high 17 points (10g-7a) and leads the team in goal scoring with 10.
Defensively, BSU goaltenders Zach Driscoll and Henry Johnson have shared the goaltending duties. Johnson enters the weekend with a team-best 5-5-2 record, 2.05 goals against average and .914 save percentage, while Driscoll is 2-2-0 with a 1.50 GAA and .939 save percentage and a shutout in his last four outings.
Michigan Tech arrives at Sanford Center with one win in its last six contests (1-4-1-1), is 5-7-1 away from McInnes Arena this year and has not won a road game since a 4-3 victory at Ferris State Nov. 10. MTU is led in scoring by senior Jake Lucchini, who has 20 points (7g-13a) and a team-best seven goals. Sophomore blueliner, Seamus Donohue, is second in scoring with 15 points (1g-14a) and leads the team in assist scoring with 14. Defensively, MTU has allowed 2.71 goals per game overall and 2.25 in league play. Junior Matt Jurusik leads the Huskies' goaltending crew with a 6-4-0 record, while sophomore Robbie Beydoun owns a team-best a 1.69 GAA and a .938 save percentage.
It is ironic for teams toting histories dating back to 1919 and 1947, respectively, and logging in excess of 4,500 games between them, to have met just 30 times prior to this weekend's series, but the first head-to-head match up between the Beavers and Huskies didn't take place until Jan. 12, 2007. MTU opens the weekend with a 15-10-5 edge in the rivalry, but the teams have split the series in Bemidji 7-7-0. This weekend, the Beavers look to halt a five-game winless streak versus MTU that reaches back to a 4-2 victory in Houghton, Mich. Feb. 9, 2018 and includes a pair of losses that eliminated BSU from the WCHA Playoffs a year ago.