Beaver Fever Friday – Trinity Myer – @BSUBeaversWBB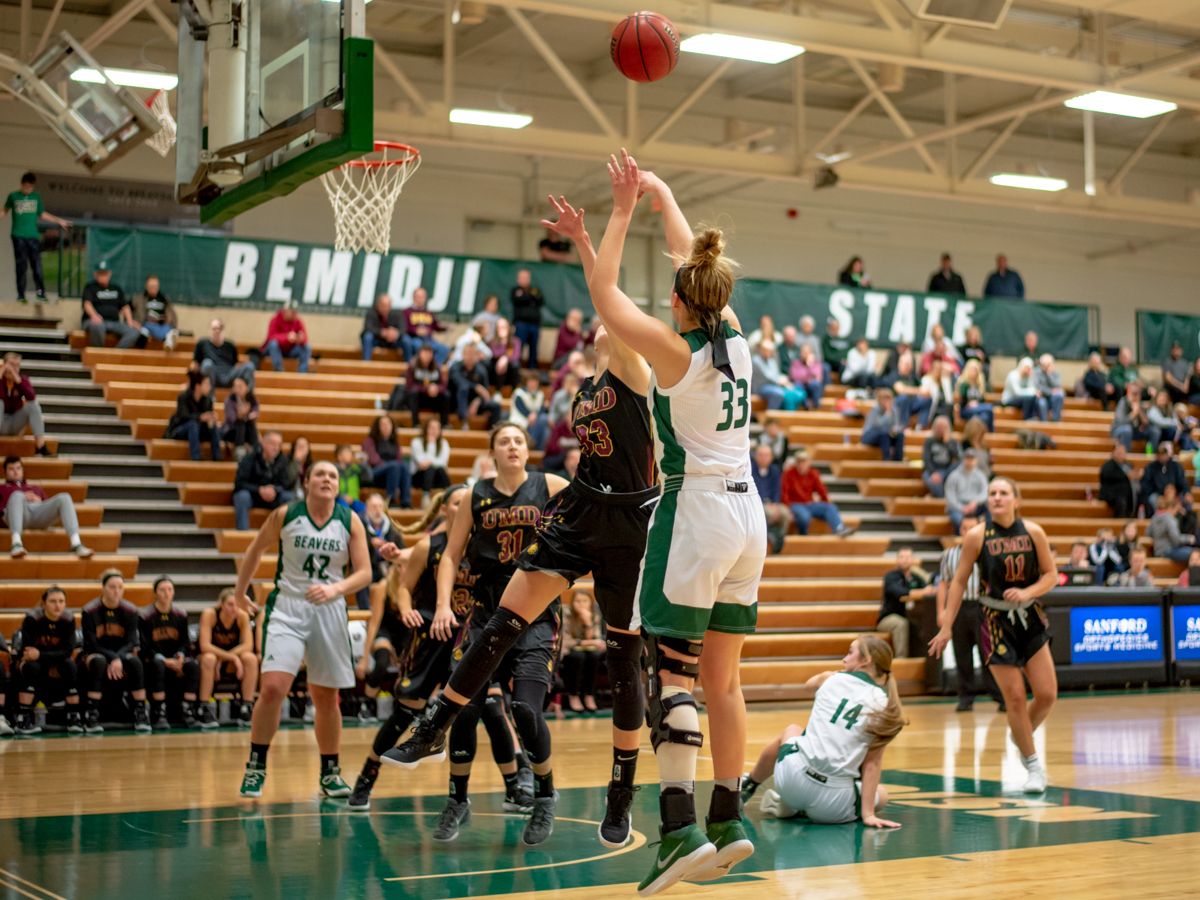 Beaver Women's Basketball travels to Cougars, Mustangs this weekend
The Bemidji State University women's basketball program is searching for its most wins in Northern Sun Intercollegiate Conference play under head coach Chelsea DeVille Feb. 1-2 with a road trip to face University of Sioux Falls and Southwest Minnesota State University. DeVille will coach her 100th career game with the Beavers Friday at 5:30 p.m. against the Cougars before the weekend finale at 4 p.m. Saturday against the Mustangs.
Sioux Falls leads the all-time series versus Bemidji State, 7-1. The Cougars have won six straight games against the Beavers, including last season's lone meeting Jan. 12, 2018, 63-43, in Sioux Falls, S.D.
Sophomore guard Brooklyn Bachmann led BSU with 14 points and added three rebounds. Sophomore center Taylor Bray came off the bench to lead the squad with seven rebounds and added seven points.
The series began Jan. 5, 1986, an 81-79 win by Bemidji State for its only win in the series.
Southwest Minnesota State leads the all-time series against Bemidji State, 41-34. The last consecutive wins by either team in the series came Feb. 18, 2011 and Jan. 21, 2012 as BSU victories. Both teams have alternated wins over the previous eight meetings, while SMSU won last season's meeting, 84-70, in Marshall, Minn.
Bachmann led the Beavers in scoring against the Mustangs last season with 21 points on 7-of-15 shooting, including a career-high five 3-pointers. She also added three assists and two rebounds.
The series began in 1978 as SMSU took down BSU, 90-88. The Mustangs won the first two games of the series while the Beavers followed with two straight wins. Both teams then followed with winning streaks of at least seven games in the series.