Beaver Fever Friday – @bsuwomenstennis – Breann Walsh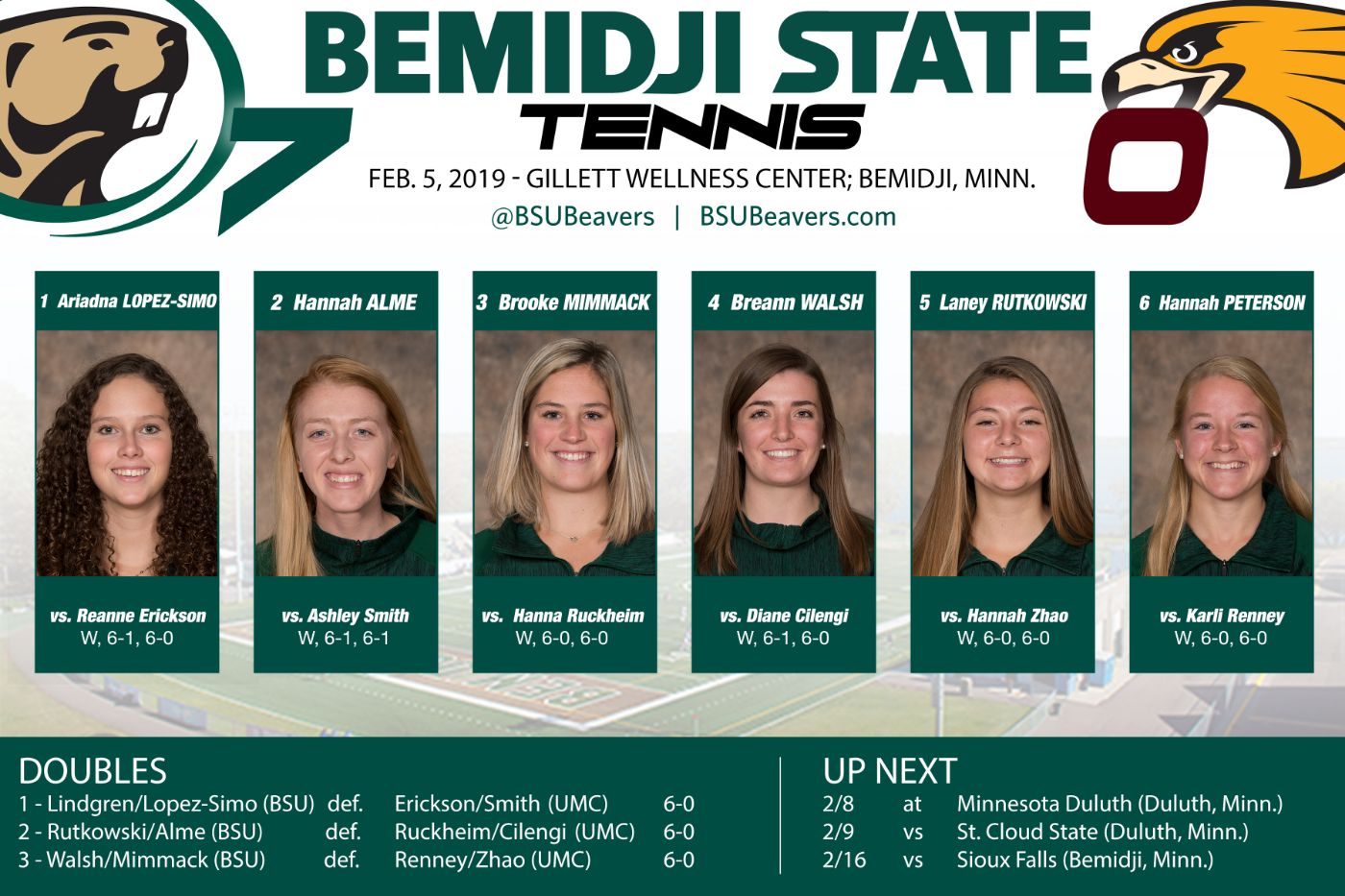 Beavers take Golden Eagles, 7-0
The Bemidji State University tennis team beat the University of Minnesota Crookston, 7-0, Feb. 5 at home.
The match started with BSU's doubles teams taking all three matches against UMC, 6-0. In singles play, Ariadna Lopez-Simo, Brooke Mimmack, Laney Rutkowski, and Hannah Peterson swept their matches. Hannah Alme went 6-1 in both matches against UMC's Ashley Smith, while Breann Walsh went 6-1 and 6-0 against Diane Cilengi. This win puts BSU at 3-1 for the season and improves its at home win streak to 12 matches.
The Beavers travel to Duluth, Minn. Feb 8-9 to take on the Minnesota Duluth Bulldogs and St. Cloud State University Huskies. Matches begin at 7 p.m. Friday and 10:30 a.m. Saturday.