Beaver Fever Friday – Brooke Mimmack – @bsuwomenstennis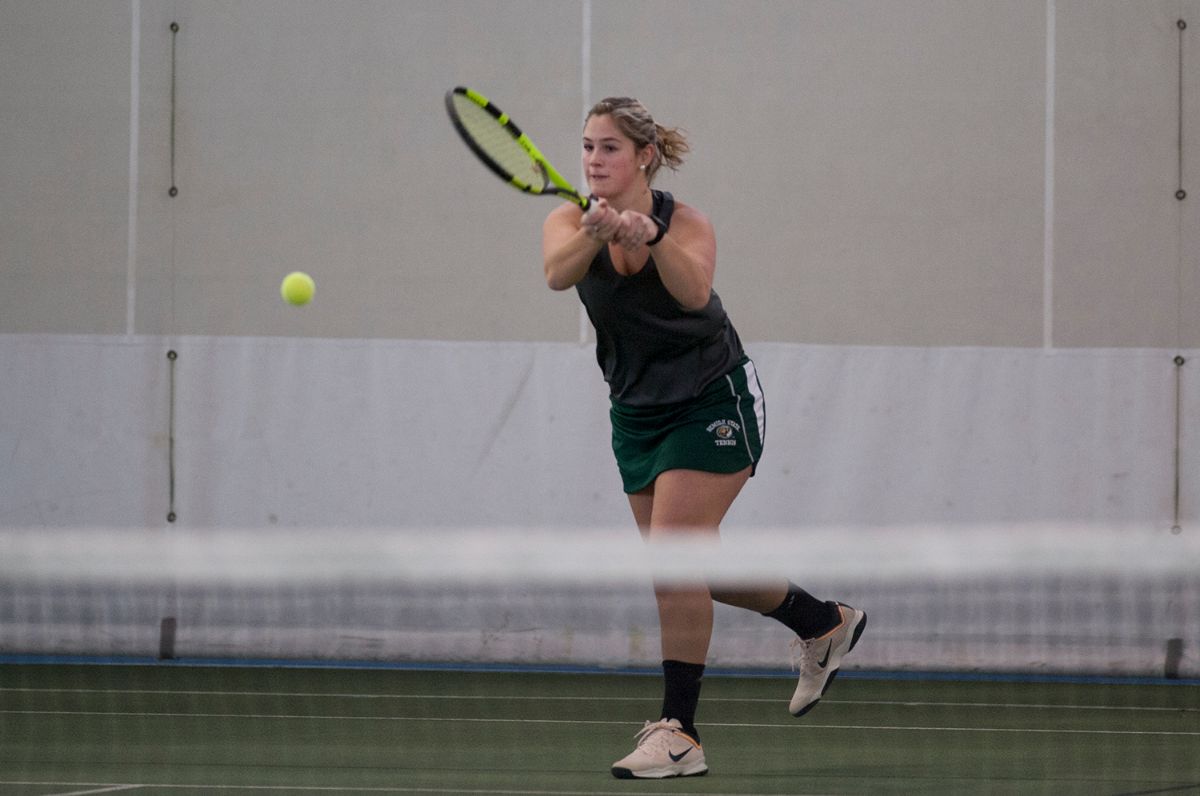 Beaveers Host Sioux Falls and Augustana
The Bemidji State University Tennis Team won doubles play and earned four-of-six singles matches, Saturday afternoon in Duluth, Minn., to earn its first Northern Sun Intercollegiate Conference victory of 2019.
After the Beavers saw their No. 1 doubles team of Zoe Lindgren and Ariadna Lopez-Simo, 6-1, the team bounced back to gain wins at No. 2 and No. 3 doubles and took doubles play. Brooke Mimmack and Breann Walsh won their match 6-4 and Hannah Alme and Laney Rutkowski rounded out doubles play with a 6-2 victory in the No. 3 slot.
BSU jumped out to a 3-0 lead after Lopez-Simo posted a 6-2, 6-0 win at No. 2 singles and Mimmack earned a 6-2, 6-1 win at No. 4 singles.
SCSU battled back to post its first point of the match at No. 1 singles as Fernanda Dos Santos posted a 6-4, 6-2 win on BSU's Lindgren. But the Beavers would come back to win the No. 3 and No. 5 singles matches to official post the team victory. Alme earned a 7=5. 6=3 win at No. 3 before Mimmack posted a 6-4, 6-1 win in the No. 5 slot.
The Huskies finished the match picking up the final point at No. 6 singles where Jill Kedrowski won a tiebreak set after she and Hannah Peterson split 7-5 sets.
The Beavers return to Bemidji, Minn. and the Gillett Wellness Center next weekend for a pair of NSIC matches. BSU hosts the University of Sioux Falls Saturday at 3 p.m. before a 1 p.m. Sunday match up with Augustana University.