Beaver Fever Friday – Coley Rezabek – @BSUBeaversWBB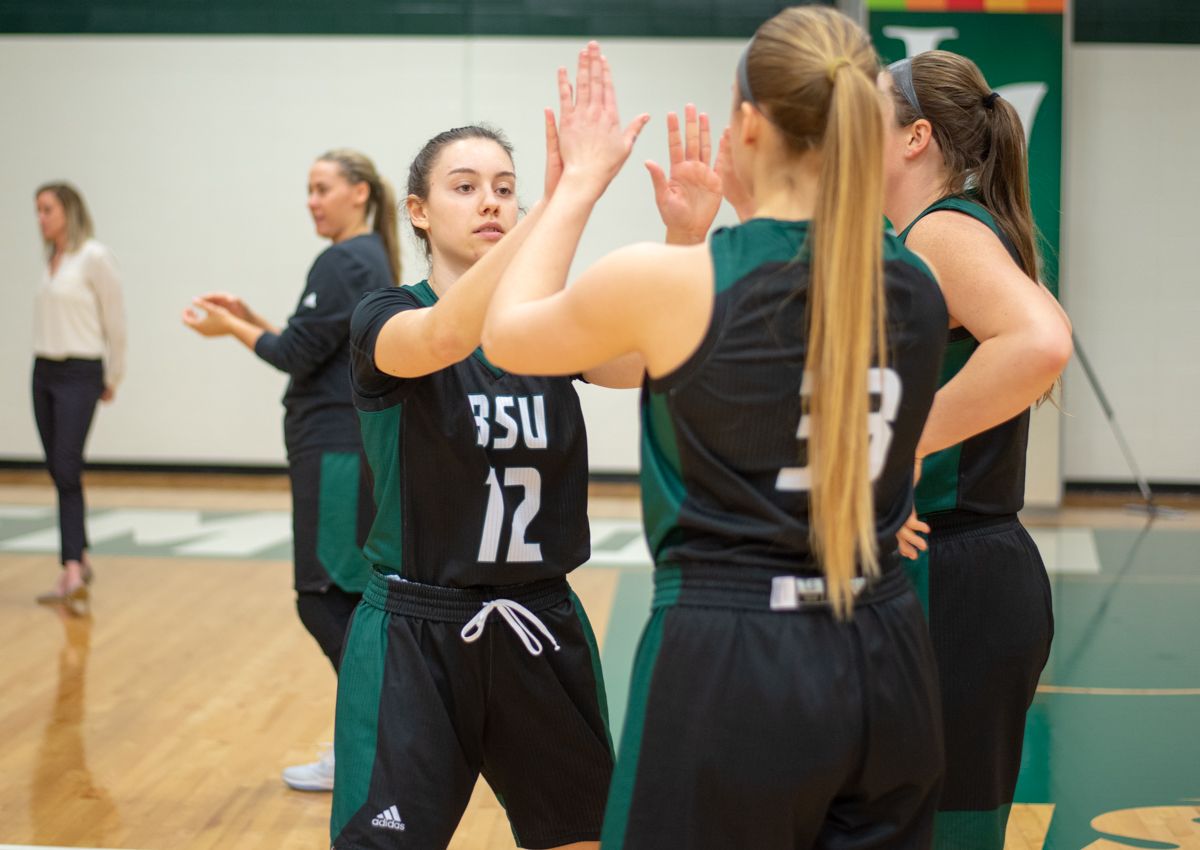 Women's Basketball celebrates Senior Day during final home weekend
The Bemidji State University women's basketball program celebrates Senior Day on its final home weekend of the season as it welcomes in University of Mary and Minot State University. The Beavers open the weekend at 5:30 p.m. Friday against the Marauders before tipping off Senior Day at 3:30 p.m. Saturday against the Beavers of MiSU.
U-Mary leads the all-time series against Bemidji State, 20-5. The Marauders had won seven straight games in the series before the Beavers won the first meeting of the 2018-19 season series, 77-66, in Bismarck, N.D. It was BSU's first victory against U-Mary since Jan. 3, 2015. Freshman guard Trinity Myer scored a career-high 20 points, including nine free throws, to lead BSU in scoring while adding five rebounds, five assists, and three steals. Sophomore guard Brooklyn Bachmann followed with a season-high 19 points on 8-of-14 shooting from the field. She pulled down six rebounds and added four steals.
The series began Nov. 30, 1984, an 80-75 win by BSU in Bismarck.
Minot State leads the all-time series versus Bemidji State, 13-6. Both teams have alternated season sweeps over the last three seasons. Minot State swept the 2017-18 season series, 81-70 in Bemidji, Minn., and 71-51 in Minot, N.D., Bemidji State swept the 2016-17 season series, 83-57 in Minot and 90-84 in Bemidji, and Minot State swept the 2015-16 season series, 80-49 in Minot and 66-58 in Bemidji. Minot State won the first meeting of the 2018-19 series, 86-74 in double overtime, in Minot, N.D. After Myer scored back-to-back baskets in the first overtime to force a second, MiSU went on a 7-0 run to pull away.
Bachmann and Myer each led BSU in scoring with 13 points each. Sophomore guard Maria Appicelli scored 11 points off the bench.
The series began Dec. 9, 1988, a 77-74 win by Minot State. Both teams took four wins over the first eight games of the series.