Beaver Fever Friday – Emily Berglund – @BSUBeaversWHKY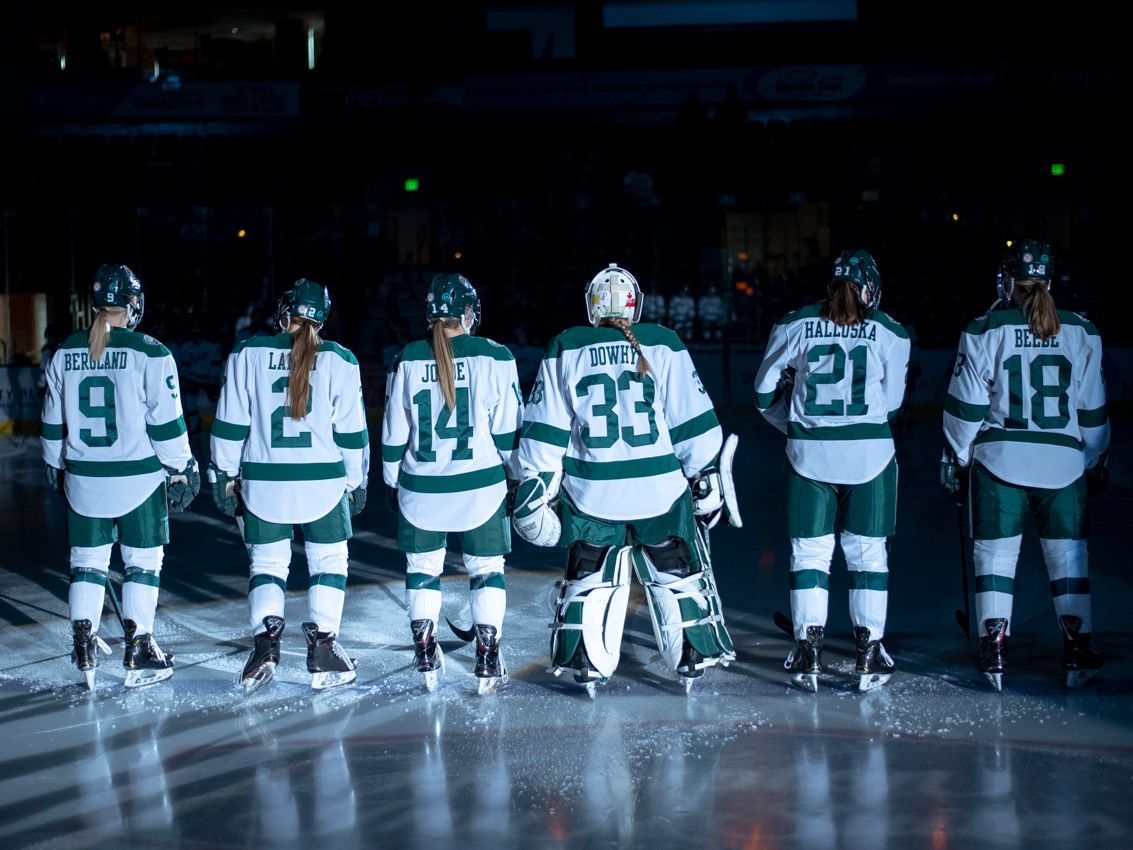 Women's Hockey prepares for final road trip at St. Cloud State
The Bemidji State University women's hockey team prepares for its final road trip of the regular season and will travel to face St. Cloud State University, Feb. 15-16. The Beavers (11-17-2, 8-10-2-0 WCHA) currently hold fifth place in the Western Collegiate Hockey Association standings and trail fifth-place University of Minnesota Duluth by five points and third-place Ohio State University by 10 points. The Beavers and Huskies (10-21-2, 5-17-0-0 WCHA) will play for six league points beginning Friday, Feb. 15 at the Herb Brooks National Hockey Center followed by game two Saturday, Feb. 16. Puck drop for game one is scheduled for 6:07 p.m. and game two at 3:07 p.m.
The Beavers and Huskies meet for the 89th and 90th meetings in the all-time series dating back to 1999. Bemidji State owns the all-time series with a 41-38-9 record but are 18-20-5 in St. Cloud. Bemidji State and St. Cloud State have met three times already this season with the Beavers boasting a 2-1-0 record.
St. Cloud State's lone win against BSU came in non-conference action at the U.S. Hockey Hall of Fame Museum Game in Brainerd, Minn. The Beavers were defeated 3-0 in the game but rebounded by sweeping the Huskies in their conference series in Bemidji the following weekend. The Beavers posted back-to-back shutouts in the series with wins by scores of 3-0 and 2-0.