Beaver Fever Friday – Christa Benson – @BSUBeaversTFXC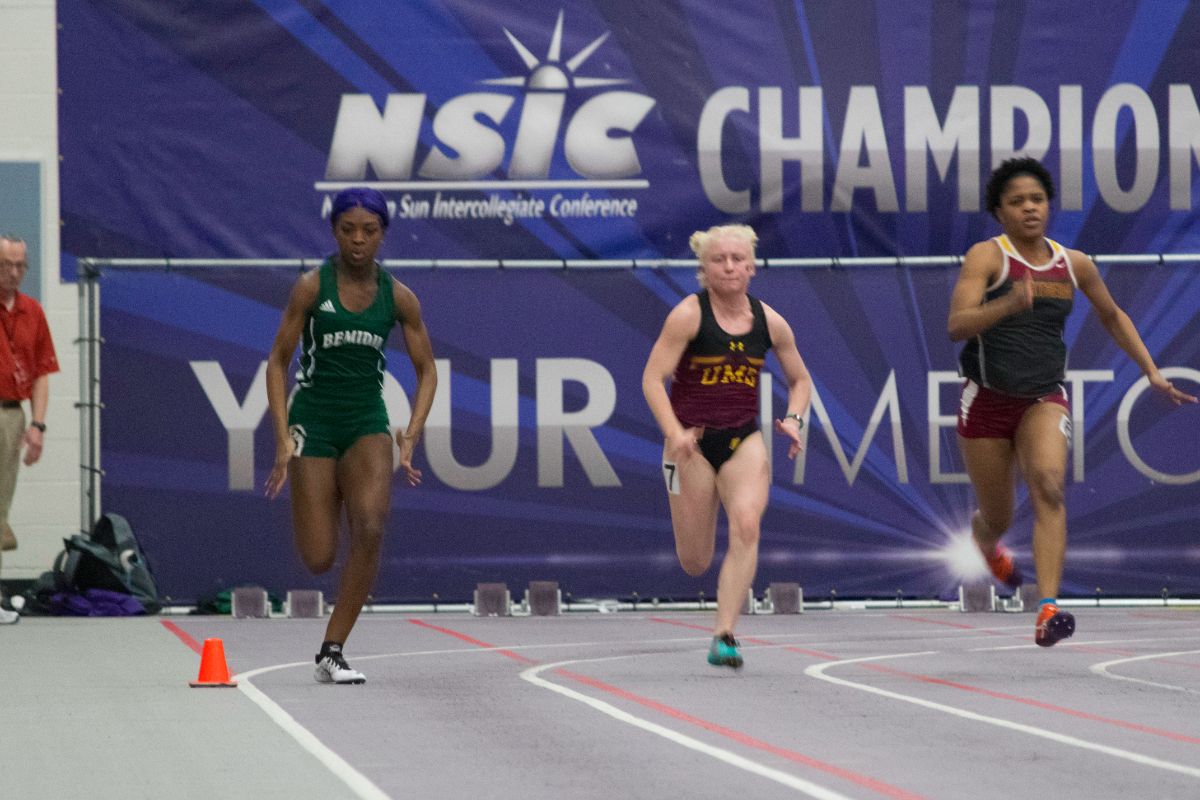 Beavers prep for NSIC Indoor Championships Friday and Saturday
The Bemidji State University track and field team heads to Mankato, Minn., Feb. 22-23 to take part in the 2018-19 Northern Sun Intercollegiate Conference Indoor Championships. The Beavers have entries set for 13 events, beginning at 9 a.m. Friday and 9:30 a.m. Saturday at Myers Fieldhouse.
Sophomore Venice Stewart finished first in the 200m dash with an NCAA provisional qualifying and BSU program record time of 24.65 while freshman Ryne Prigge took first in the 800m run with a program-record time of 2:16.77. The duo was part of 13 top-five finishes for the Beavers on the day.
Joining Stewart with an NCAA provisional qualifying mark was freshman Zoe Christensen with a second-place finish in the shot put. Christensen set a new personal record with a toss of 44-feet-09.00-inches in her only event of the day.
In total, the Beavers finished with 13 personal record marks on the day.
LIST OF EVENTS/PARTICIPANTS
NSIC Indoor Championships
Pentathlon
Benson, Christenson, Monson
Field Events
High Jump – Benson, Hurley
Long Jump – Adams, Monson
Triple Jump – Adams, Fabre, Monson
Shot Put – Christensen
Weight Throw – Baklund, Christensen, Grube
Running Events
60m Dash – Barker, Bond, Kjelland, Stewart
200m Dash – Barker, Hurley, Stewart
800m Run – Petron
1,000m Run – Prigge
60m Hurdles – Benson, Crump
4x400m Relay – Benson, Barker, Hurley, Stewart (Bond, Crump, Prigge, Monson)
Distance Medley Relay – Petron, Storms, Herdering, Halvorson (Hurley, Crump, Tucker, Prigge)