Beaver Fever Friday – Derek Thompson – @BSUBeaversMBB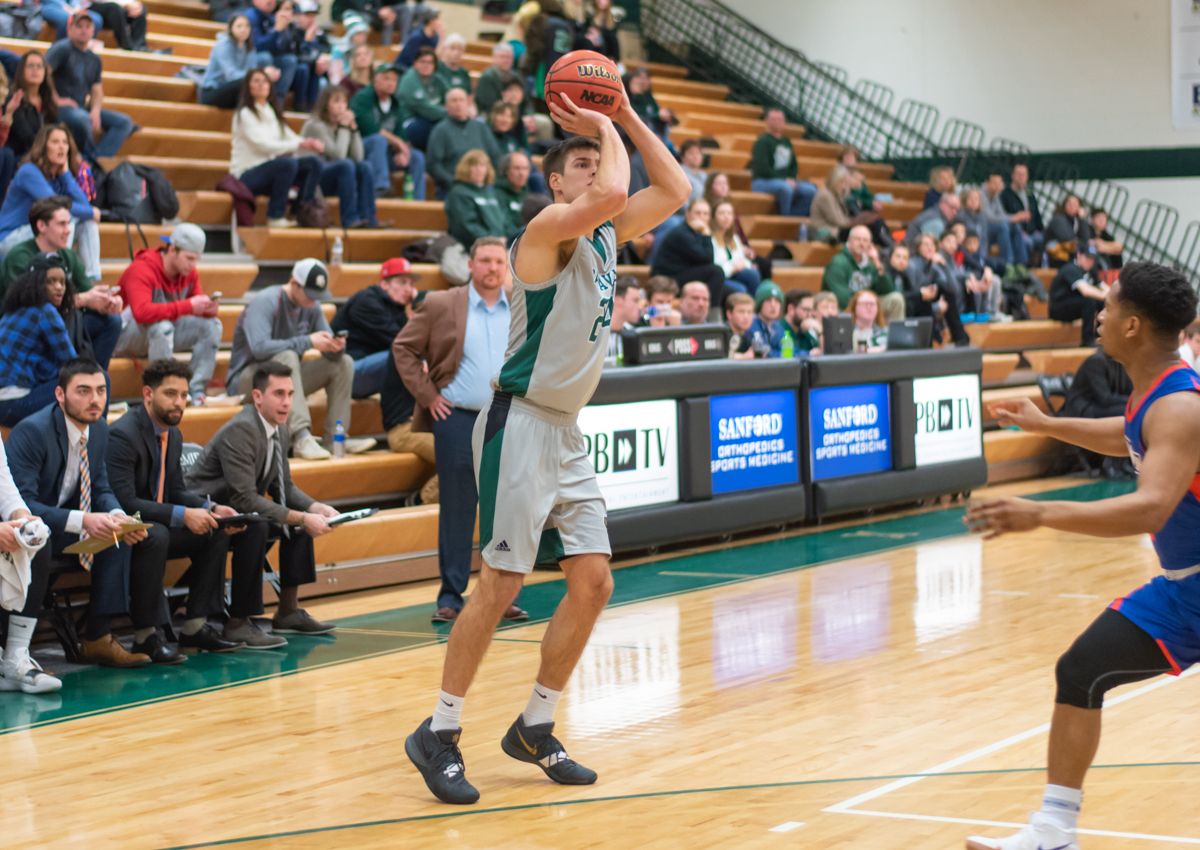 Beavers face road rivalry in final weekend of regular season games
The Bemidji State University men's basketball program faces a pair of Northern Sun Intercollegiate Conference rivals on the road Feb. 22-23 to wrap up the 2018-19 regular season. BSU tips off the weekend Friday at 7:30 p.m. against St. Cloud State University followed by the regular season finale at 5:30 p.m. against University of Minnesota Duluth.
St. Cloud State leads the all-time series against Bemidji State, 102-46. BSU's most recent victory came Jan. 10, 2016, a 70-69 decision in Bemidji, Minn. SCSU has won nine of the last meetings. The Huskies took a 107-101 win over the Beavers in double overtime Jan. 5 in the first game of the season series. The game was tied on eight occasions over the final 18:18 of regulation although SCSU opened the second overtime on a 6-0 run for the final separation.
Junior guard Ja Morgan scored a team-high 24 points while two Beavers recorded double-doubles, including the first of the season by junior forward Logan Bader and first career by Max Bjorklund. The series began Jan. 6, 1922, a 47-13 win by St. Cloud State in St. Cloud. After SCSU won the first three games of the series, BSU won three straight to even the series after six games.
Minnesota Duluth leads the all-time series against Bemidji State, 92-46. The Beavers have won three of the last five meetings by an average margin of 6.7 points per game. The Bulldogs came away with a victory in the first game of the season series, 72-57, Jan. 4 in Bemidji. Morgan again led BSU in scoring with 13 points while Bader added 12. The Beavers finished the game shooting 40.7 percent (24-59) from the field, including 35.7 percent (10-28) in the second half.
The series began Feb. 21, 1931, a 28-26 win by BSU in Duluth. The Beavers won four of the first five games in the series, which is the fourth longest series versus a single opponent in BSU history, behind St. Cloud State (148 games), Winona State University (159 games) and Minnesota State University Moorhead (184 games).