Beaver Fever Friday – Playoff Edition – @BSUBeaversWBB – Taylor Vold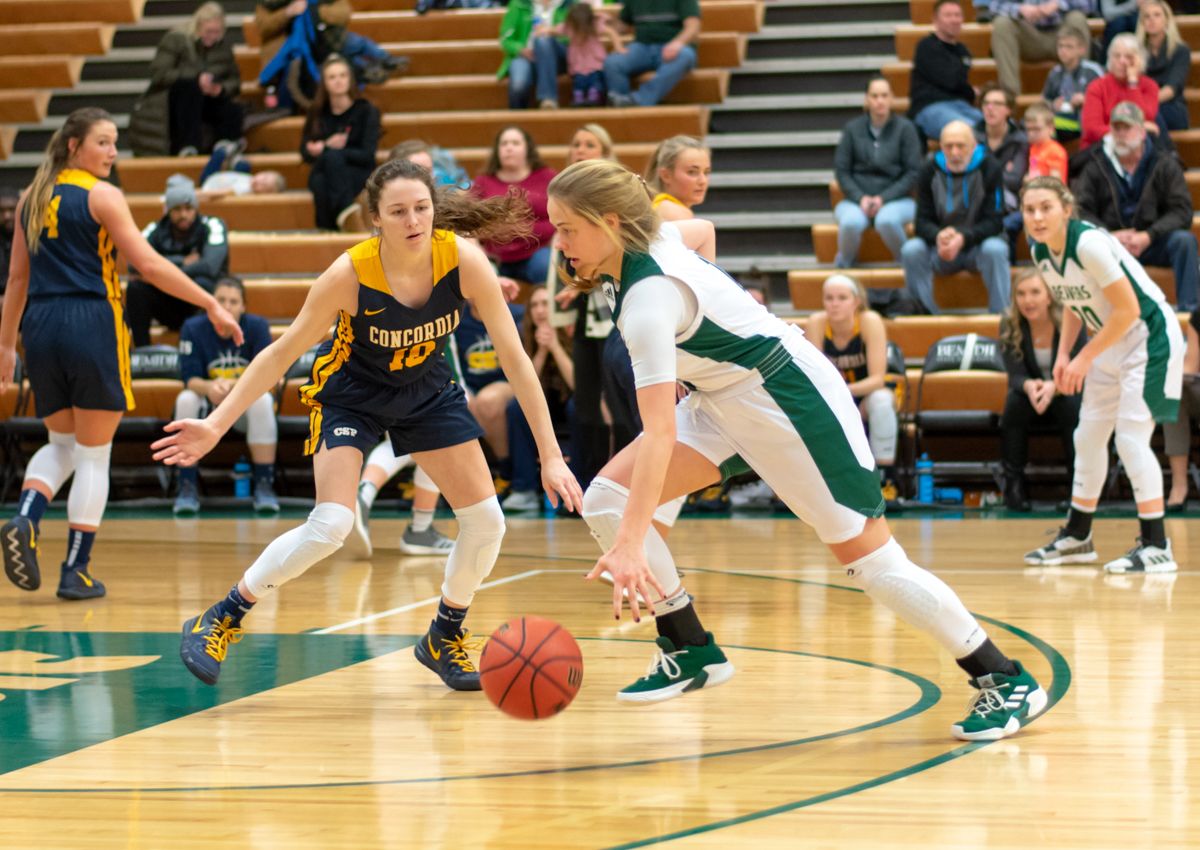 Beavers face Golden Bears in NSIC Tournament First Round Wednesday
The Bemidji State University women's basketball program opens the Northern Sun Intercollegiate Conference Tournament Wednesday, Feb. 27 with a trip to face the No. 1 seed in the south division, Concordia University-St. Paul. The Beavers and Golden Bears tip-off at 6 p.m. from the Gangelhoff Center in the first post-season meeting between the programs since the 2004-05 season.
Concordia-St. Paul leads the all-time series against Bemidji State, 31-12. The Golden Beavers have won five straight, 15 of the last 16, and 28 of the last 30 games against the Beavers. CSP took the lone 2018-19 regular season meeting, 83-52, Feb. 8 in Bemidji, Minn.
Sophomore guard Trinity Myer led BSU in scoring this season against CSP with 17 points and added three rebounds and three steals. Sophomore center Taylor Bray was the only other Beaver with double-figure scoring at 11 points while adding a team-high seven rebounds.
The two programs have only met once in the post-season prior to this season, March 2, 2005. CSP won the opening round of the NSIC Tournament against BSU in St. Paul, 102-80.
Bemidji State finished the regular season with a 5-21 record overall and a 3-19 mark in conference play after taking a sweep at St. Cloud State University, 69-47, and at University of Minnesota Duluth, 68-47. The Beavers took the first lead of the game against the Huskies before falling on the short end of a 14-0 run to trail for the remainder of the game. BSU tied its season low with two 3-pointers and finished the game shooting 26.0 percent (13-50) from the field.
Sophomore guard Brooklyn Bachmann led BSU with 16 points, going 10-of-13 from the free throw line, while tying for the team lead with seven rebounds. Myer followed with 10 points and chipped in three rebounds, three assists, and one steal.
BSU hit a dry spell shooting after leading UMD, 11-8, at which point the Bulldogs went into halftime with a 22-point lead. The game versus the Bulldogs was the fourth straight in which the Beavers' defense has given up at least 50.0 percent shooting from the field to its opponents.
Bachmann led BSU in scoring for the second straight game with 11 points. Myer recorded her seventh consecutive game with double-figure scoring at 10 points while adding four rebounds, four assists, and one steal.
On the season, Bray leads BSU with 248 total points to average 9.5 per game and also leads shooting 56.1 percent (83-148) from the field. She also paces the team on the boards with 4.7 rebounds per game, followed by Bachmann with 4.4. Myer leads BSU with 2.4 assists per game, which ranks 19th in the NSIC.