Beaver Fever Friday – @bsuwomenstennis – Hannah Peterson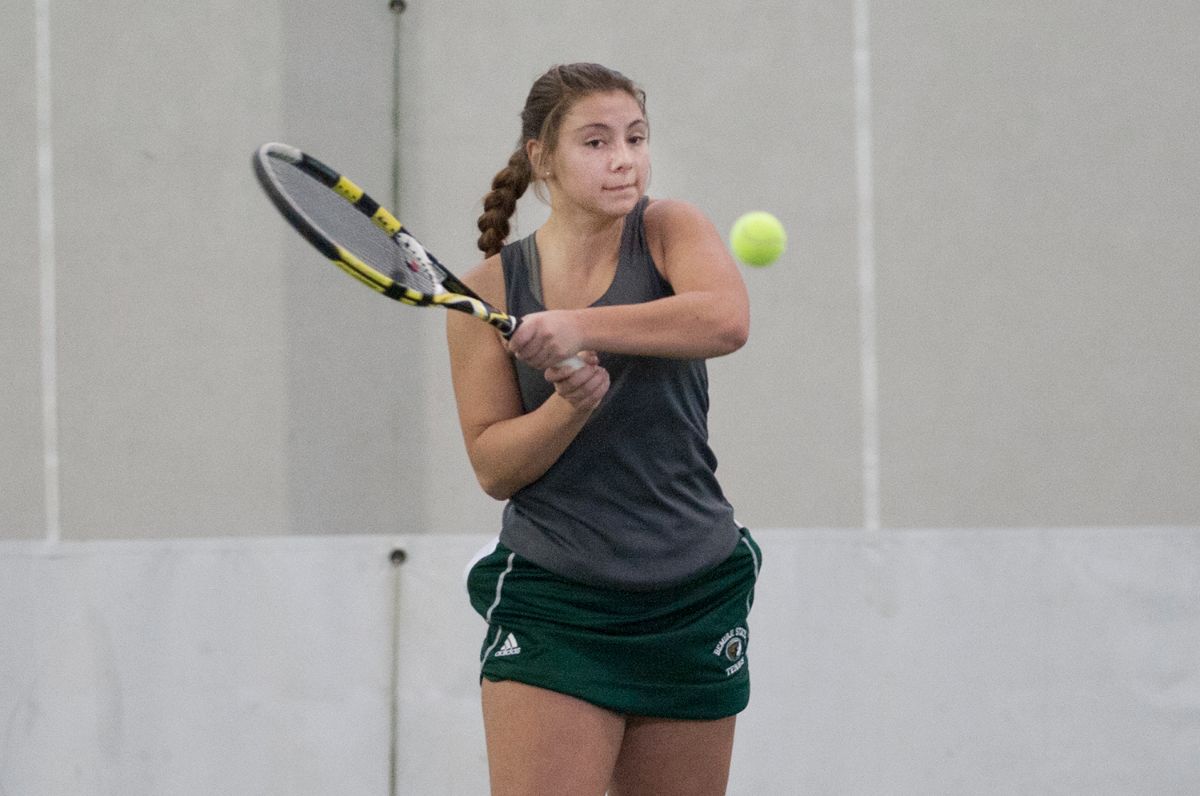 Beavers play host to Mavericks and Mustangs
The Bemidji State University Tennis team will play host to Minnesota State University and Southwest Minnesota State University Feb. 2-3. Matches begin at 9 a.m. and noon, respectively, in the Gillett Wellness Center.
Bemidji State comes into the weekend after splitting matches with Minnesota State University Moorhead, L, 4-1, and University of Mary, W, 4-3, Feb. 22-23. The Beavers are currently 5-5 overall, 2-4 in Northern Sun Intercollegiate Conference play, and 2-2 at home. BSU took its first two home matches against St. Cloud State University, 5-2, and University of Minnesota Crookston, 7-0, but fell, 4-1, to University of Sioux falls and Augustana University, 4-0.
In the 2018 season, the Beavers defeated the Mavericks, 5-4, for the first time since the start of Minnesota State women's tennis in 2009. The Mavericks are 4-5 overall, 1-2 in away matches, and 2-3 in NSIC play. Following its match against BSU, MSU will take on UMC at the Gillett Wellness Center.
Southwest Minnesota State sits at 6-7 this season and 2-7 in spring season matches. Last season, Bemidji State swept Southwest Minnesota State, 9-0, increasing its win streak to five matches. Prior to their match against the Beavers, the Mustangs will take on Minnesota Crookston at 9 a.m. in the Gillett Wellness Center.
Following this weekend's matches, the Beavers will host UMC Mar. 24 at 1 p.m. in the Gillett Wellness Center. BSU will then travel to Winona, Minn. Mar. 30-31 to compete against Winona State University and Upper Iowa University to round out 2019 regular season conference play.