Beaver Fever Friday – @bsubeaverssb – Makayla Pagel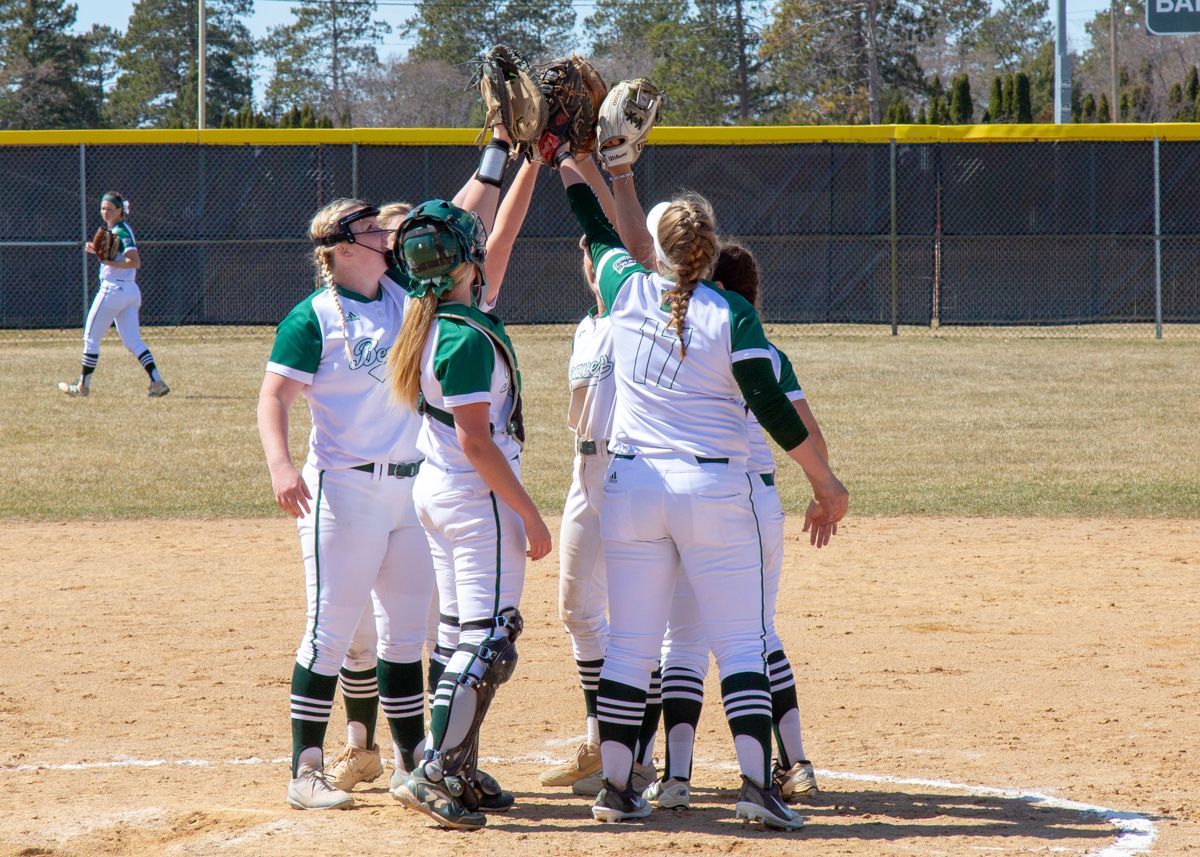 Bemidji State travels to Husky Dome to face Huskies and Viterbo
The Bemidji State University softball team continues the early portion of its 2019 season this week by traveling to St. Cloud to face St. Cloud State University and Viterbo University at the Husky Dome Feb. 28-Mar. 1. The Beavers (3-1, 0-0 NSIC) begin the tournament by facing the Huskies (3-1, 0-0 NSIC) Thursday, Feb. 28 for a non-conference, doubleheader followed by the V-Hawks (0-0) for a doubleheader Friday, Mar. 1.
The Huskies return to action after going 3-1 at the Kelly Laas Memorial Tournament at the Husky Dome Feb. 1-2. St. Cloud State defeated University of Nebraska-Kearney and University of Wisconsin-Parkside twice during the tournament but fell to Missouri Western State University.
St. Cloud State is led at the plate by freshman Raven Vanden Langenberg who is batting .800 with eight hits in 10 at bats. Vanden Langenberg was awarded the NSIC Player of the Week for Feb. 5 for her efforts during the week. In the circle, the Huskies are led by Kate Kopeck who is 2-0 with a 3.09 ERA while Sydney Lapoint follows with a 1-0 record at 1.17 ERA.
The V-Hawks will begin their 2019 season at the Husky Dome this weekend after going 13-30 (7-20 NSAA) in 2018. The V-Hawks return six letterwinners to the team while adding 10 newcomers. Viterbo returns their leading hitter in Lauren Davis for her junior season who led the V-Hawks with a .367 batting average.
Bemidji State is led by senior Jessica Burlingame at the plate who batted .615 during the Beavers' season opening tournament. Burlingame totaled eight hits in 13 at bats to also become the Beavers' all-time career hits leader with 168 career hits.
Senior Brooke Phillips closely follows with a .600 batting average and leads the team in slugging percentage (1.000) and RBI (5).
Sophomore Stephi Dullum leads the Beavers in the circle with a 2-1 record and 1.75 ERA while Megan Pehrson has stymied opponents this season and has a 0.68 ERA in two appearances and leads the team with 16 strikeouts.
Senior Rochelle Koshalek follows with a 1-0 record and boasts a 1.40 ERA in five innings pitched.