Beaver Fever Friday – @BSUBeaversBase – Jesse Palafox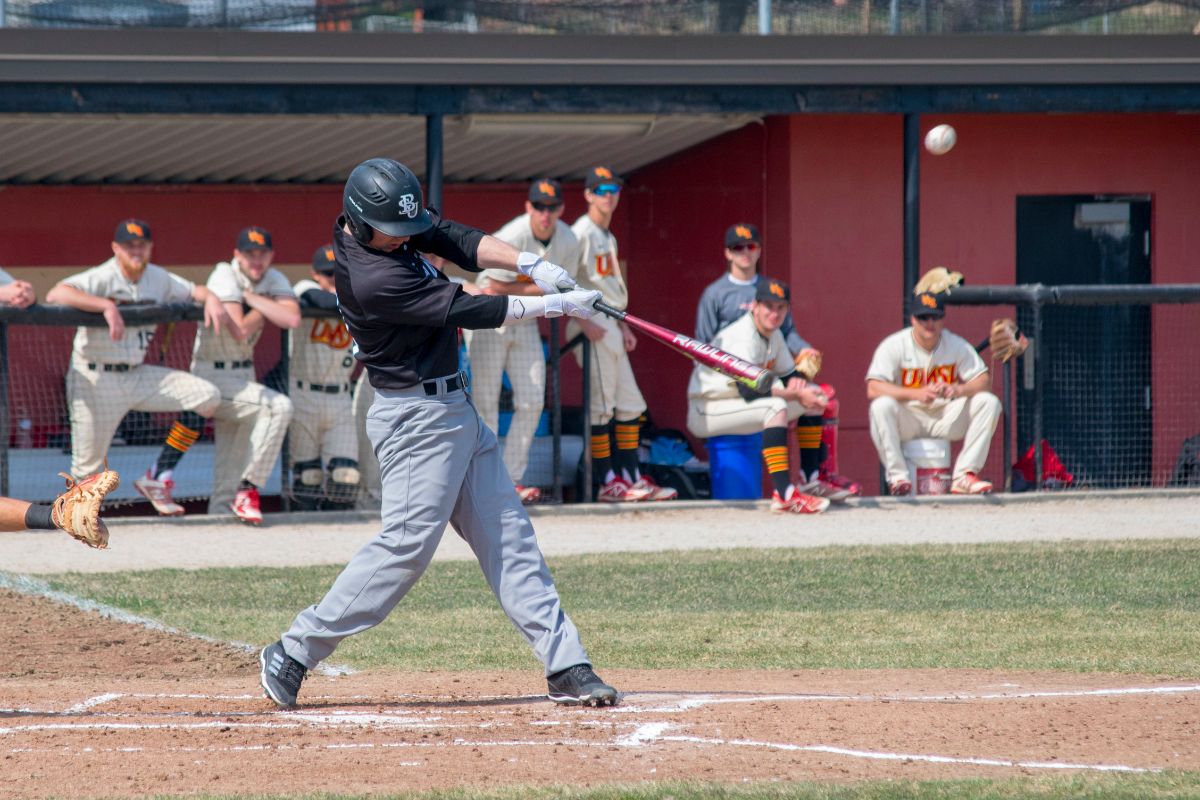 Three Kissack RBIs help draw split on opening day of 2019 season
The Bemidji State University baseball team split its opening day games against Rockhurst University with a 7-4 win and a 4-0 loss in Fort Scott, Kan. Senior infielder Koty Kissack tallied three RBI to help the Beavers (1-1, 0-0 Northern Sun Intercollegiate Conference) to its season-opening win before freshman pitcher Kevin Smith threw a complete game in their loss.
Game One – W, 7-4
Bemidji State took a quick lead in its first inning of the season while reaching its first two batters on base. Sophomore outfielder Jackson Back singled to lead-off the game before being brought home on an RBI fielder's choice by Kissack. The Beavers' final runs of the day came in the following inning as sophomore outfielder Wyatt White led off the second with a single before eventually stealing home plate. Back added another single to drive in one RBI before two more runs scored on a wild pitch and throwing error. Kissack added his second and third RBI of the day to cap BSU's six-run inning, giving BSU a 7-0 lead heading into the bottom of the second inning.
Junior pitcher Jake Olson (1-0) earned the win after throwing 4.0 innings with one strikeout and seven hits allowed. Sophomore pitcher Travis Carruth threw 3.0 innings of relief with just two hits allowed and two strikeouts against 12 batters faced to earn his first save of the season. BSU held nine RU runners stranded through the game while leaving 10 Beavers on base.
Game Two – L, 4-0
Both squads went through the first two innings without any problems before Rockhurst crossed the first three runs of the game in the third inning. A lead-off walk was followed by four singles to load the bases and drive in two runs while the third was brought in on a sacrifice fly. Freshman pitcher Kevin Smith (0-1) sent down the RU side in order over the fourth and fifth innings before an RBI single in the sixth put the Hawks' lead at 4-0.
Both teams left just three runners on base through the game while Smith threw a complete game. Smith allowed seven hits, with just one extra-base hit, over 25 batters faced. Sophomore first baseman Parker Borg went 1-for-2 from the plate with a walk while junior outfielder Noah Boser and sophomore outfielder Matt Kummet each tallied one hit.
Bemidji State and Rockhurst close out the four-game series with two seven-inning games Friday, March 1. First pitch of game three of the series will be at 11 a.m. with game four following after.