Beaver Fever Friday – Playoff Edition – @BSUBeaversWHKY – Kiki Radke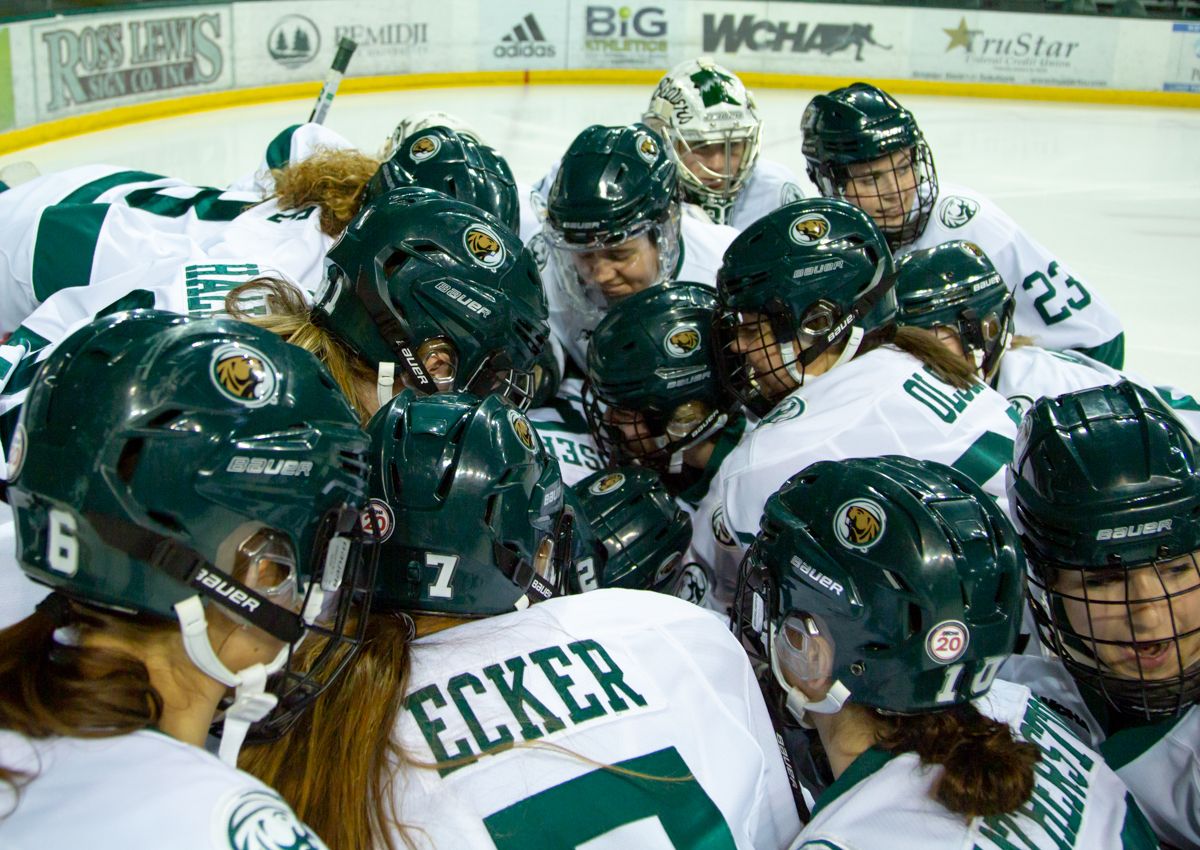 Women's Hockey begins WCHA Playoffs at Minnesota Duluth
The Bemidji State University women's hockey team will see a familiar foe in the first round of the Western Collegiate Hockey Association Playoffs this weekend. For the fourth time in five years, the Beavers (13-19-2, 10-12-2 WCHA) face University of Minnesota Duluth for a best-of-three series at AMSOIL Arena in Duluth, Minn. The fifth-seed Beavers travel to face the fourth-seed Bulldogs (13-15-4, 9-11-4 WCHA) March 1-3 to determine a trip to the WCHA Final Faceoff, March 8-9. Each game of the series is scheduled to begin at 2:07 p.m. beginning with game one Friday, March 1 and followed by game two Saturday, March 2. If the series is tied 1-1 after the first two games, a decisive game three will be played Sunday, March 3, also at 2:07 p.m.
Bemidji State and Minnesota Duluth meet for the second consecutive playoff series in Duluth and the fourth time in five years. The Beavers upset the Bulldogs on the road in last season's first round matchup, 2-1, and earned a trip to the program's third WCHA Final Faceoff. BSU began the series with a 2-1 victory in game one while UMD evened the series in game two after a 4-1 victory. Sophomore Kerigan Dowhy held the Bulldogs off the scoreboard in game three as the Beavers won game three, 3-0. Senior Emily Bergland (1g-2a) and junior Haley Mack (2g-1a) each posted three points in the series to lead the team while Bergland scored the game-winning goal in Sunday's victory. In the all-time series record, the Bulldogs have dominated the series and boast a 72-18-4 record against Bemidji State and are 9-4-0 against BSU in the playoffs.
This season Minnesota Duluth went 3-1-0 against Bemidji State including a series sweep in AMSOIL Arena, Oct. 19-20. In their most recent meeting, the Beavers and Bulldogs split their series in Bemidji, Jan. 11-12. Sophomore Clair DeGeorge led the Beavers with four points (1g-3a) against the Bulldogs this season while sophomore Lydia Passolt follows with two goals and an assist. Redshirt sophomore Lauren Bench started three games in net against UMD this season and is 1-2-0 with a 2.68 goals against average and .909 save percentage.
Emily Bergland (4g-5a) and Clair DeGeorge (4g-5a) lead all active skaters with nine points against the Bulldogs while Bergland has played in 22 career games to lead the team compared to just 12 for DeGeorge. Haley Mack follows closely with eight points (4g-4a) in 13 games while sophomore Paige Beebe follows with five points (2g-3a) in 12 games. Kerigan Dowhy leads the team with a 3-2-0 record against UMD while Lauren Bench follows at 2-3-0. Dowhy boasts a 2.51 goals against average and .900 save percentage while Bench has a 3.02 goals against average and .904 save percentage.