Beaver Fever Friday – Olivia Tucker – @bsubeaverssb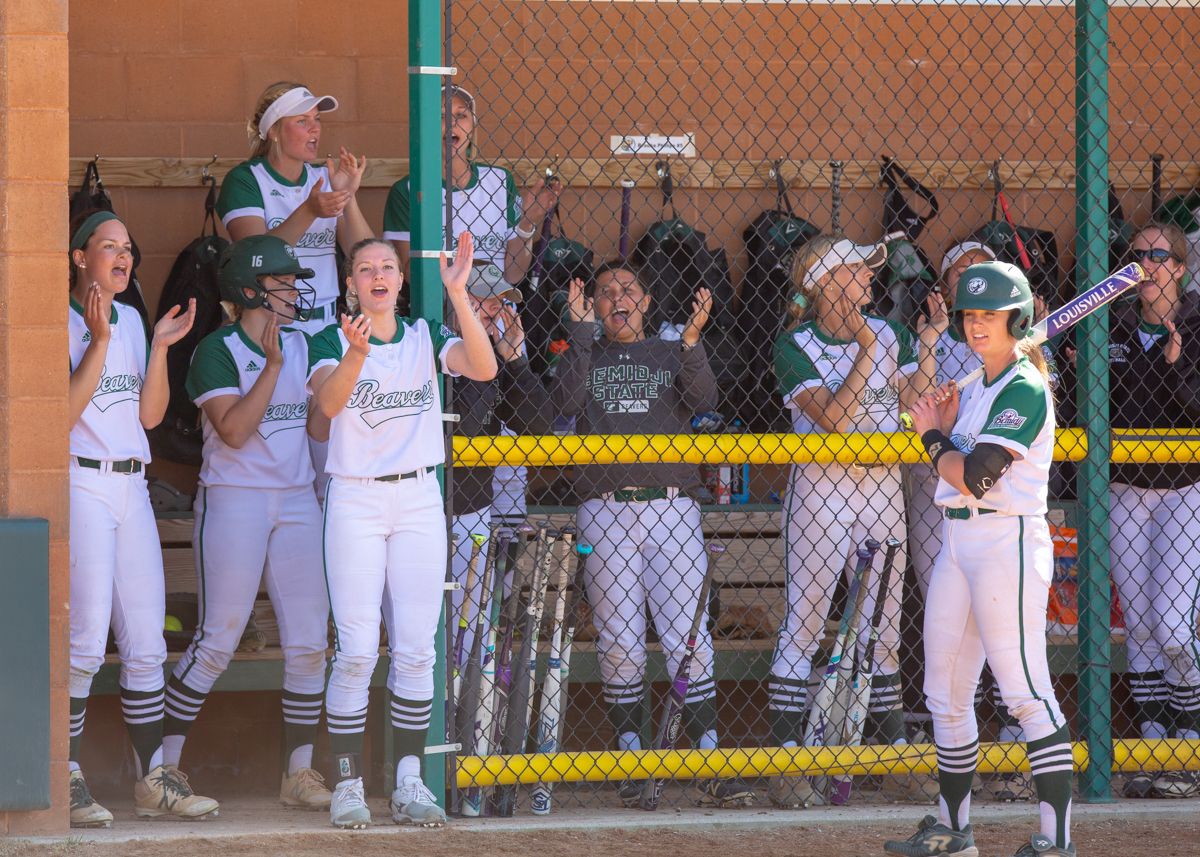 BSU Softball rebounds with sweep over Viterbo
The Bemidji State University softball concluded play at the Husky Dome by earning two wins against Viterbo University in Friday night softball action. The Beavers (5-3, 0-0 NSIC) defeated the V-Hawks (0-2) by scores of 8-1 and 11-2 in five innings.
Viterbo 1, Bemidji State 8
Bemidji State's offense exploded for 17 hits and eight runs in game one against the V-Hawks. The Beavers had a late start to the game scored two runs in the third and fourth innings to go up 4-0 while the V-Hawks responded with a run in the fifth. BSU then drove in four runs in the sixth to cap game one's scoring.
All nine of BSU's starting lineup recorded a hit in the game including two or more hits from six Beavers. Seniors Jessica Burlingame and Kelsey McAllister each led the Beavers by going 3-for-4 at the plate while McAllister recorded a career-high four RBI's in the game with a home run and a double.
Sophomore Stephi Dullum pitched all seven innings for the Beavers and allowed just four hits and one earned run to ern her first complete game win of the season and improves to 3-2 on the season. Her nine strikeouts in the game also tied a career high for the Harwood, N.D., native.
Bemidji State 11, Viterbo 2 (F/5)
The Beavers continued their hot hitting into game two against the V-Hawks and scored 11 runs off of 13 hits to complete the sweep with an 11-2 victory. Viterbo started the scoring in the bottom of the first with a run but BSU responded with 10 runs over the second, third and fourth innings to take a 10-1 lead. Viterbo added another tally in the bottom of the fourth but a run in the top of the fifth sealed the 11-2 victory for the Beavers.
Sophomore Sami Dullum led the Beavers by going 3-for-4 at the plate with two RBI and a double while Elaina Christiansen and Lexi Derrick each drove in two runs of their own. Derrick and senior Rochelle Koshalek each hit home runs in the game while Christiansen added a double to round out the Beavers' extra-base hits.
Junior Megan Pehrson pitched 3.0 innings and allowed just two hits and one earned run to earn her first win of the season while freshman Kaidron McClafferty came in to pitch 2.0 innings in relief.
Bemidji State will be off until March 10 when they travel to Clermont, Fla., to participate in their Spring Break Tournament. The Beavers will face 12 opponents over five days in Florida.