Beaver Fever Friday – Laney Rutkowski – @bsuwomenstennis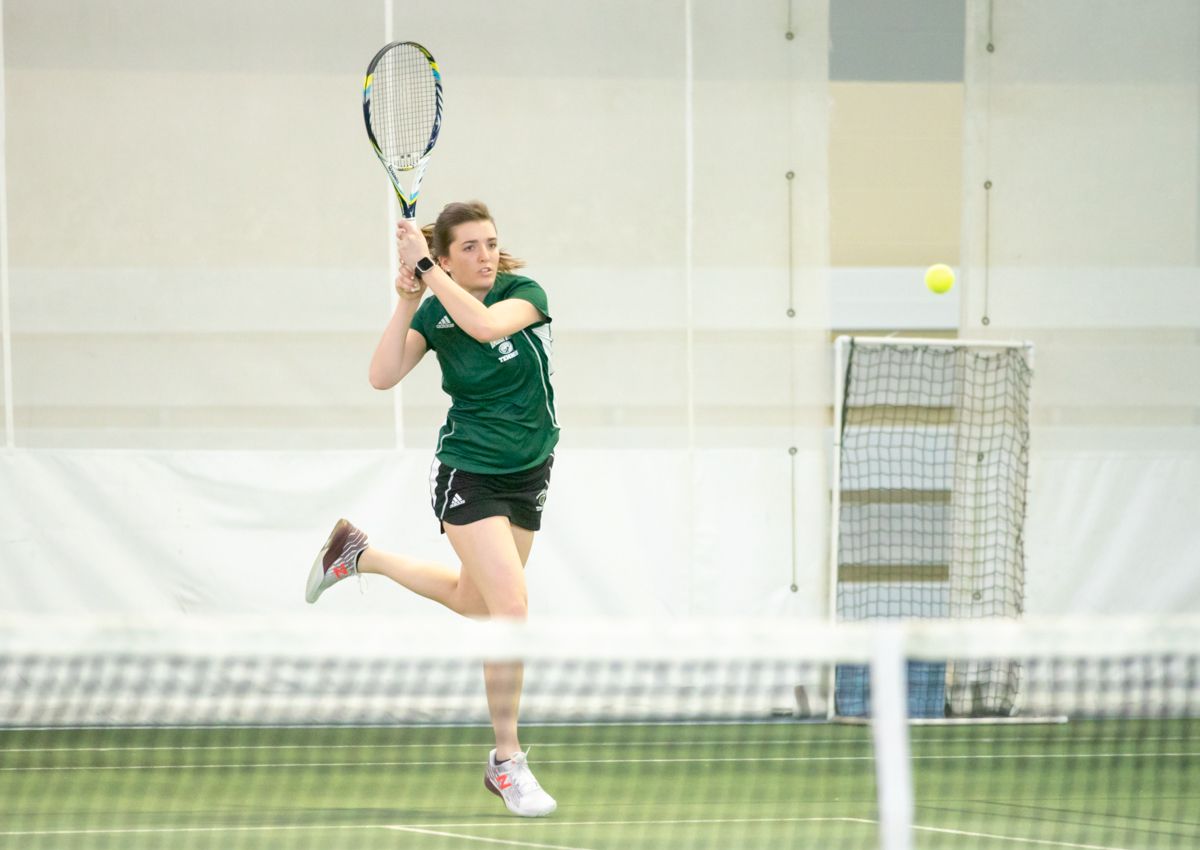 BSU earns sixth straight win against SMSU
The Bemidji State University women's tennis team earned its sixth straight win against Southwest Minnesota State University during a 6-1 victory at the Gillett Wellness Center. The Beavers have not lost to the Mustangs since 2013, when they fell 7-2.
BSU started with two wins in doubles play to earn the first point of the match. Finishing first was Hannah Alme, in the number three singles spot, with a 6-2, 6-3 win over SMSU's Olivia Watzke. No. 1 and 2 singles also went to the Beavers, Zoe Lindgren defeated Cora Delich, 6-1, 6-2, and Ariadna Lopez-Simo took the win over Fatima Murphy, 6-3, 7-5. In the No. 4 spot, Brooke Mimmack fell in a tie-breaker to Daniela Flores, 6-1, 1-6, 2-10. Breann Walsh earned BSU its fifth point with a 6-3, 6-1 win over Hannah Starke. Hannah Peterson rounded out the match with a tie-breaker win over Hanna Himmelman, 3-6, 6-4, 11-5.
The Beavers look to continue their three-match win streak while hosting University of Minnesota Crookston, Mar. 24. BSU will round out its regular season Northern Sun Intercollegiate Conference run in Winona, Minn. Mar. 30-31 when they take on Winona State University and Upper Iowa University.