Beaver Fever Friday – Venice Stewart – @BSUBeaversTFXC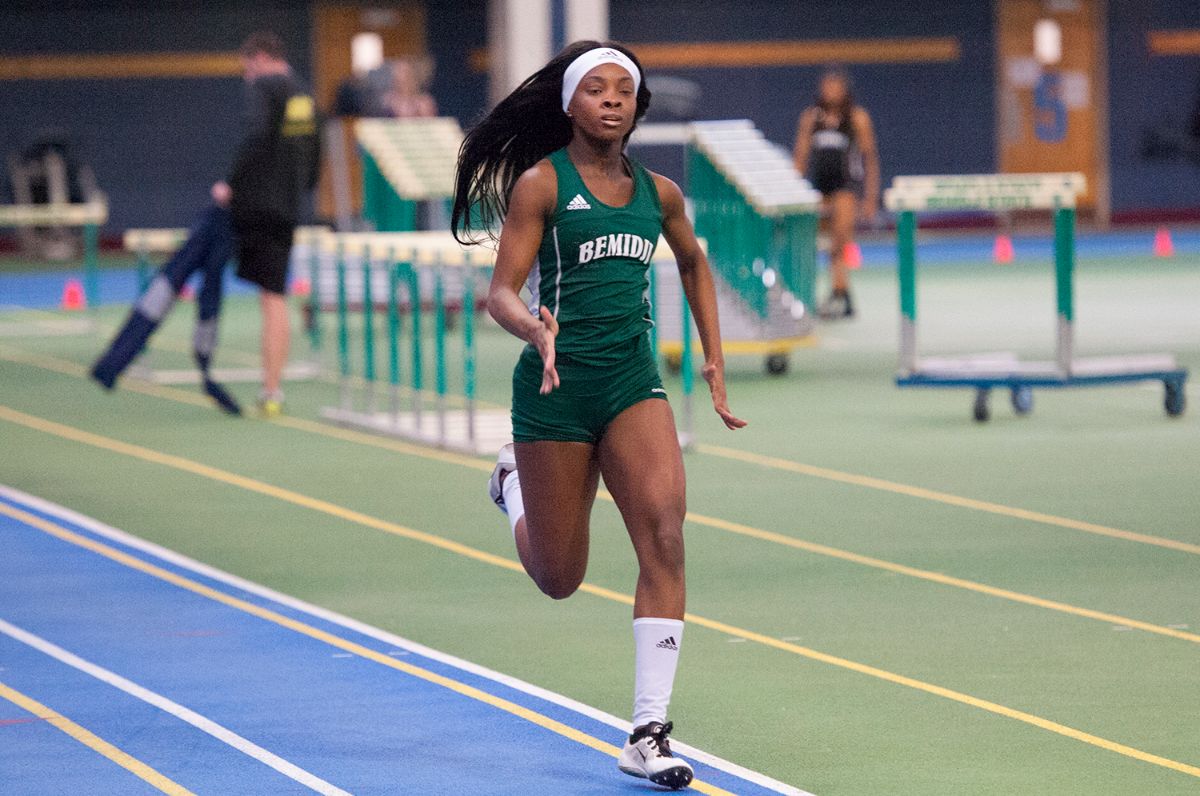 Beavers to run at NCAA DII Championships March 8-9
The Bemidji State University track and field program will make its first appearance at the NCAA Division II Indoor Championships since 2011 with sophomore sprinter Venice Stewart taking part in the 200-meter dash March 8-9. Stewart will compete among 19 student-athletes in the event in Pittsburg, Kan., with the preliminary round scheduled for 5:15 p.m. Friday.
Stewart qualified for the national championships with a BSU-record time of 24.79, converted to 24.41 for a 300m track which the Robert W. Plaster Center features, at the Northern Sun Intercollegiate Conference Championships Feb. 23. She holds the nation's 17th-fastest and the NSIC's third-fastest time this season in the event. Over her last three 200m dash races, Stewart has broken the program record each time.
Stewart will run in heat three of five during the preliminary round at 5:15 p.m. March 8, while the top eight finishers will advance to the final heat at 6:45 p.m. March 9. She is one of four student-athletes running in the event from the NSIC.
The championships will be held at the Robert W. Plaster Center in Pittsburg, Kan. Pittsburg State University and the Crawford County Convention & Visitors Bureau will serve as co-hosts of the championships. The championships will be streamed live on www.NCAA.com.