Beaver Fever Friday – Justin Baudry – @BSUBeaversMHKY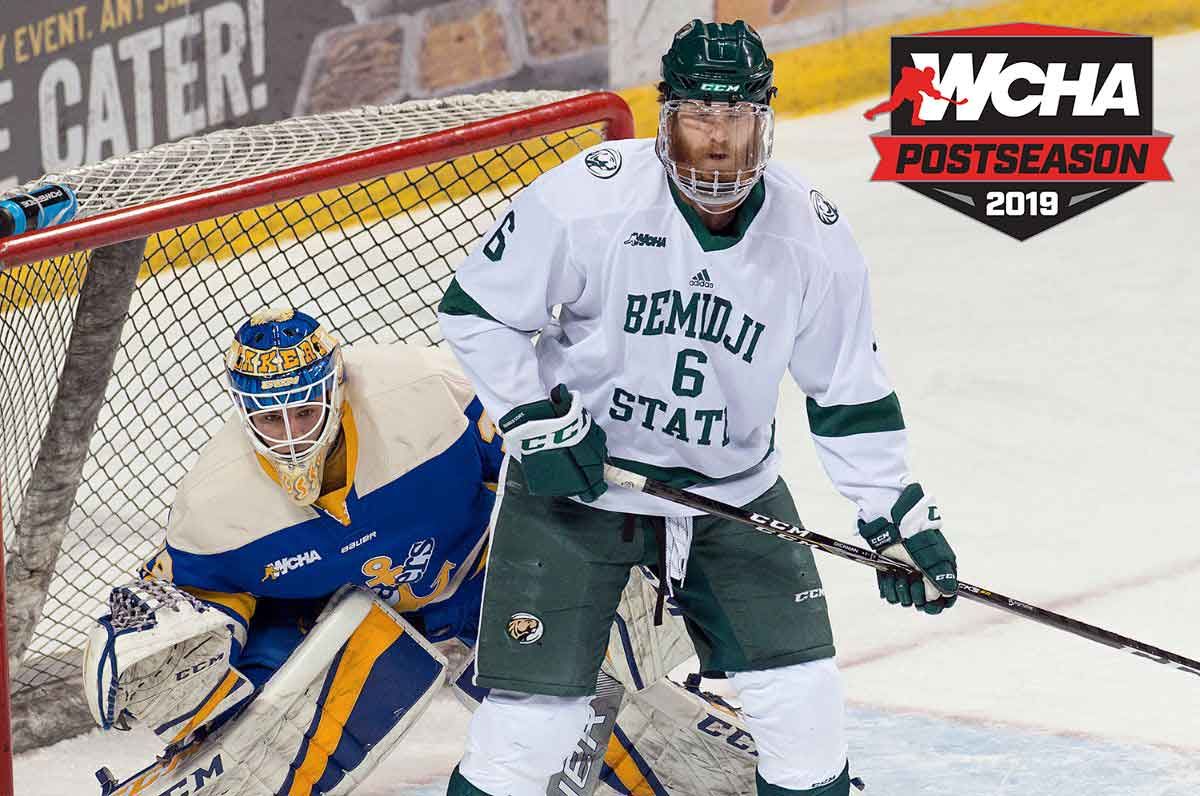 Bemidji State opens postseason with best-of-three series at Lake Superior State
The Bemidji State University men's hockey team heads opens the 2019 Western Collegiate Hockey Association Playoffs, March 8-10, with a best-of-three game series at Lake Superior State University. As the No. 5 seed, the Beavers hit to the road to kick off the playoffs for the first time since 2016-17.
In its ninth straight appearance in the WCHA, BSU is looking to advance to the semifinal round after a one-year absence. In all, BSU is 6-16 in the WCHA postseason.
This marks the first WCHA postseason meeting between BSU and LSSU, however the two have a long history. BSU defeated the Lakers en route to 1968, 1969 and 1970 NAIA national championships. In all BSU is 3-1 versus LSSU in the postseason.
The Beavers are 3-1-0 in their last two trips to Sault Ste. Marie, Mich. and split a series with the Lakers at Taffy Abel Arena just over a month ago (L, 5-2 and W, 5-3).
The series is set to get underway at 6:07 p.m. (CT) Friday and Saturday from Taffy Abel Arena in Sault Ste. Marie, Mich. If a decisive game three is needed, then Sunday's puck drop is set for 3:07 p.m. (CT).