Beaver Fever Friday – Christa Benson – @BSUBeaversTFXC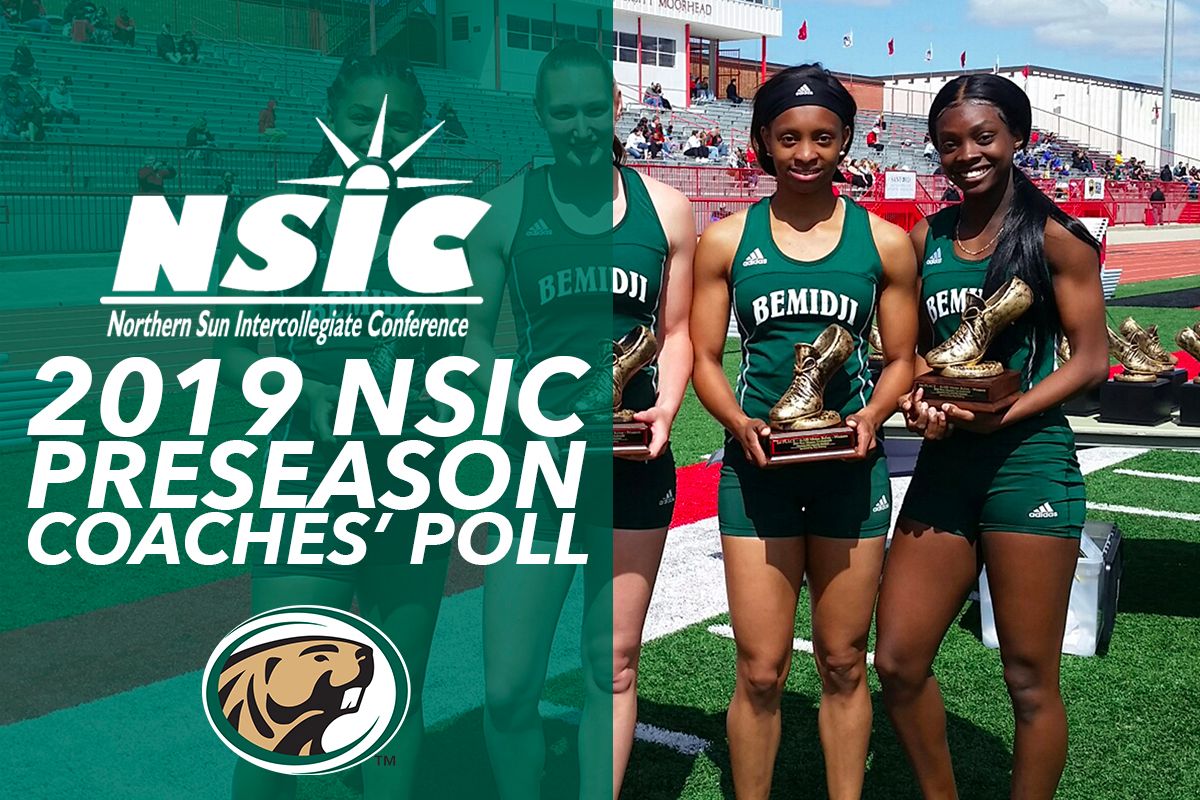 BSU selected 10th as NSIC Outdoor Preseason Coaches' Poll released
The Bemidji State University track and field program was selected to finish 10th overall as the Northern Sun Intercollegiate Conference released its 2019 Outdoor Coaches Poll Friday. Senior Christa Benson and sophomore Venice Stewart were selected as the Beavers' Athletes to Watch after earning All-NSIC Indoor honors during the winter.
Benson, set personal record marks in the pentathlon (3,516) and high jump (5-feet-04.25-inches), and was part of BSU's record-holding 4×400-meter relay team (3:58.30) during the indoor season. Her pentathlon score qualified for All-NSIC honors.
Stewart set BSU's program records in the 60m dash (7.67), 200m dash (24.65), and 300m dash (40.20) while also being part in BSU's record-holding 4x400m relay record team during the indoor season. She finished the indoor season at the 2019 NCAA Indoor Championships while earning All-NSIC honors in the 200m dash. Stewart also holds BSU's outdoor record in the 100m dash (12.28).
Head coach Kevin Kean, in his fourth season at the helm of the program, helped set 10 program records during the indoor season in the winter. Stewart, junior Jada Barker, sophomore Jonae Bond, and freshman Beatrice Kjelland lead the program in the sprints while Benson, junior Kristen Petron, sophomore Aneesa Tucker, and freshman Ryne Prigge lead the way in mid-distance races. Junior Gena Baklund heads the thowers after setting the BSU program record with a hammer throw of 165-03 last season. Freshman Zoe Christensen joins Baklund in BSU's throwers rotation after finishing sixth in the shot put (45-00.25) during the 2018-19 NSIC Indoor Championships.
University of Mary was selected to finish first in the 2019 NSIC Outdoor Preseason Coaches' Poll with 14 first-place votes and 196 total points. Minnesota State University Mankato followed in second with 180 total points while Winona State University was the only other program to earn a first-place vote, finishing fourth in the poll with 160 total points.
Bemidji State was slated to finish 10th with 86 points after being ranked 12th in the 2018 NSIC Outdoor Coaches Poll and the 2018-19 NSIC Indoor Coaches Poll.
University of Minnesota Duluth's Danielle Kohlway was named the NSIC Preseason Track Athlete of the Year while Augustana University's Olivia Montez Brown was selected the NSIC Preseason Field Athlete of the Year.
BSU is scheduled to open its 2019 outdoor season Saturday, March 30 at the Saint John's Invitational in Collegeville, Minn.