Beaver Fever Friday – Tanner Sperling – @BSUBeaversMGolf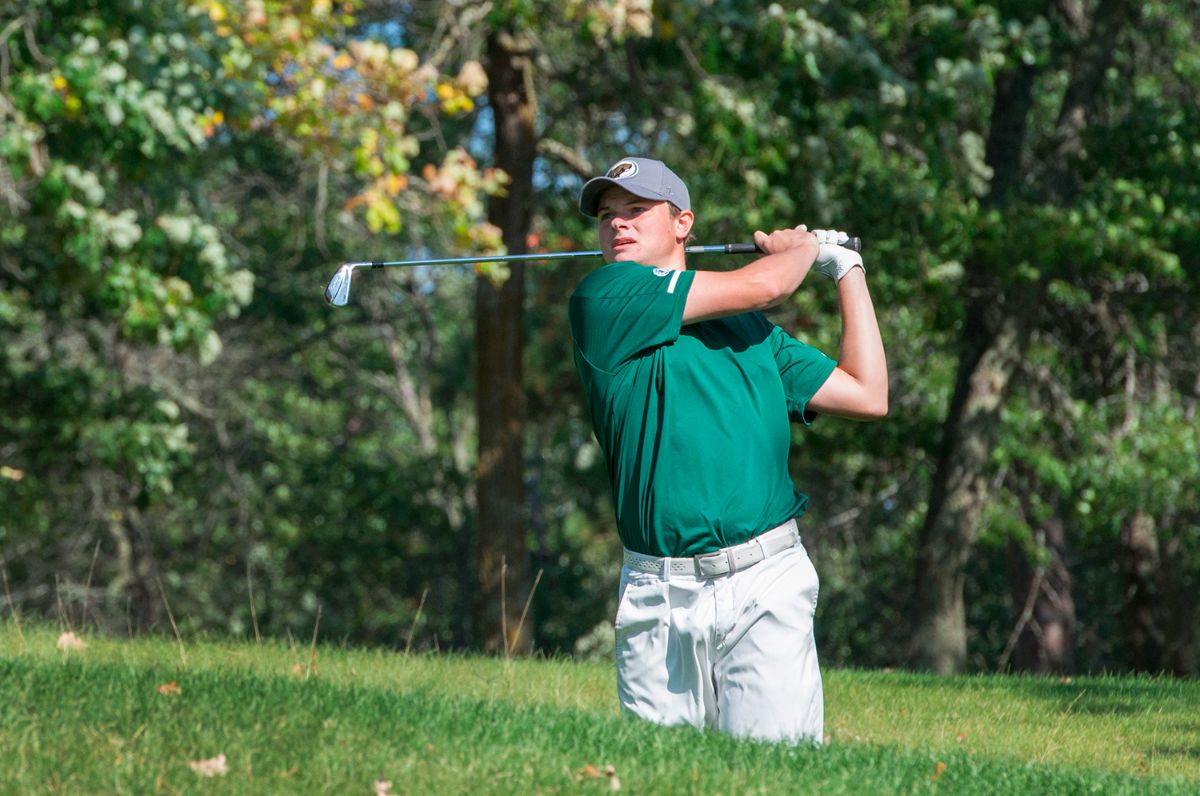 Sperling leads BSU Men's Golf to eighth place finish at NSIC Preview
The Bemidji State University men's golf team placed eighth out of 15 teams at the Northern Sun Intercollegiate Conference Preview held at the Shoal Creek Golf Club in Kansas City, Mo. The Beavers totaled a team score of 607 (307-300) at the two-day, two-round tournament and were led by sophomore Tanner Sperling who carded a career-low 145 (74-71, +3) to tie for 10th individually.
Washburn University took home the team title with a team score of 573 (288-285) followed by Winona State University at 577 (280-297). The Beavers finished fifth of NSIC teams competing at the tournament behind Winona State, University of Sioux Falls (299-295=594), Concordia University-St. Paul (297-298=595) and Upper Iowa University (298-300=598).
Behind Sperling, junior Chris Swenson carded a career-low 149 (76-73) to tie for 21st individually while freshman Ben Corbid followed by shooting 155 (78-77) to tie for 44th individually. Sophomore Ian Mackenzie-Olson followed with a score of 159 (80-79) while junior Brennan Hockman rounded out the Beavers' top five scorers with a 161 (79-82).
Freshman TJ Raden tied for 53rd individually with a score of 157 (79-78) competing as an individual while Brandon Nelson (78-80=158), Cody Cook (81-80=161), Joe Vatnsdal (88-79=167) and Matthew Gregg (90-90=180) all competed as individuals.
The Beavers return to action April 15-16 when they compete at the Southwest Baptist Invitational at the Silo Ridge Golf Club in Bolivar, Mo. The Beavers will then turn right around and begin the championship season at the NSIC Championship by returning to the Shoal Creek Golf Club, April 18-20.