Beaver Football Opens 94th Season Tonight at Northern State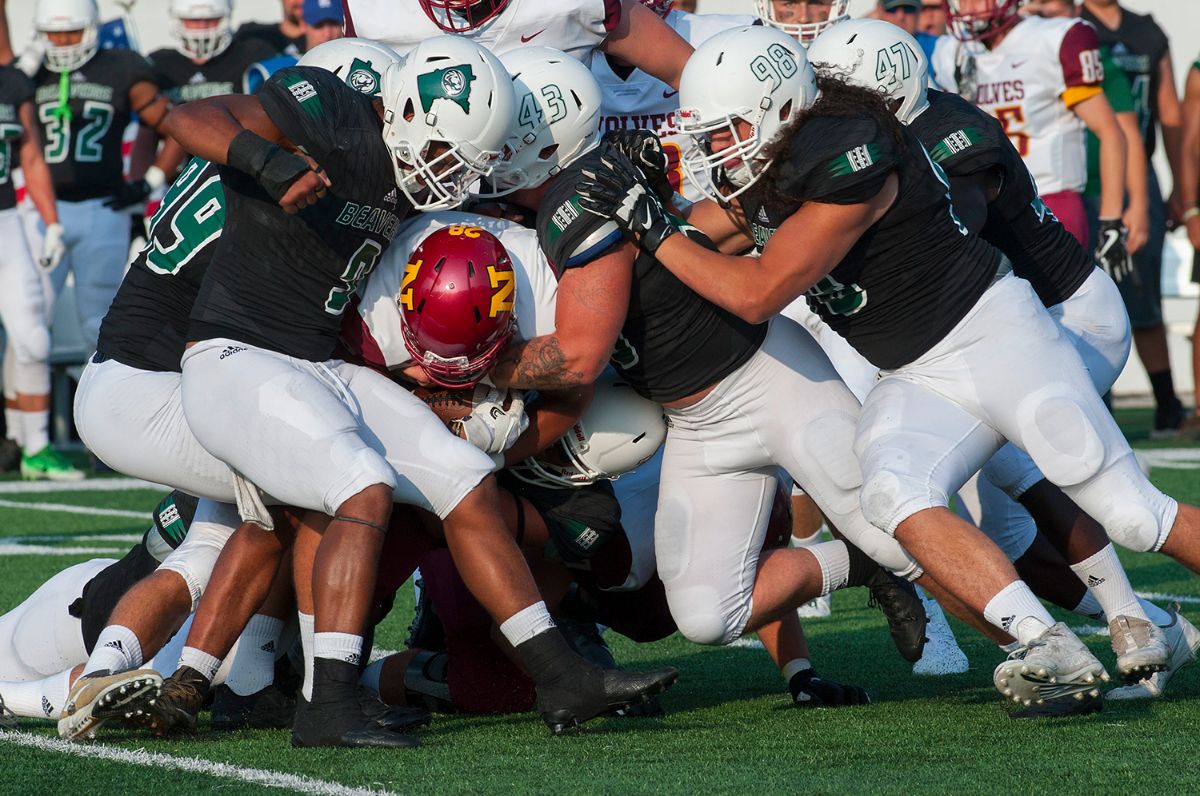 There's a chance…a pretty good chance…that Beaver Football has been in the news more in the last three months than it was all of last season! Since the 2018 season came to a close, former Beaver Gunner Olzsewski has been in the news…a lot! And, for good reason. The "Gun Show" will become the third BSU Beaver to play in the NFL since the late 1980's.
Well, this years team wants to make its own headlines. The Beavers will open the 94th season of Beaver Football when they travel to Northern State in Aberdeen, SD tonight.
Despite the fact that Gunner and John Voegler are gone from the secondary, BSU will return more than a handful of players from a 7-4 team a year ago. Bemidji State returns 13 starters on offense, defense and special teams, and 45 total letter winners.
The Beavers return two All-NSIC members on offense and four All-NSIC members on defense, including BSU's Defensive Player to Watch and 2019 NSIC North Division Preseason Defensive Player of the Year, junior linebacker Gabe Ames.
Ames is a two-time All-NSIC selection and has started 16 of 22 career games while finishing last season with a team-high 81 tackles, which ranked 13th in the conference, and 12.0 tackles for a loss.
The Beavers also get back quarterback Brandon Alt. He was lost last year in game two with an ACL tear. In the 2018 season opener, freshman quarterback Brandon Alt began his career with 199 passing yards and three touchdowns in BSU's victory over NSU. BSU also ran the ball efficiently with two 100+ yard rushers, including 109 yards on 16 carries by sophomore running back Jalen Frye.
Bemidji State leads the all-time series against Northern State, 22-19-1. BSU has won four straight against NSU and 15 of the last 19 matchups.
Listen to the game tonight on 92.1 Bemidji / 107.9 Grand Rapids / 95.3 Thief River Falls / 94.5 Baudette, and also online at http://beaverradionetwork.com