Beaver Soccer Opens Season Fresh Off First NCAA Win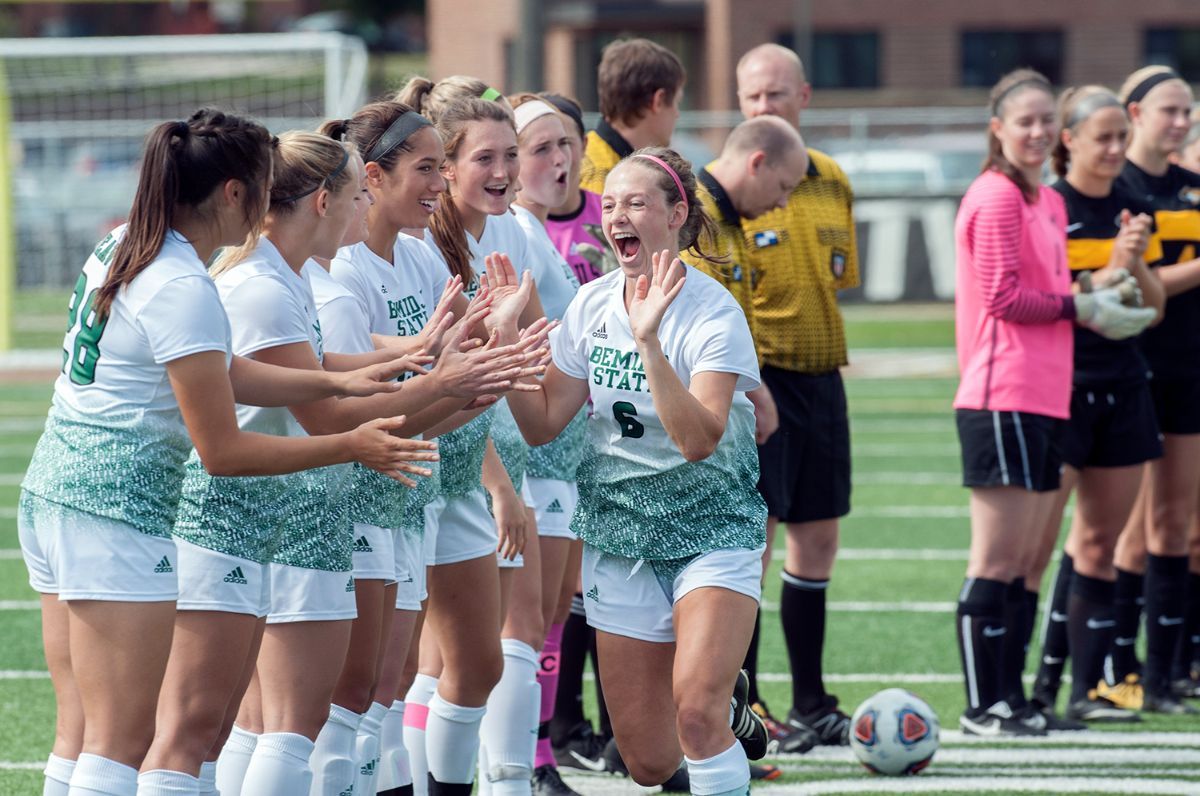 The Bemidji State University Soccer team will open the season with a non-conference game against the Winona State Warriors tonight. Gone is the Northern Sun Conference Offensive Player of the Year Rachel Norton. The now-graduated forward led BSU in nearly every offensive category while at BSU. Need proof? Well, she was NSIC Offensive Player of the Year… First-Team All-NSIC… Fall Academic All-NSIC… D2 Conference Commissioners Association First Team All-Central Region… First Team United Soccer Coaches All-Central Region… Led BSU in goals scored for the 2018 season with a program single-season-record 20… Tallied nine assists and 49 points with 112 shots… Led BSU's all-time goals scored (49), assists with 27, career game-winning goals (15) and her 122 points places her first on BSU's all-time scoring list.
That's a lot of offense to replace. Well, it's a good thing that the current NSIC Preseason Defensive Player of the Year is still on the team. Tia Neuharth is now a senior. Her accolades were just as impressive last year: • NSIC All-Conference First Team • D2 Conference Commissioners Association All-Central Region Second Team • United Soccer Coaches All-Central Region First Team • CoSIDA College Division Academic All-District First Team • NCAA Division II Scholar All-American Second Team • Fall NSIC All-Academic Team (All-Academic Team of Excellence) • NSIC Defensive Player of the Week (Sept. 10 and Oct. 29) • Team Captain.
Last year wasn't a flash in the pan, though for Neuharth. As a sophomore she was on the All-NSIC Second Team. As a freshman, she was named the BSU Female Newcomer of the Year.
The Beavers open the season as the 18th ranked team in the country. The game tonight is officially a non-conference meeting. The two teams will play each other again in late September at the Chet for a conference game.
Bemidji State is 7-18-2 all time versus Winona State, however since 2010 the Beavers are 6-3-1 against the Warriors.
Listen to the game tonight on Talk Radio 1360 / 106.3 FM and also online at http://beaverradionetwork.com.