Cross country season begins with 4,000-meter race Friday at Dragon Twilight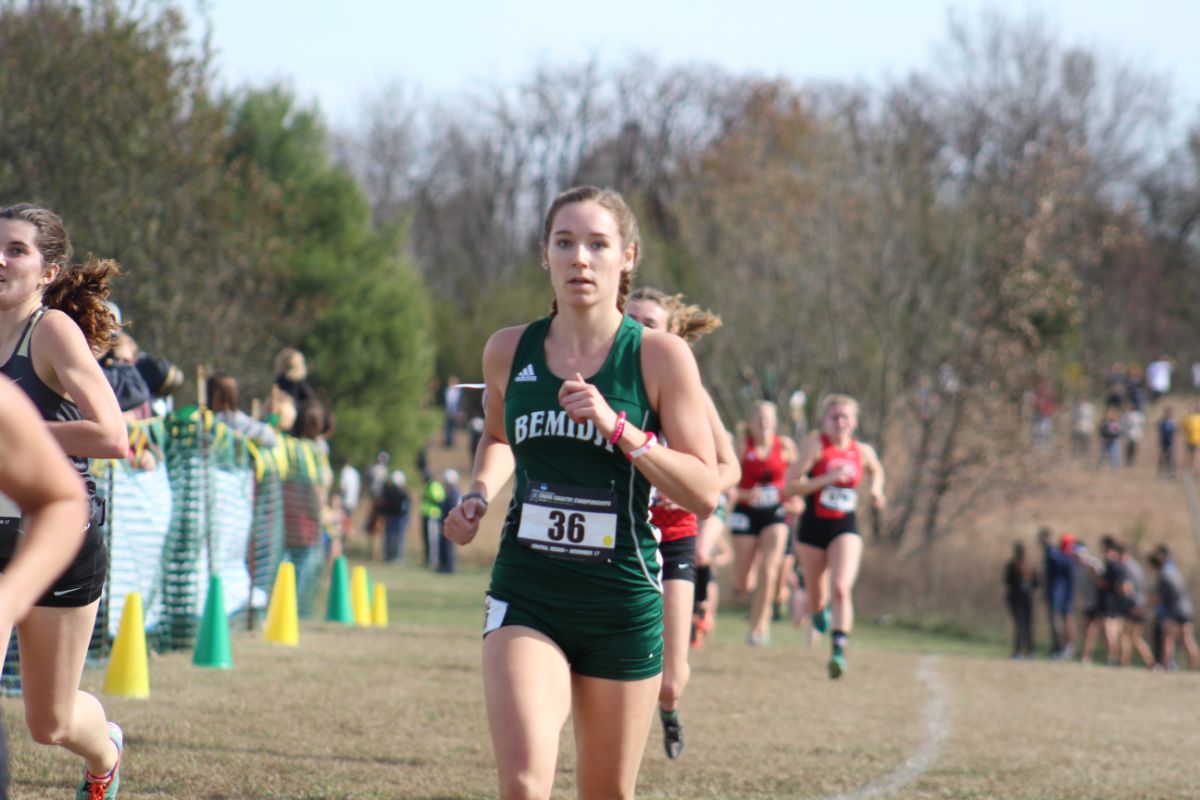 The Bemidji State University cross country program opens the 2019 season Friday, Sept. 6 with a 4,000-meter race at the Dragon Twilight in Moorhead, Minn. The squad of nine student-athletes will take part in the race that begins at 7:30 p.m. from the Bluestem Center for the Arts.
Bemidji State returns five letter winners from a season ago including BSU's Athlete to Watch, sophomore Ryne Prigge, as named in the Northern Sun Intercollegiate Conference Cross Country Preseason Coaches' Poll. Prigge led BSU in all six meets a season ago, including the 2018 season-opening Dragon Twilight
Joining Prigge as a returner include senior Kristen Petron, juniors Carissa Decko and Ashley Herdering, and sophomore Allyna Storms. Petron set a personal record in the 5K last season at the Dragon Twilight with a time of 20:35.5 while Storms set a personal record in the 6K at the NSIC Championships with a time of 24:07.4. Storms took second among BSU runners in four of six meets while Petron took second in the other two.
Four freshmen join the roster including Mckenzie Evans, Lily Johnson, Jasmine Rascon and Emma Realing.