Beaver Fever Friday – @BSUBeaversFB – Malik Williams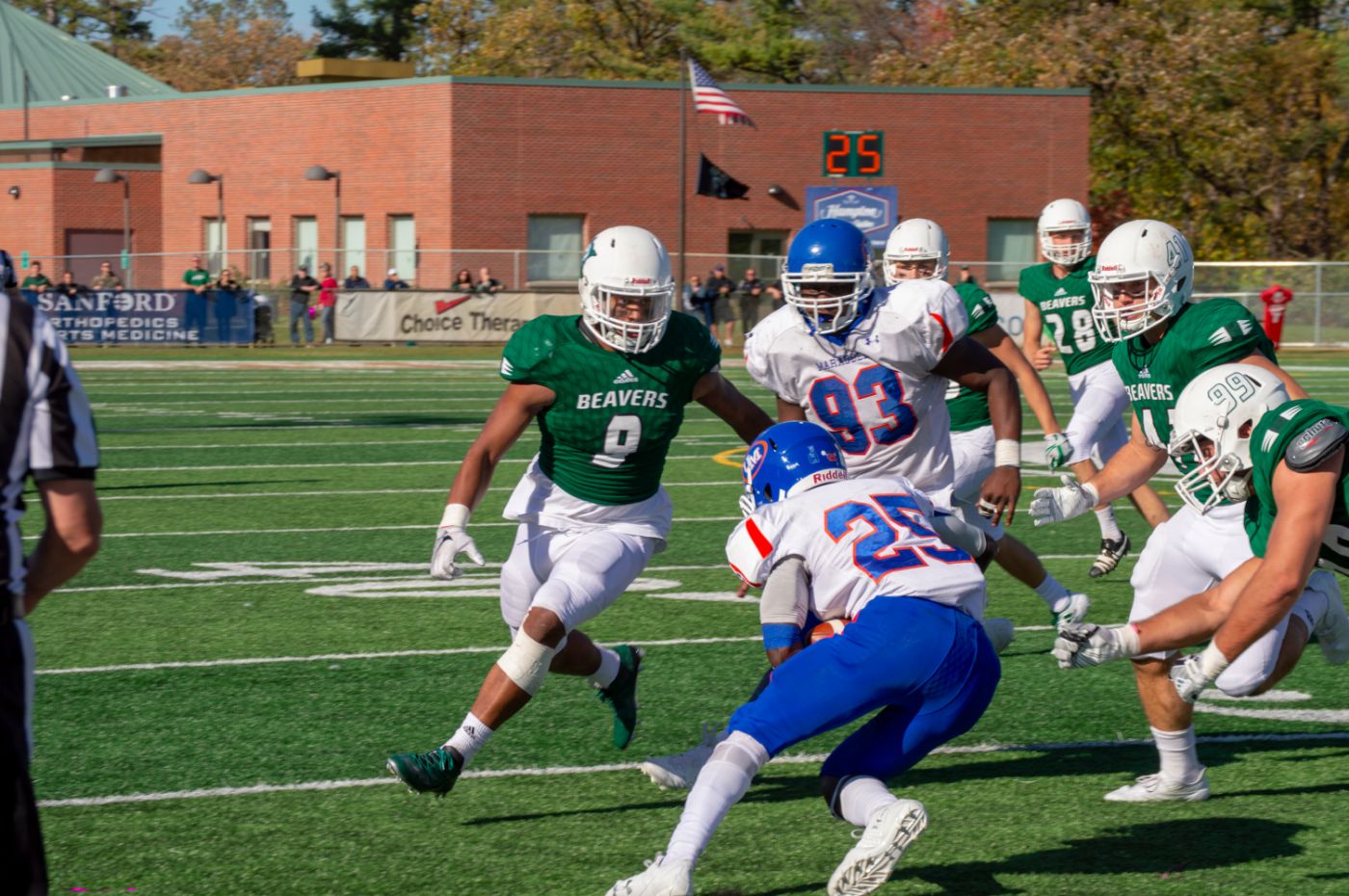 Bemidji State University football opens its 2019 home schedule at 7 p.m. Thursday, Sept. 12 with a Northern Sun Intercollegiate Conference North Division matchup against University of Mary. The Beavers aim to start the season 2-0 for the second straight season during Midco Sports' Thursday Night Football spotlight.
Bemidji State leads the all-time series against UMary, 9-4. BSU has won five straight and nine of the last 11 versus UMary. The Beavers and Marauders first met Oct. 7, 2006, a 27-21 win by UMary in Bismarck, N.D. The only shutout in the series was won by BSU, 66-0, in the second game of the 2018 season.
Bemidji State opened the 2019 schedule with a 33-7 win on the road against Northern State University.
The Beavers pulled away to a 33-0 lead before giving up its first points in the fourth quarter. After a 10-play, 80-yard opening drive by the offense, the "Gang Green" defense forced interceptions on back-to-back possessions that both led to touchdowns and a 19-0 lead. BSU added two passing touchdowns in the third quarter on its way to its fifth straight victory against Northern State.
After receiving a medical redshirt last season, freshman quarterback Brandon Alt threw four touchdowns in the 2019 opener, becoming the first BSU quarterback to do so since Lance Rongstad in 2012.