Beaver Fever Friday – @bsubeaversoccer – Emily Kos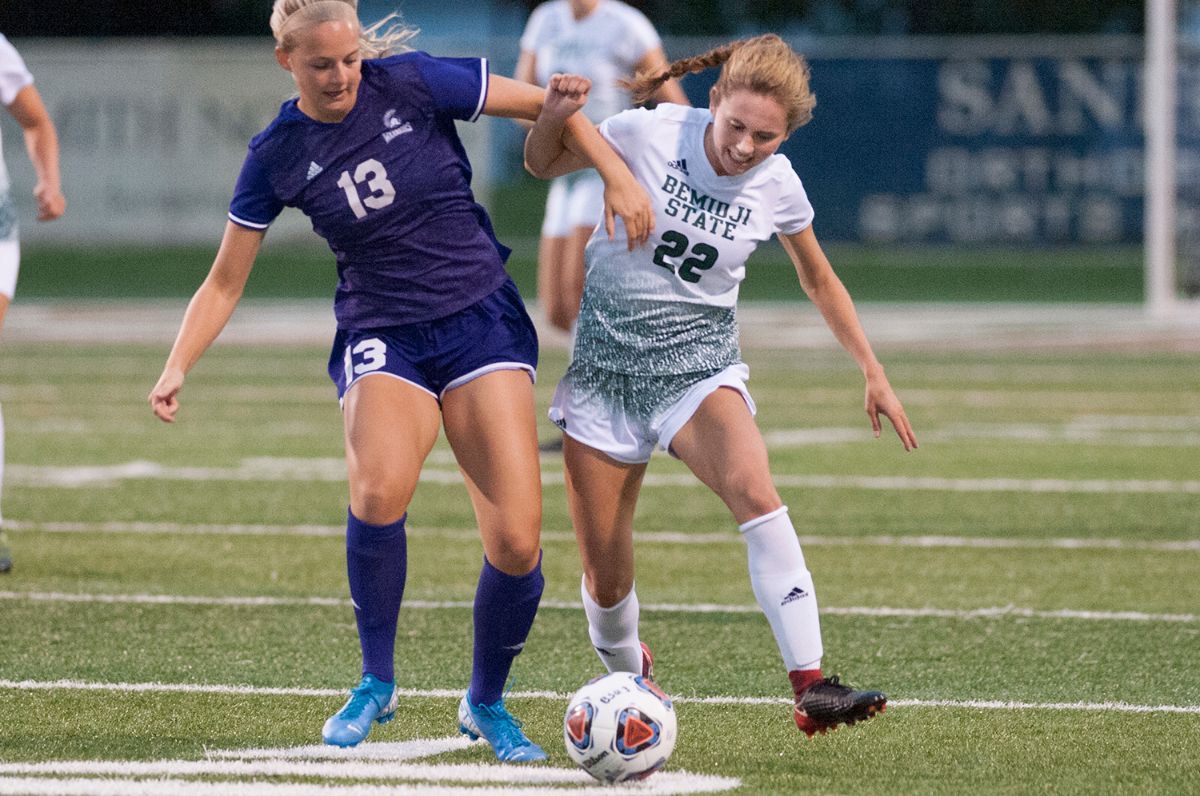 The Bemidji State University soccer team will have an opportunity to make some waves this weekend as it travels to Mankato, Minn. for a pair of nonconference matchups versus top-five opponents. The No. 18 Beavers will go head-to-head with top-ranked Grand Valley State University to open play Friday with a match up against No. 4 University of Central Missouri Sunday in a rematch of last season's NCAA Tournament central regional semifinal.
Bemidji State will clash with defending national champion GVSU (2-0-0) at 1 p.m. Friday to open the tournament. After a day of recovery, the Beavers will be back on the pitch to close the weekend of play with a 1p.m. match with Central Missouri. Both matches will be played at The Pitch on the Minnesota State University, Mankato campus.
The Beavers are 1-0-0 and are coming off a 2-1 nonconference victory over Winona State University. The victory marked BSU's sixth consecutive home-opening victory and allowed BSU to improve to 45-10-3 since the start of the 2013 season.
BSU has never faced Grand Valley State, while its only previous meeting with UCM was the aforementioned 2-0 loss, Nov. 11.
The Beavers have played well away from Chet Anderson Stadium as of late. They open the weekend riding a streak of 18 straight road matches without a loss (15-0-3). In addition, since the beginning of the 2016 season, BSU is 21-2-3 (.865).