Beaver Fever Friday – Skylar Prentice – @BSUBeaversoccer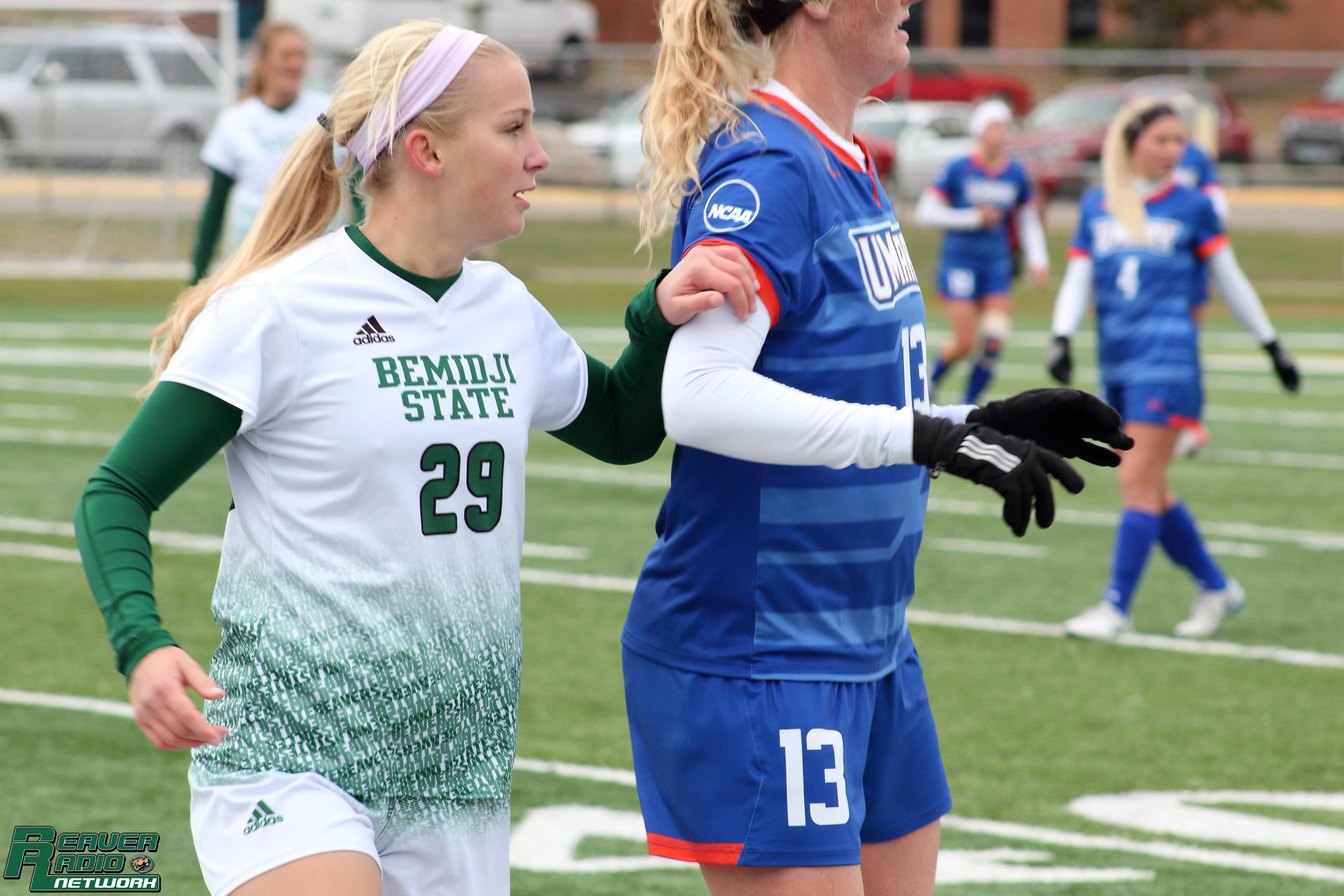 Wendt clinches 1-0 victory for Beavers
It took longer than they would have liked, but after consistent pressure all game and a handful of near misses, Megan Majewski connected with Sara Wendt on a corner kick and the sophomore headed the ball past the Northern State University goalkeeper in the 86th minute to break a scoreless tie and give Bemidji State University a 1-0 Northern Sun Intercollegiate Conference victory.
Wendt's goal was her team-leading ninth of the seasons and her fifth game-winner.
Controlling possession of the ball for over 65-percent of the game, BSU outshot the Wolves 16-9 in the match with a 10-3 edge in shots on goal. The Beavers also earned an 11-2 advantage in corner kicks and the final boot proved to be the difference.
After going untested in the first half, junior goalkeeper Emma Reidi made three key saves in the second to keep the game scoreless, earn the win and her second shutout of the season. She moves to 8-2-1 on the season.
The Beavers, not 11-5-1 overall and 10-3-1 in NSIC play, will travel to Crookston, Minn. Friday to battle the University of Minnesota Crookston at 2 p.m. to wrap up the regular season.