Beaver Fever Friday – Erica Gartner – @BSUBeaversWBB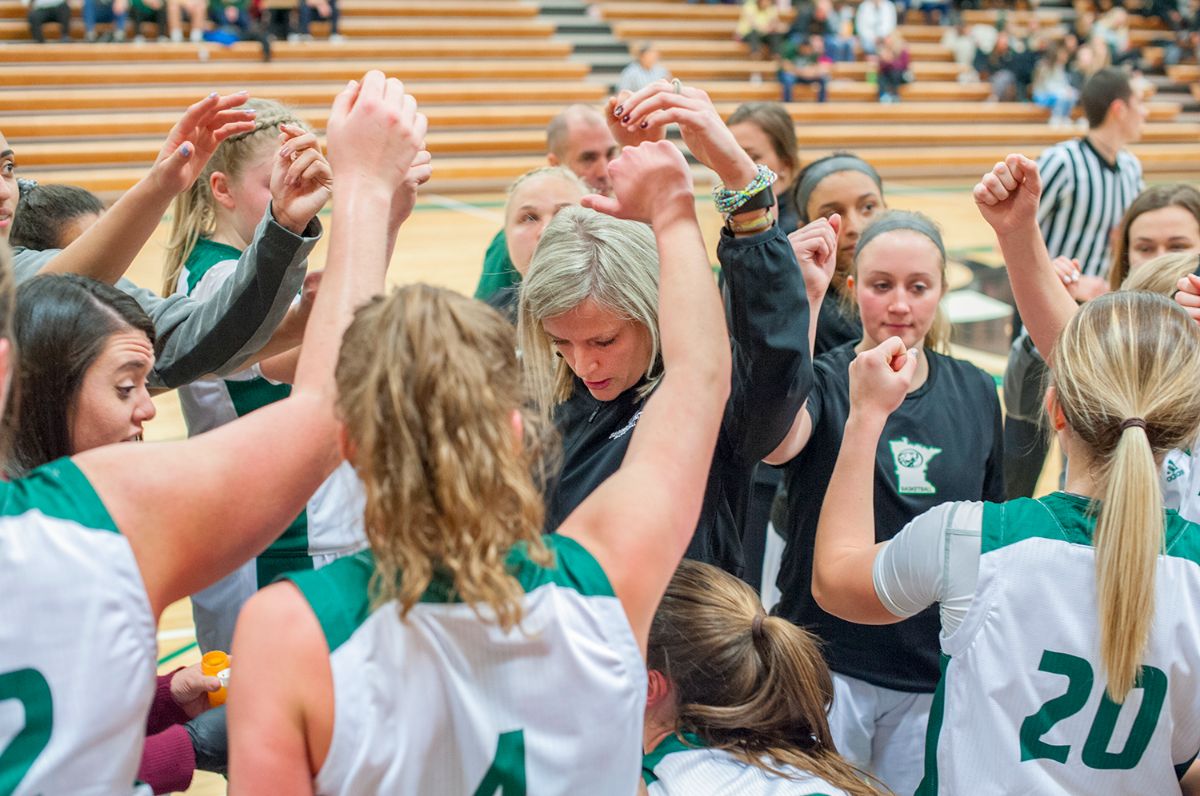 Hot shooting leads Beavers to 80-51 exhibition win over Yellowjackets
A trio of hot scorers from the field led the Bemidji State University women's basketball team to an 80-51 win over University of Wisconsin-Superior in its lone exhibition of the season Friday night at BSU Gymnasium. Junior Brooklyn Bachmann, sophomore Coley Rezabek and freshman Rachael Heittola combined to shoot 17-of-21 from the field for 39 points as the Beavers pulled away from the Yellowjackets in the second half.
The Beavers jumped out to an 11-3 lead early before extending it to 11 points by the end of the first quarter as Bachmann put in eight of her team-high 15 points in the opening period. After the Beavers shot a blazing 70.6 percent from the field in the first quarter, the Yellowjackets fired back with a 10-0 run late in the second quarter en route to a 38-30 deficit to BSU at halftime.
BSU wouldn't lead by less than 10 points after the opening score of the second half as sophomore guard Trinity Myer scored her fifth of 10 points on the night. Rezabek made her third and fourth 3-pointers of the game midway through the third quarter to help BSU to an 11-2 run and extend its lead to 22 points, 58-36. The Beavers finished the game strong on both ends of the court with a 12-0 run to set up its 80-51 win over the Yellowjackets.
In addition to her 15 points on the night, Bachmann added nine assists, four rebounds, and three steals. Following Bachmann in scoring was Rezabek with 14 points and Heittola, Myer, and sophomore guard Sydney Zerr with 10 points each.
Bemidji State begins its regular season Nov. 15-16 at the University of Sioux Falls Classic in Sioux Falls, S.D. BSU opens the tournament Friday against Chadron State College before facing William Jewell College Saturday at the Stewart Center