Beaver Fever Friday – Anna Averkamp – @BSUBeaversVB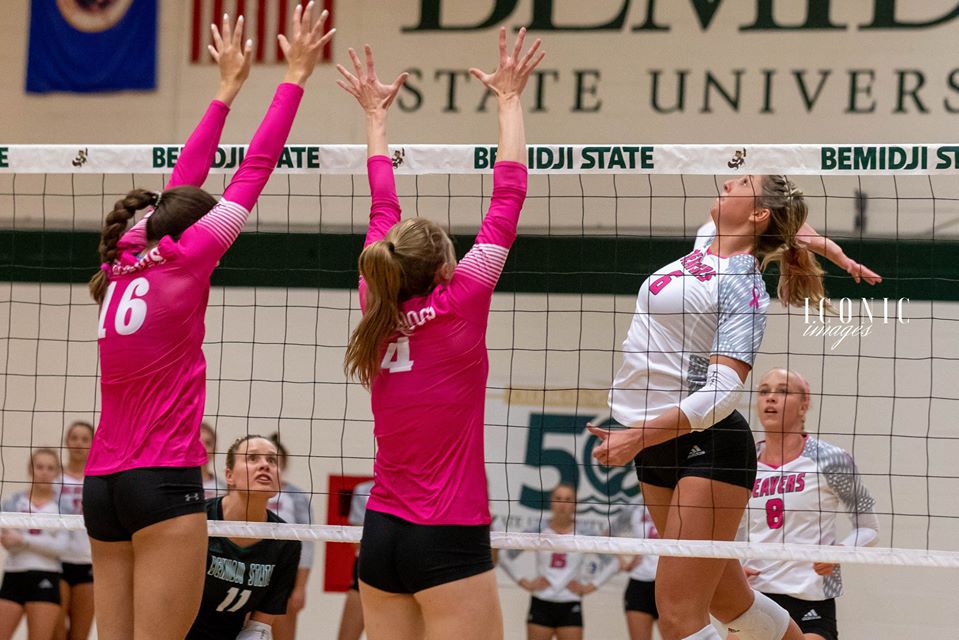 Volleyball honors seniors in 3-0 loss to No. 22 Upper Iowa
The Bemidji State University volleyball team honored its four seniors, Kelli Auer, Emma Hallmann, Julie Touchett and Becky Schroeder, in part of their final match at the BSU Gymnasium Saturday afternoon. The Beavers (7-19, 4-14 NSIC) fell in three sets (22-25, 19-25, 16-25) to No. 22 Upper Iowa University in Northern Sun Intercollegiate Conference action.
Junior Anna Averkamp led the Beavers by totaling 11 kills and hit .381 (11K-3E-21TA) as the Beavers combined for 32 kills and hit .129 as a team. Upper Iowa totaled 45 kills on offense and hit a commanding .354. Following Averkamp was sophomore Haley Stolt who recorded nine kills while Schroeder added six kills and junior Randi Johnson followed with five. Redshirt freshman Maddie Mackinac earned 28 assists coordinating the Beavers' attack.
Upper Iowa was led by Anna Winter who totaled a match-high 14 kills and hit .440 while Claire Milnes, Kaitlin Niedert and Maggie Steightiff each added eight.
Schroeder paced the Beavers' defense with 11 digs while Touchett led the Beavers with three blocks (1s-2a). Johnson (0s-2a), Stolt (1s-1a) and Averkamp (0s-2a) each added two blocks for the Beavers.
Bemidji State concludes the 2019 regular season next weekend when they travel to Minnesota State University, Mankato Friday, Nov. 15 and Concordia University-St. Paul, Nov. 16.