Beaver Fever Friday – Tina Kampa – Womens Hockey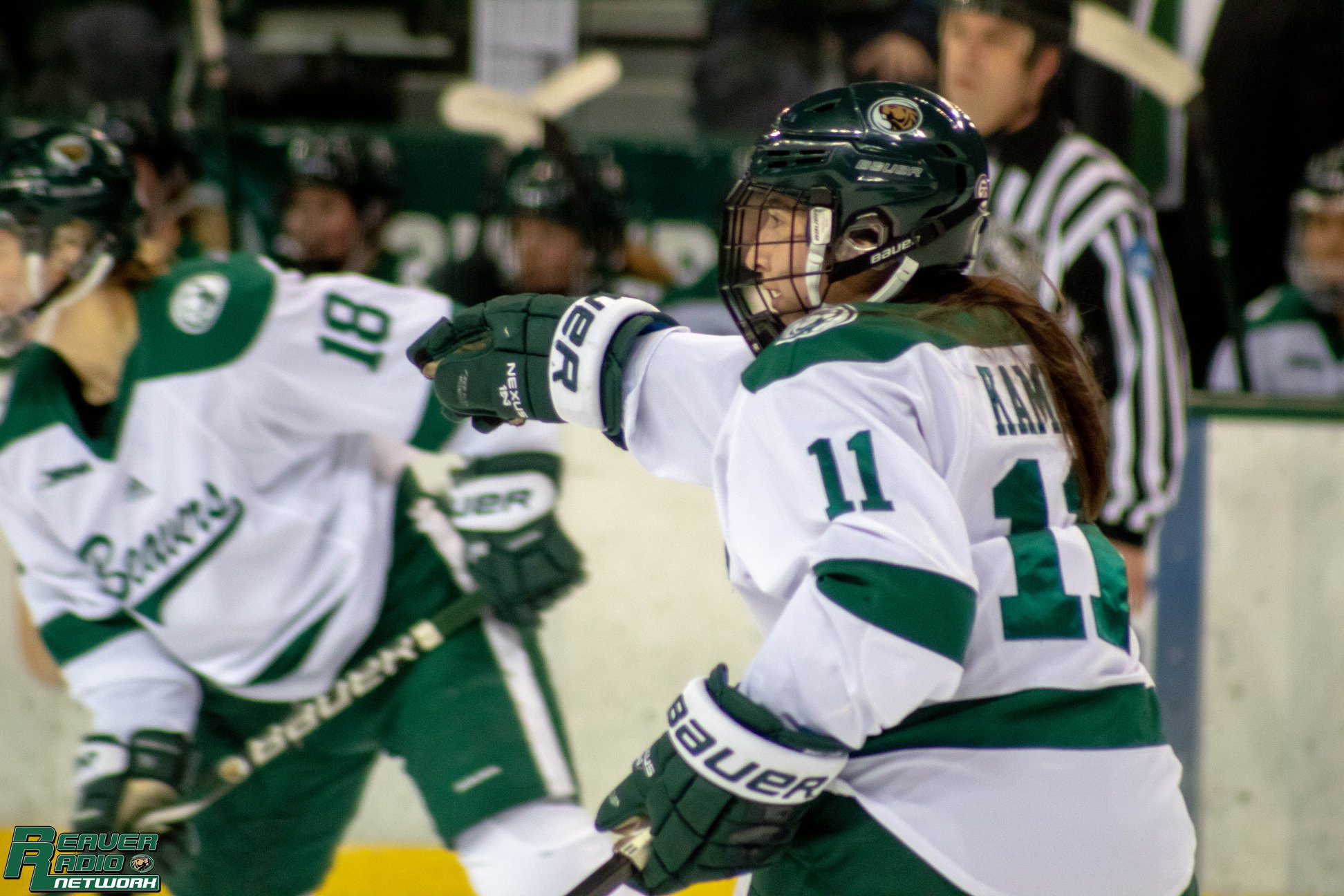 Beavers travel to Minnesota State looking to end losing skid
The Bemidji State University women's hockey team continues Western Collegiate Hockey Association play on the road this weekend by traveling to Minnesota State University, Mankato Nov. 22-23. The Beavers (3-8-1, 2-6-0-0 WCHA) look to rebound against the Mavericks (6-6-2, 2-6-2-2 WCHA) after being swept by No. 1 University of Minnesota this past weekend and have lost six games in a row. The Beavers and Mavericks kick-off the conference series Friday, Nov. 22 followed by game two on Saturday. Both games are slated for a 2:07 p.m. puck drop.
Bemidji State travels to Mankato for the 84th and 85th meetings in the all-time series that dates back to Feb. 20, 1999. The Beavers hold a 41-30-12 edge over the Mavericks and went 1-2-2-0 in their five meetings last season. In Mankato, the Beavers are 21-16-4 against the Mavericks with their last win coming by a score of 5-2 on Jan. 25, 2019. Junior Clair DeGeorge leads active skaters with 10 points off of two goals and eight assists in nine career games against MSU while junior Paige Beebe follows closely with nine points off of three goals and six assists. Senior Abby Halluska is the Beavers' leading goal scorer against the Mavericks with four goals in 13 career games. Redshirt junior Lauren Bench has seen the most time in net against MSU with nine career starts. She is 4-2-2 and boasts a 1.78 goals against average and .932 save percentage. Head coach Jim Scanlan is 14-5-2 coaching against the Mavericks in his career while Minnesota State fifth-year head coach John Harrington is 5-10-2.
Minnesota State returns to action after traveling to No. 2 University of Wisconsin and were swept by the Badgers by scores of 3-2 and 6-1 in Madison, Wis. The Mavericks went down 3-0 in game one of the series before scoring two unanswered goals to bring the score to 3-2. Minnesota State was led by junior Brittyn Fleming who posted a goal and assist in the series while senior Emily Antony and junior Tristen Truax each scored a goal. The Mavericks are fifth in the WCHA standings with 10 points off of a 2-6-2-2 league record and are 6-6-2 overall.
The Mavericks are fifth in the league by averaging 2.29 goals per game while their defense is also fifth by allowing 2.86 goals per game. Minnesota State's power play is sixth in the league at .128 percent (5-of-39) while its penalty kill is fourth at .842 percent (48-of-57).
Minnesota State is led by junior Mariah Gardner and freshman Kelsey King who each have posted 11 points in 14 games and are tied for 16th in the league in scoring. Gardner leads the team with five goals (six assists) while King has posted a team-high nine assists (two goals). The duo is followed by sophomore defenseman Anna Wilgren who has posted nine points off of three goals and six assists and is tied for sixth among league defenseman. In net, the Mavericks have split time between sophomore Abigail Levy and freshman Calla Frank. Levy paces MSU with eight games played while Frank follows with seven. Both have posted identical 3-3-1 records while Levy leads the team with a 2.33 goals against average and .923 save percentage while Frank has posted 3.36 goals against average and .894 save percentage.
The Beavers enter the weekend's action after being swept by No. 1 Minnesota in Minneapolis. The Beavers were out-scored 10-1 and out-shot 78-31 in the series while junior defenseman Mak Langei scoring the Beavers' lone goal, her first of the season. Bemidji State is sixth in the league standings with six points and a 2-6-0-0 league record and are 3-8-1 overall.
Bemidji State is averaging 1.58 goals per game this season which is last in the WCHA and allow 3.17 goals per game which is also last in the league. The Beavers' power play is fifth in the league at .132 (5-of-38) while its penalty kill is sixth at .778 (28-of-36).
Bemidji State is paced on offense by senior Haley Mack who has posted nine points off of seven goals and two assists in 12 games. Her seven goals are tied for 10th most in the WCHA. Juniors Clair DeGeorge (1g-5a) and Tina Kampa (0g-6a) each follow Mack with six points while Kampa paces the team with her six assists. In net, the Beavers are paced by redshirt junior Lauren Bench who has posted a 2-6-0 record to go along with a 3.29 goals against average and .891 save percentage. She is followed by junior Kerigan Dowhy who is 1-2-0 with a 2.38 goals against average and .913 save percentage.