Beaver Fever Friday – Owen Sillinger – Mens Hockey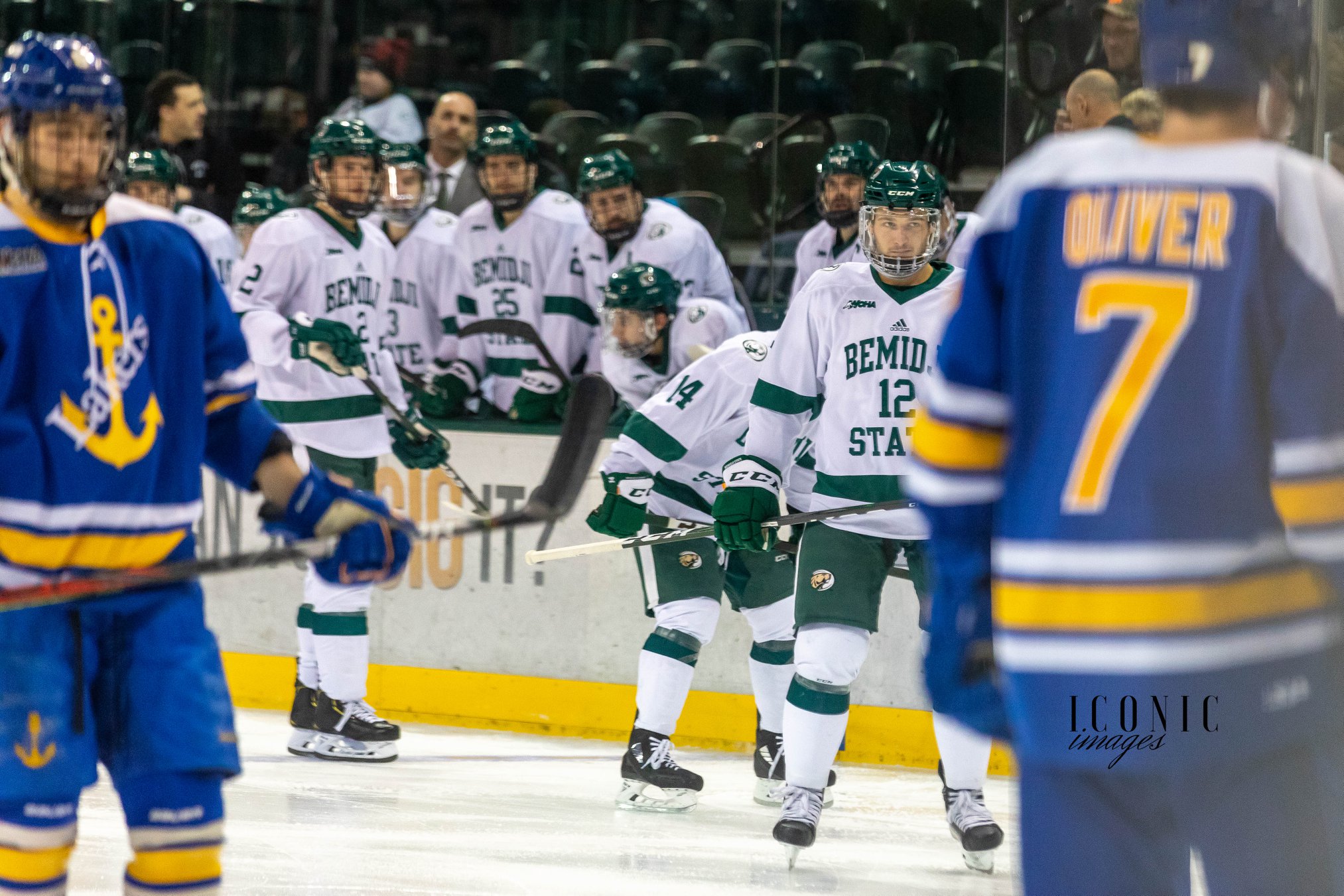 Bemidji State rekindling its rivalry with Alabama-Huntsville this weekend
The Bemidji State University men's ice hockey team is back at Sanford Center this weekend to host the University of Alabama-Huntsville in a two-game Western Collegiate Hockey Association series.
The Beavers are unbeaten on their home ice this season at 2-0-2. The streak equals two others for the longest unbeaten stretch at home since a six-game win streak Oct. 7-Nov. 19, 2016.
Adam Brady has been a vital cog in the BSU attack. The senior captain has at least a point in each of BSU's last six games (4g-3a) and along with Aaron Miller (4g-6a) leads the team in scoring with 10 points (6g-4a). Brady also has a team-best two power-play goals.
Zach Driscoll has handled the bulk of the goaltending duties for the Beavers this season. Starting each of BSU's last six games, he leads the team with a 4-3-1 record, a 1.61 goals against average and a .938 save percentage. He is currently fourth in the nation in goals against average, while he ranks seventh in save percentage.
Driscoll and the BSU penalty-kill unit has been stingy all season, allowing just three power play goals in 29 opponent opportunities (.931) to rank fifth in all of Division I. The team's power-play, on the other hand, has struggled to get back on track. Despite getting a power-play goal in two of the last three games, BSU is just 3-for-29 on the season (.103).
Alabama-Huntsville arrives in Bemidji, Minn., this weekend seeking its first win of the season. Coming off a bye weekend, the Chargers are 0-9-1 overall and 0-5-1 in WCHA play.
Freshman forward Josh Latta leads UAH in scoring with seven points (1g-6a) and a team-best six assists, while junior Christian Rajic and sophomore Jack Jeffers each have three goals to lead the team. Tyr Thompson has scored two power-play goals for a unit that is 5-for-46 (.109), while its penalty-kill crew has stopped 29-of-38 opponent opportunities (.763).
Junior Mark Sinclair has occupied the net for the majority of the season. In seven appearances, he is 0-6-1 with a 4.29 goals against average and .876 save percentage.
The Rivalry
The Bemidji State/Alabama-Huntsville rivalry got its start March 11, 1994. The Beavers hold a 51-32-5 lead in the all-time series including a dominant 38-7-3 mark versus the Chargers since Mar. 3, 2006. The Beavers enter this weekend's series unbeaten by UAH in 27 of the last 33 meetings (26-5-1) and split their only meeting of the 2018-19 season, Dec. 7-8, 2018. BSU opened the series in Bemidji, Minn. with a 4-0 win before UAH bounced back with a 4-2 win in the finale.
In addition to being current members of the WCHA and charter members of College Hockey America (1999-2009), these teams have a long-standing, bitter rivalry dating back to the NCAA Division II days. The Chargers and Beavers met in the national tournament on four occasions with BSU defeating UAH for NCAA Division II titles in 1994 and at the John S. Glas Fieldhouse in 1997.