Beaver Fever Friday – Jacob Hoffman – Mens Basketball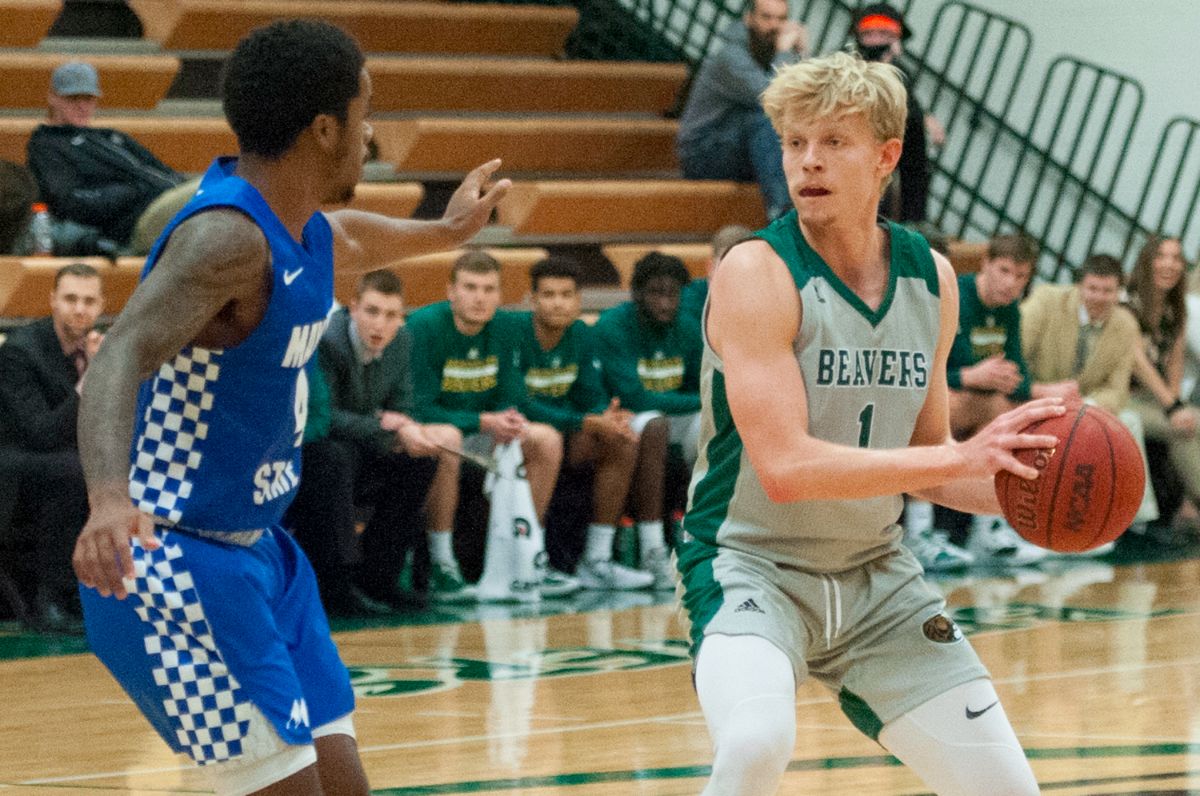 Men's Basketball flies South for two-game weekend at Eckerd Classic
The Bemidji State University men's basketball team travels to St. Petersburg, Fla., to take part in the two-day Eckerd Classic Nov. 29-30. BSU opens the tournament at 4:30 p.m. Friday against University of Tampa before a 6:30 p.m. tip-off Saturday against host school Eckerd Classic at McArthur Center.
The Beavers enter the weekend 2-1 overall and 0-1 in the NSIC. BSU's two wins came against NCAA Division III opponents Northland College and Martin Luther College. BSU fell to University of Minnesota Crookston, 88-72, to open the 2019-20 Northern Sun Intercollegiate Conference schedule. Bemidji State's defense helped hold down the Minnesota Crookston shooters in the early minutes of the game to take a 15-9 lead just over five minutes into action. Five Beavers combined to shoot 5-of-10 from the field with two 3-pointers for the team's largest lead of the game. UMC went on two 10-0 runs before the first half ended to go into the break with a 42-33 lead. The Golden Eagles used another run in the second half to keep the Beavers behind by at least 10 points for the remainder of the game.
Bemidji State finished the game shooting 37.7 percent from the field, 38.7 percent from 3-point range and 80.0 percent from the charity stripe. UMC shot 50.0 percent from the field and 44.1 percent from beyond the arc while sinking 13-of-14 shots from the free-throw line. The Beavers outrebounded the Golden Eagles, 36-34, but allowed UMC to score 22 points off 13 BSU turnovers. mJunior forward Derek Thompson recorded his fifth career double-double with 10 points and 10 rebounds against UMC, while senior guard Ja Morgan led the Beavers with 18 points and seven assists. Senior forward Logan Bader also reached double-digit scoring in the starting lineup with 12 points and pulled down seven rebounds. Sophomore forward Cody Landwehr scored a season-high 12 points off the bench shooting 6-of-7 from the floor. Sophomore guard Max Bjorklund recorded a career-high seven rebounds with nine points off the bench.
Junior guard Jacob Hoffman and Thompson enter the weekend averaging over 11.0 points per game during their careers at BSU. Since 2010-11, Bader ranks second with 83 games started, second with 5.4 rebounds per game, tied for second with 135 3-pointers made, third shooting 41.4 percent from beyond the arc, third with 467 total rebounds, third with 356 defensive rebounds, eighth with 652 field goals attempted and ninth with 287 field goals made.
During the same span, Thompson ranks third at BSU shooting 54.1 percent per game, third with 5.2 rebounds per game and eighth with 11.0 points per game. Morgan moved into 10th all-time at BSU following the 2019-20 conference opener with 206 career assists in just 31 games played.