Beaver Fever Friday – Tyler Kirkup – @BSUBeaversMHKY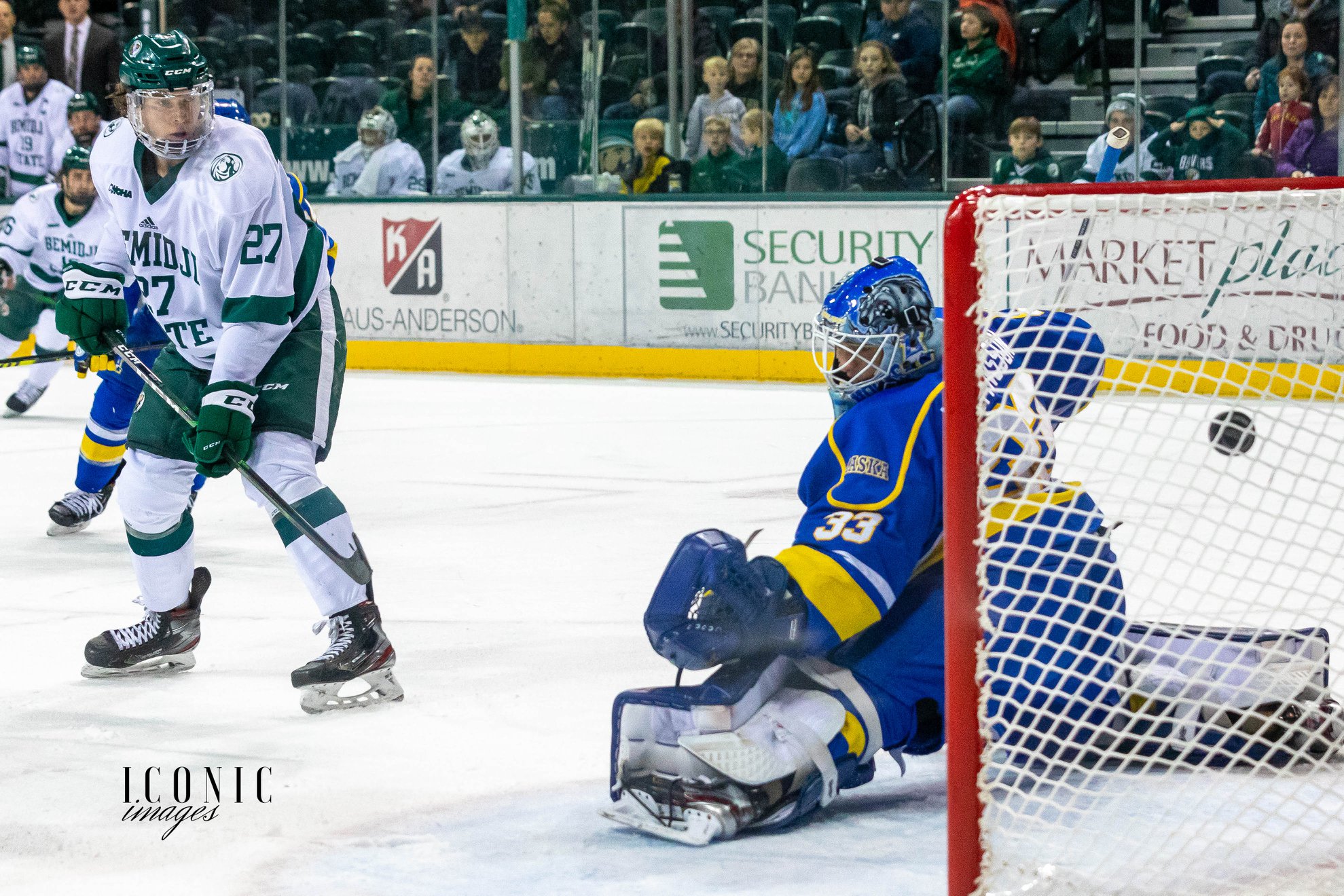 WCHA's top teams set for a clash in Mankato this weekend
The Bemidji State University men's hockey team continues Western Collegiate Hockey Association play this weekend as it travels to Mankato, Minn. for a two-game series with No. 3 Minnesota State University. The Beavers open play owning second place in the WCHA standings with an 13-3-2-1 mark in league play. Meanwhile, the Mavericks are 16-3-0-0 versus the WCHA to hold a six-point lead over the Beavers for the top spot in the WCHA standings.
Unbeaten in their last six games (5-0-1), BSU looks to reverse a 1-8-1 stretch versus the Mavericks, which includes a 2-0 loss Dec. 30 in the second game of the Mariucci Classic. BSU's last win over MSU in Mankato, Minn. came Nov. 12, 2016.
Aaron Miller (10g-11a) and Adam Brady (12g-9a) opens the series leading the Beavers' scoring attack with 21 points apiece. Brady has been a vital cog in the BSU power play, netting seven goals and a team-best 10 points (7g-3a) on a unit that ranks third in the WCHA (.246). Recently, no BSU player has contributed more than Owen Sillinger. The sophomore has posted at least a point in five of BSU's last six games and he leads all BSU players during that span with nine points (2g-7a).
Zach Driscoll is 12-5-3 in net for the Beavers and is unbeaten in the last five. His 1.68 goals against average ranks third in the nation, while his .931 save percentage places him 11th in the NCAA Division I goaltender ranks.
The BSU penalty-kill unit has been stingy all season. It has allowed just seven power play goals in 79 opponent opportunities (.911) to rank third in the nation.
The Rivalry
In its second most often revisited rivalry, BSU trails Minnesota State 53-56-15 all time and is 18-31-10 versus the Mavericks in Mankato, Minn.