Beaver Fever Friday – Tommy Muck – @BSUBeaversMHKY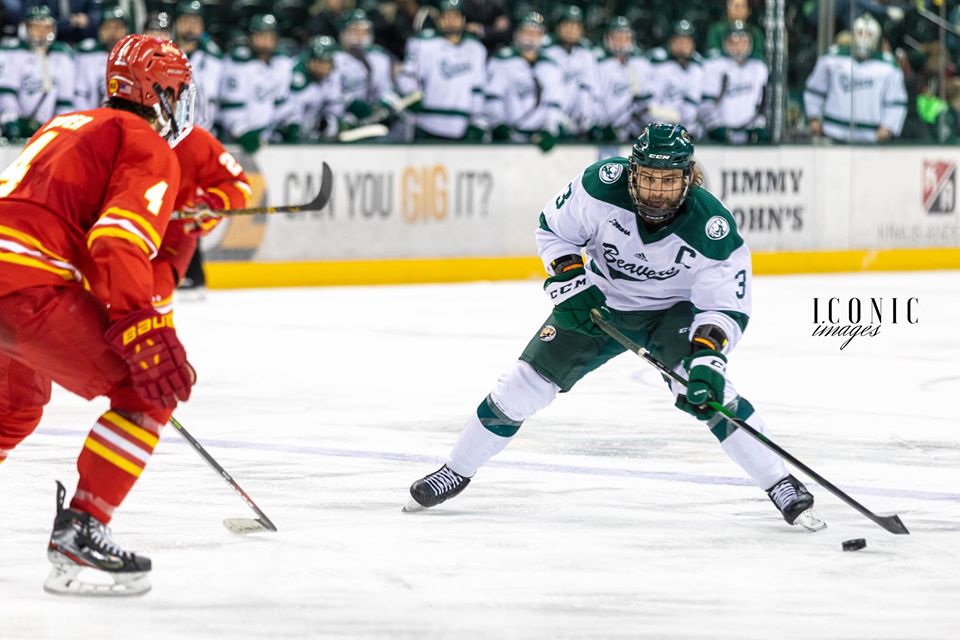 Bemidji State travels to Northern Michigan for WCHA series with postseason implications
The Bemidji State University men's hockey team is back from its week off this weekend as it travels to Marquette, Mich. for a Western Collegiate Hockey Association matchup with Northern Michigan University (16-10-4; 14-7-1-1 WCHA).
With virtually identical records through the first 28 games of the season, BSU holds a seven-point lead over the Wildcats for second place in the league standings as the teams battle to secure home ice for the opening round of the WCHA playoffs with six games left in the regular season. In addition, currently sitting 17th and 19th, respectively, in the Pairwise Rankings, the teams are on the outside of the NCAA Tournament field looking in making the regular-season series a possible key to the NCAA Tournament if either team is able to win or sweep.
BSU owns a 13-6-6 lead in the all-time NMU series and opens the weekend unbeaten in the last three meetings with the Wildcats (2-0-1). Bemidji State is also 6-2-2 when playing NMU at the Barry Center.
The Beavers and Wildcats split the series last time BSU visited Marquette., Oct. 26-27, 2018. Following a 3-0 loss to NMU, BSU bounced back to a 2-1 win.
The series will get underway at 6:07 p.m. (CT) Friday and the series finale is set for a 5:07 p.m. (CT) opening faceoff.