Beaver Fever Friday – Brooke Mimmack – @bsuwomenstennis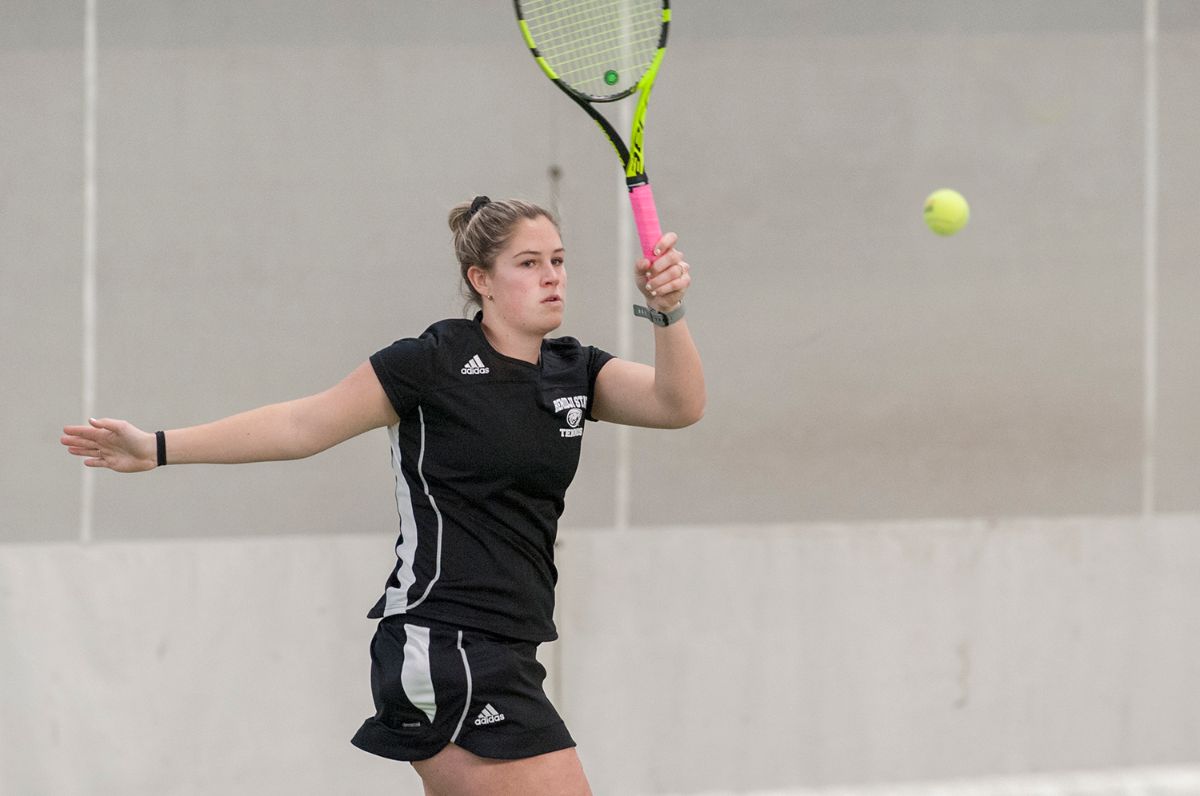 Beavers travel to Mankato for two road matches
The Bemidji State University tennis team will travel to Mankato, Minn. for two Northern Sun Intercollegaite Conference matches this weekend. The Beavers take on Southwest Minnesota State University at 6 p.m. Saturday and Minnesota State University at 1 p.m. Sunday.
Bemidji State comes into the weekend after falling in three matches last week to Minnesota State University Moorhead, 5-2, University of Mary, 4-3, and University of North Dakota, 0-7. The Beavers currently hold a record of 4-6 overall and are 2-4 in NSIC action.
Last season, the Beavers defeated the Mustangs, 6-1, at home. BSU took the early doubles point with No. 1 and 2 doubles wins, 6-2, 6-4, respectively. The Beavers then saw wins in five of the six singles spots, with the only loss coming from a tie-break loss in the No. 4 spot with Brooke Mimmack falling to Daniela Flores, 1-6, 6-1 (10-2).
The Mustangs sit at 0-4 overall and 0-4 in conference play. Their most recent matches saw losses to St. Cloud State University and University of Minnesota Duluth. Following the BSU match, SMSU will then play University of Minnesota Crookston Sunday.
In 2019, BSU swept MSU without dropping a set. Bemidji State dominated doubles competition, taking all three wins and earning the point. In No. 4 singles play, Mimmack fought for a tie-break win and earned the point for the Beavers, winning 6-3, 4-6 (10-5).
MSU holds an overall record of 1-4, 0-4 in the NSIC. Most recently, the Mavericks fell to Minnesota Duluth and St. Cloud State, 6-1 and 4-4, respectively. Prior to its match against BSU, MSU will take on Minnesota Crookston Saturday. The Mavericks will then play University of Sioux Falls Feb. 28.
After their road trip to Mankato, the Beavers will round out road play in Grand Forks, N.D. Feb. 28-29 when Beavers will take on Upper Iowa University and Winona State University. They then finish the regular season at home with three matches in the Gillett Wellness Center Mar. 28-29.