The BSU Beaver Mens Hockey team is back on home ice to host the Michigan Tech Huskies.
Our pregame coverage today begins at 6:30pm CST with the faceoff set for 7:07pm on 92.1 The River and online at beaverradionetwork.com.
Pregame Open Pregame Open
Tom Serratore Pregame Tom Serratore Pregame
Kyle Looft Pregame Player Pregame
Bemidji State Lines
Lukas Sillinger – Owen Sillinger – Alex Ierullo
Ethan Somoza – Ross Armour – Eric Martin
Jakub Lewandowski – Tyler Kirkup – Alex Adams
Sam Solensky – Jere Vaisanen – Nick Cardelli
Extra Skater – Will Magnuson
Will Zmolek – Elias Rosen
Kyle Looft – Brad Johnson
Tony Follmer – Tyler Jubenvill
Gavin Enright
Mattias Sholl
Michael Carr
Opponent Lines
Tommy Parrottino – Trenton Bliss – Brian Halonen
Ryland Mosley – Arvid Caderoth – Nick Nardella
Justin Misiak – Logan Pietila – Tristan Ashbrook
Jake Crespi – Tyrone Bronte – Parker Saretsky
Grant Docter – Brett Thorne
Michael Karow – Colin Swoyer
Tyrell Buckley – Chris Lipe
Blake Pietila
Cayden Bailey
Beaver Radio Network Ottertail Power Three Stars
1 – Tristan Ashbrook
2 – Logan Pietila
3 – Owen Sillinger
Tom Serratore Postgame Tom Serratore Postgame
Listen To / Download Whole Game
Box Score Courtesy of College Hockey Inc.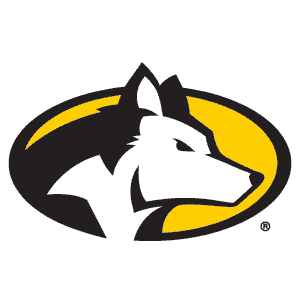 Michigan Tech
4
6-4-0
Bemidji State 3 6-5-0

Friday, November 19, 2021

CCHA Game
at Sanford Center, Bemidji, Minn.

Referees: Dan Kovarik, Steve McInchak
Asst. Referees: Tyler Landman, Nathan Voll
Attendance: 2,278
Scoring
1st Period
HighlightBSU
Eric Martin (3)
Lukas Sillinger, Will Magnuson
4:09
HighlightMTU
Tristan Ashbrook (2)
Colin Swoyer, Justin Misiak
10:29
2nd Period
HighlightMTU
Ryland Mosley (4)
Arvid Caderoth, Nick Nardella
1:27
HighlightMTU
PP
Tristan Ashbrook (3)
Brian Halonen, Justin Misiak
17:35
3rd Period
HighlightBSU
PP
Owen Sillinger (5)
Ross Armour, Alex Ierullo
1:49
HighlightMTU
Tommy Parrottino (1)
Logan Pietila, Tristan Ashbrook
6:25
HighlightBSU
Lukas Sillinger (4)
Elias Rosen, Owen Sillinger
10:23
| | | | | |
| --- | --- | --- | --- | --- |
| Shots | 1 | 2 | 3 | T |
| MTU | 15 | 8 | 12 | 35 |
| BSU | 11 | 5 | 9 | 25 |
| | | | |
| --- | --- | --- | --- |
| Team | Pen‑PIM | PPG‑PPO | FOW‑L |
| MTU | 3‑6 | 1‑1 | 20‑26 |
| BSU | 1‑2 | 1‑3 | 26‑20 |
| | | | | |
| --- | --- | --- | --- | --- |
| Goals | 1 | 2 | 3 | T |
| MTU | 1 | 2 | 1 | 4 |
| BSU | 1 | 0 | 2 | 3 |
| | | | | | | | |
| --- | --- | --- | --- | --- | --- | --- | --- |
| Bemidji State | G | A | Pt. | +/- | Sh | PIM | FOW‑L |
| Will Zmolek | 0 | 0 | 0 | 0 | 2 | 2 | |
| Sam Solensky | 0 | 0 | 0 | -1 | 1 | 0 | |
| Elias Rosen | 0 | 1 | 1 | 0 | 1 | 0 | |
| Kyle Looft | 0 | 0 | 0 | -1 | 1 | 0 | |
| Ross Armour | 0 | 1 | 1 | 0 | 2 | 0 | 5‑7 |
| Tyler Kirkup | 0 | 0 | 0 | 0 | 2 | 0 | 4‑5 |
| Nick Cardelli | 0 | 0 | 0 | -2 | 3 | 0 | |
| Alex Ierullo | 0 | 1 | 1 | 1 | 2 | 0 | |
| Alex Adams | 0 | 0 | 0 | 0 | 0 | 0 | |
| Tyler Jubenvill | 0 | 0 | 0 | -1 | 0 | 0 | |
| Owen Sillinger | 1 | 1 | 2 | 0 | 3 | 0 | 10‑6 |
| Ethan Somoza | 0 | 0 | 0 | -1 | 3 | 0 | |
| Brad Johnson | 0 | 0 | 0 | 0 | 1 | 0 | |
| Lukas Sillinger | 1 | 1 | 2 | 1 | 3 | 0 | |
| Gavin Enright | 0 | 0 | 0 | 0 | 0 | 0 | |
| Eric Martin | 1 | 0 | 1 | 0 | 1 | 0 | |
| Tony Follmer | 0 | 0 | 0 | -1 | 0 | 0 | |
| Will Magnuson | 0 | 1 | 1 | 1 | 0 | 0 | |
| Jere Vaisanen | 0 | 0 | 0 | -1 | 0 | 0 | 7‑2 |
| Jakub Lewandowski | 0 | 0 | 0 | 0 | 0 | 0 | |
| | | | | | | | |
| --- | --- | --- | --- | --- | --- | --- | --- |
| Michigan Tech | G | A | Pt. | +/- | Sh | PIM | FOW‑L |
| Michael Karow | 0 | 0 | 0 | -1 | 1 | 0 | |
| Arvid Caderoth | 0 | 1 | 1 | 0 | 0 | 0 | 4‑10 |
| Nick Nardella | 0 | 1 | 1 | 0 | 2 | 0 | |
| Brett Thorne | 0 | 0 | 0 | 0 | 1 | 0 | |
| Tyrell Buckley | 0 | 0 | 0 | 1 | 2 | 0 | |
| Eric Gotz | 0 | 0 | 0 | 2 | 3 | 0 | |
| Brian Halonen | 0 | 1 | 1 | -1 | 2 | 0 | 2‑0 |
| Tommy Parrottino | 1 | 0 | 1 | 0 | 2 | 0 | |
| Colin Swoyer | 0 | 1 | 1 | 0 | 3 | 2 | |
| Trenton Bliss | 0 | 0 | 0 | -1 | 4 | 0 | 10‑6 |
| Justin Misiak | 0 | 2 | 2 | 1 | 1 | 0 | |
| Chris Lipe | 0 | 0 | 0 | 1 | 1 | 0 | |
| Jake Crespi | 0 | 0 | 0 | -1 | 4 | 0 | |
| Blake Pietila | 0 | 0 | 0 | 0 | 0 | 0 | |
| Logan Pietila | 0 | 1 | 1 | 2 | 3 | 0 | 2‑6 |
| Parker Saretsky | 0 | 0 | 0 | 0 | 0 | 0 | |
| Tristan Ashbrook | 2 | 1 | 3 | 2 | 3 | 0 | |
| Tyrone Bronte | 0 | 0 | 0 | 0 | 0 | 0 | 2‑4 |
| Ryland Mosley | 1 | 0 | 1 | 1 | 2 | 2 | |
| Grant Docter | 0 | 0 | 0 | -1 | 1 | 0 | |
Penalties
1st Period
MTU
BENCH
2
Too Many Players
16:34
2nd Period
MTU
Ryland Mosley
2
Slashing
11:06
BSU
Will Zmolek
2
Interference
15:51
MTU
Colin Swoyer
2
Holding
20:00
Goalies
Michigan Tech
SV
GA
Minutes
Blake Pietila
22
3
60:00
Bemidji State
SV
GA
Minutes
EMPTY NET
0
0
1:20
Gavin Enright
31
4
58:40
Paul Bunyan Net Mailbag Comments
——————————————