Photo Credit: Will Bramlett / Work in the Morning
After earning its first series sweep of the season, the Bemidji State University women's hockey team resumes Western Collegiate Hockey Association play by traveling to St. Cloud State University Friday and Saturday for a two-game series. The Beavers (4-8-2, 1-8-1 WCHA) are chasing the Huskies (6-7-1, 2-7-1 WCHA) in the WCHA Standings and will compete for key league points this weekend. Puck drop for game one on Friday, Dec. 3 is slated for 3:01 p.m., followed by a 2:01 p.m., start time for game two Saturday.
Tune into our pregame coverage today beginning today at 2:30 p.m. CST on 94.3 FM The Legends in Bemidji or online at www.beaverradionetwork.com.
Pregame Open Pregame Open
Jim Scanlan Pregame Jim Scanlan Pregame
Paige Beebe Pregame Player Pregame
Bemidji State Lines
Reece Hunt – Graysen Myers – Paige Beebe
Taylor Nelson – Gabby Smith – Claire Vekich
Claudia Verkerke – Paige Anderson – Shelby Breiland
Lydia Passolt – Alyssa Watkins – Lindsey Featherstone
Extra Skater – Abby DeLaRosa
Makenna Deering – Ella Anick
Taylor Larson – Kendra Fortin
Kate Boland – Adriana Van De Leest
Hannah Hogenson
Abbie Thompson
Opponent Lines
Taylor Lind – Jenniina Nylund – Emma Gentry
Olivia Cvar – Addi Scribner – Klara Hymlarova
Allie Cornelius – Mackenzie Bourgerie – Nicole Ness
Courtney Hall – Allison Green – Ellie Andersen
McKenna Wesloh – Grace Wolfe
Kenzie Wylie – Devyn Millwater
Adela Skrdlova – Dayle Ross
Emma Polusny
Sanni Ahola
Karlie Ries
Beaver Radio Network Three Stars
1 – Alyssa Watkins
2 – Claire Vekich
3 – Hanna Hogenson
Jim Scanlan Postgame Jim Scanlan Postgame
Listen To / Download Whole Game
Box Score Courtesy of the WCHA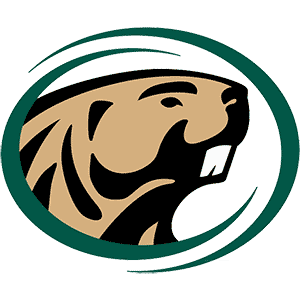 Bemidji State
4
5-8-2
St. Cloud State 3 6-8-1

Friday, December 3, 2021

WCHA Game
at Herb Brooks National Hockey Center, St. Cloud, Minn.

Referees: Denny Schult, Robert Ludwig
Asst. Referees: Haley Ludwig, Doug Durgin
Attendance: 0
Scoring
1st Period
HighlightSCSU
Taylor Lind (4)
Kenzie Wylie, McKenna Wesloh
11:27
HighlightBSU
Lydia Passolt (2)
Alyssa Watkins
18:29
2nd Period
HighlightSCSU
Olivia Cvar (3)
Klara Hymlarova, Addi Scribner
0:44
3rd Period
HighlightBSU
Alyssa Watkins (1)
6:51
HighlightBSU
Reece Hunt (3)
Paige Beebe, Hannah Hogenson
16:48
HighlightBSU
Claire Vekich (3)
Gabbie Smith, Kendra Fortin
17:19
HighlightSCSU
EA
Taylor Lind (5)
Jenniina Nylund, Adela Skrdlova
17:52
| | | | | |
| --- | --- | --- | --- | --- |
| Shots | 1 | 2 | 3 | T |
| BSU | 7 | 12 | 10 | 29 |
| SCSU | 12 | 10 | 12 | 34 |
| | | | |
| --- | --- | --- | --- |
| Team | Pen‑PIM | PPG‑PPO | FOW‑L |
| BSU | 3‑6 | 0‑1 | 24‑25 |
| SCSU | 1‑2 | 0‑3 | 25‑24 |
| | | | | |
| --- | --- | --- | --- | --- |
| Goals | 1 | 2 | 3 | T |
| BSU | 1 | 0 | 3 | 4 |
| SCSU | 1 | 1 | 1 | 3 |
| | | | | | | | |
| --- | --- | --- | --- | --- | --- | --- | --- |
| Bemidji State | G | A | Pt. | +/- | Sh | PIM | FOW‑L |
| Gabbie Smith | 0 | 1 | 1 | 0 | 4 | 0 | 6‑5 |
| Hannah Hogenson | 0 | 1 | 1 | 0 | 0 | 0 | |
| Taylor Nelson | 0 | 0 | 0 | -2 | 1 | 0 | |
| Reece Hunt | 1 | 0 | 1 | 1 | 4 | 0 | |
| Abby DeLaRosa | 0 | 0 | 0 | 0 | 0 | 0 | |
| Paige Anderson | 0 | 0 | 0 | 0 | 0 | 0 | 4‑6 |
| Kate Boland | 0 | 0 | 0 | 0 | 1 | 0 | |
| Paige Beebe | 0 | 1 | 1 | 1 | 4 | 2 | |
| Lindsey Featherstone | 0 | 0 | 0 | 1 | 1 | 0 | 0‑1 |
| Lydia Passolt | 1 | 0 | 1 | 1 | 3 | 0 | |
| Graysen Myers | 0 | 0 | 0 | 0 | 5 | 0 | 9‑10 |
| Makenna Deering | 0 | 0 | 0 | -1 | 1 | 2 | |
| Taylor Larson | 0 | 0 | 0 | 0 | 0 | 0 | |
| Shelby Breiland | 0 | 0 | 0 | 0 | 0 | 0 | |
| Claire Vekich | 1 | 0 | 1 | -1 | 2 | 0 | |
| Alyssa Watkins | 1 | 1 | 2 | 3 | 1 | 0 | 5‑3 |
| Adriana Van De Leest | 0 | 0 | 0 | 0 | 0 | 0 | |
| Kendra Fortin | 0 | 1 | 1 | 1 | 1 | 2 | |
| Ella Anick | 0 | 0 | 0 | 1 | 1 | 0 | |
| | | | | | | | |
| --- | --- | --- | --- | --- | --- | --- | --- |
| St. Cloud State | G | A | Pt. | +/- | Sh | PIM | FOW‑L |
| Chace Sperling | 0 | 0 | 0 | 1 | 3 | 0 | |
| Allison Green | 0 | 0 | 0 | -1 | 1 | 0 | 1‑2 |
| Nicole Ness | 0 | 0 | 0 | -1 | 4 | 0 | |
| Addi Scribner | 0 | 1 | 1 | -1 | 1 | 0 | 4‑6 |
| McKenna Wesloh | 0 | 1 | 1 | 0 | 1 | 0 | |
| Kenzie Wylie | 0 | 1 | 1 | 0 | 0 | 0 | |
| Jenniina Nylund | 0 | 1 | 1 | 1 | 2 | 0 | 11‑10 |
| Adela Skrdlova | 0 | 1 | 1 | 0 | 1 | 0 | |
| Emma Gentry | 0 | 0 | 0 | 2 | 2 | 0 | |
| Ellie Andersen | 0 | 0 | 0 | 0 | 0 | 2 | |
| Devyn Millwater | 0 | 0 | 0 | 0 | 1 | 0 | |
| Mackenzie Bourgerie | 0 | 0 | 0 | -1 | 3 | 0 | 6‑6 |
| Taylor Lind | 2 | 0 | 2 | 2 | 4 | 0 | |
| Klara Hymlarova | 0 | 1 | 1 | -1 | 2 | 0 | |
| Courtney Hall | 0 | 0 | 0 | -1 | 3 | 0 | |
| Olivia Cvar | 1 | 0 | 1 | -1 | 1 | 0 | 3‑0 |
| Emma Polusny | 0 | 0 | 0 | 0 | 0 | 0 | |
| Allie Cornelius | 0 | 0 | 0 | -1 | 0 | 0 | |
| Dayle Ross | 0 | 0 | 0 | -2 | 3 | 0 | |
| Grace Wolfe | 0 | 0 | 0 | -1 | 2 | 0 | |
Penalties
1st Period
SCSU
Ellie Andersen
2
Tripping
7:27
2nd Period
BSU
Paige Beebe
2
Tripping
11:44
3rd Period
BSU
Kendra Fortin
2
Interference
3:17
BSU
Makenna Deering
2
Tripping
9:06
Goalies
Bemidji State
SV
GA
Minutes
Hannah Hogenson
31
3
60:00
St. Cloud State
SV
GA
Minutes
EMPTY NET
0
0
1:14
Emma Polusny
25
4
58:46
Paul Bunyan Net Mailbag Comments
——————————————