VIDEO – Elissa Christensen – BSU Volleyball – Beaver Fever Friday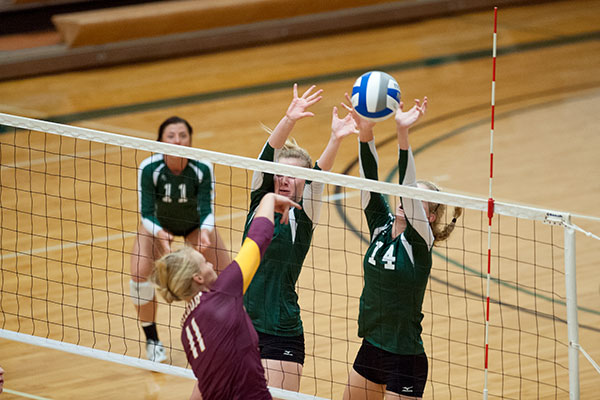 Minnesota State: Minnesota State is coming off a 1-1 weekend against St. Cloud State University and University of Minnesota Duluth. The Mavericks are led by Ellie Van De Steeg. She has played in all 45 sets in 2013 and finished with a team-high 445 assists (10.11 assists per set). Last season, she was named 2012 All-NSIC Second Team.
In the all-time series, the Mavericks hold a 32-18 advantage over the Beavers. MSU has won the past 12 meetings between the two schools including a 3-0 victory in Mankato, Minn. last season. BSU's last win in the series came on September 13, 1997.
Concordia-St. Paul: No. 1 Concordia-St. Paul has been one of the most dominant programs in all of college sports. The Golden Bears have won the past six national championships and have won at least a share of the NSIC championship in each of the last ten years. CU is coming off a tough weekend when it played then No. 1 Minnesota Duluth. The Golden Bears knocked off the previously unbeaten Bulldogs in five sets. CU also swept St. Cloud State last weekend. Concordia-St. Paul is led by Amanda Konetchy who had perhaps her best weekend of the season with 141 assists (12.82 per set) in CU's three wins last week.
Like most programs, Bemidji State has not had much luck against Concordia-St. Paul as the Golden Bears have won the past 22 matches between the two schools. BSU last win against CU came during the 2001 season at home in five sets (33-31, 31-29, 31-33, 17-30, 15-9). Overall, the Golden Bears are 25-9-1 against the Beavers.