VIDEO – Matt Shaver – BSU Football – Beaver Fever Friday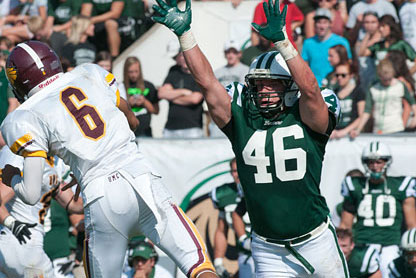 Despite outgaining University of Minnesota Crookston 317-146 in total yards, Bemidji State University football turnovers and special teams miscues led to a 16-14 loss at UMC in a raining and muddy Northern Sun Intercollegiate Conference game Saturday. A UMC safety with 1:25 remaining in regulation was the game-winning score.
The loss is the first to Minnesota Crookston (1-4; 1-4 NSIC, 1-0 NSIC North) since 1998, ending a 14-game winning streak against the Golden Eagles. The loss was just the second in the all-time history of the two teams meeting (BSU, 19-2).