VIDEO – Matt Prapevessis – BSU MHockey – Beaver Fever Friday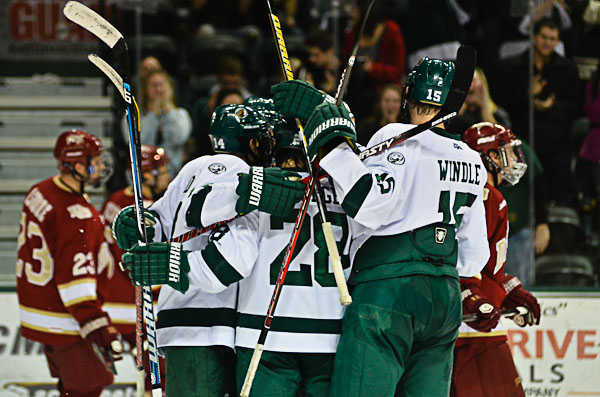 The Bemidji State University men's ice hockey team will take its first step toward the 2013-14 season this weekend. The Beavers will skate in their first official practice of the season Saturday from 10:15 a.m.-1 p.m. at Neilson-Reise Arena. With just six days to prepare for its 58th season opener and 2013 Frozen Four participant St. Cloud State University (Oct. 11-12), BSU will be hard at it again Sunday from 10:15 a.m.-1 p.m.
Single-game tickets, flex package options and season tickets for the 2013-14 season are on sale now and can be purchased at the Sanford Center Ford Pick-up Window at any Ticketmaster outlet or at www.ticketmaster.com. For more pricing and information call Tony at (218) 441-4018.