Video – Beaver Fever Friday – Brady Schmidt – Football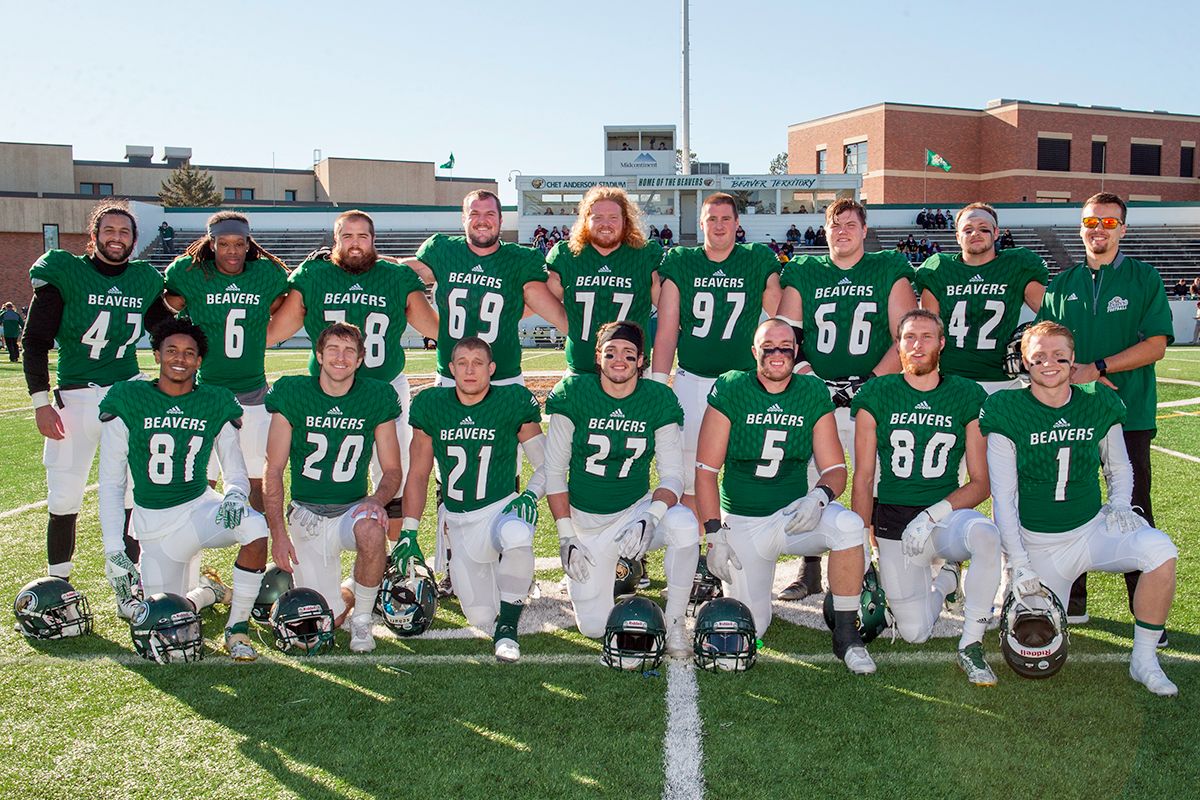 The Bemidji State University football team closed out senior day in fashion with a program-record 76-13 win versus University Minnesota Crookston. Junior quarterback Jordan Hein set two touchdown records and finished with 278 passing yards, 42 rushing yards and four passing touchdowns.
The Beavers (8-3, 5-2 Northern Sun Intercollegiate Conference North Division) scored a record 11 touchdowns en route to the highest point total in program history. The previous record was held since 2000 in a 70-0 win versus University of Minnesota Morris. Hein broke the program's all-time passing touchdown and total touchdown records, finishing the regular season with 58 and 75, respectively.
Bemidji State finished the first quarter with a 7-0 lead before scoring four touchdowns in each of the second and third quarters to take a 35-0 lead heading into halftime. Both teams opened the second half with two touchdown drives, beginning with a 95-yard kickoff return for a score by junior wide receiver Juwaan Richard, his first kickoff return for a touchdown on the season. The two scores were the only points allowed by the "Gang Green" defense, who forced 13 punts and two interceptions. The Beavers punted just two times on 19 drives.
Senior linebacker Josh Tismer and junior linebacker Trysten Ross each reached double-digit tackles, Tismer with a team-high 11 and Ross with 10. The Beavers forced three sacks while senior defensive back Kameel Al-Khouri and freshman defensive back Michael Junker nabbed BSU's interceptions.
Junior wide receiver Blake Holder recorded his fifth consecutive game with 100+ receiving yards, totaling 121 on the day with two touchdowns on two catches. Sophomore Gunner Olszewski ran back seven punts for 194 yards and one touchdown. Sixteen Beavers seniors were honored before the game for their hard work on the field and in the classroom at BSU.