Video – Beaver Fever Friday – Mason Bellew – Baseball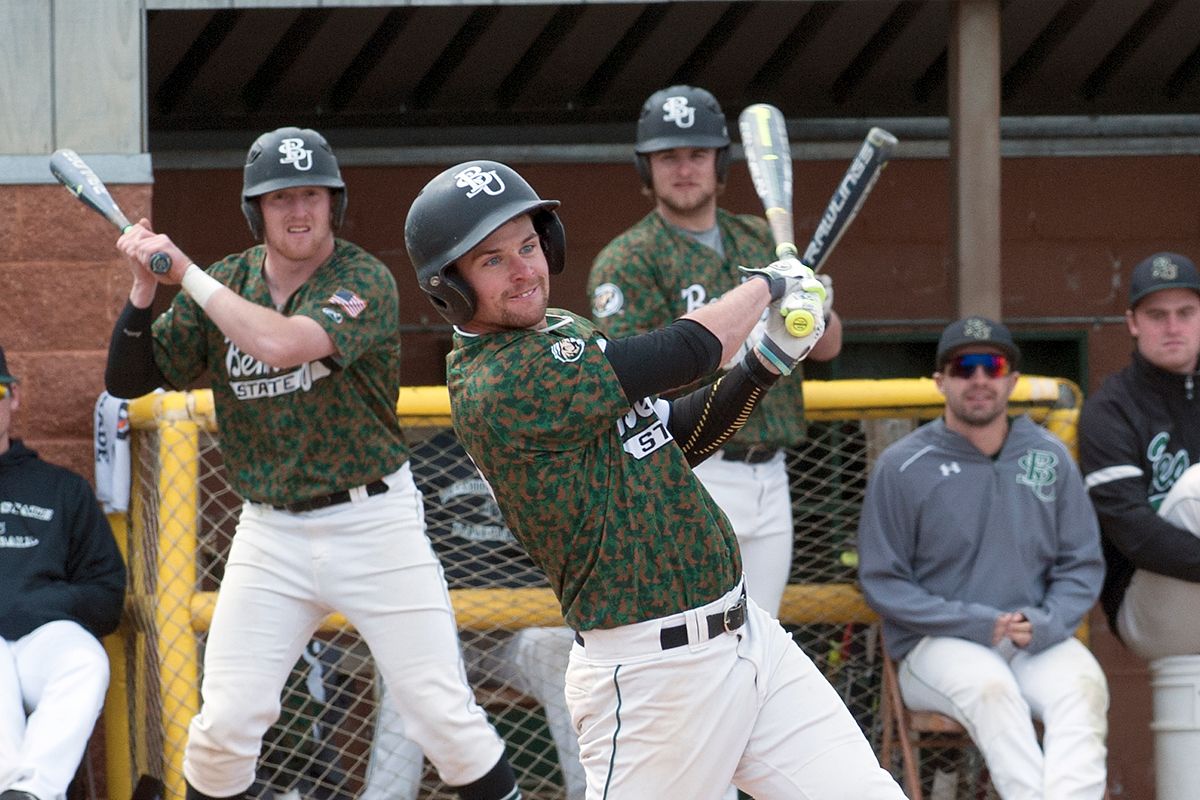 Bemidji State University baseball head coach Tim Bellew announced Monday that pitcher Mark Lesinski and outfielder/pitcher Logan Riedel as the program's 2017 Senior Players to Watch. Lesinski, in his second season with the Beavers, returns with the team's most games appeared in on the mound last season while Riedel, entering his fourth season with BSU, featured the pitching staff's lowest earned run average and the outfield's highest fielding percentage in 2016.
Lesinski, a 6-3 senior from Riverside, Calif., finished the 2016 campaign with 13 appearances on the hill and eight starts. He finished with two wins and a 5.33 ERA while featuring a .302 opposing batting average and totaling 54.0 innings pitched, both bests among starting pitchers. Lesinski threw a complete-game shutout May 1 at University of Mary where he struck out a career-high nine batters and allowed just four hits.
Riedel, a 6-3 senior from Clarissa, Minn., played and started 46 games last season, including 14 appearances at pitchers for the Beavers. He finished the season fourth on the team with 58 hits, which also tied for eighth on the program's single-season hit list. Riedel recorded a .333 batting average, including nine doubles, three triples and three home runs. He also led the BSU outfield with a .972 fielding percentage, recording 102 putouts and four assists with just three errors. Riedel led the BSU pitching staff with a .162 opposing batting average in 28.0 innings pitched. His 3.21 ERA and two saves also led the Beavers.
The Beavers totaled 54 points in the Northern Sun Intercollegaite Conference Coaches' Poll to rank 13th. Bemidji State brings back six positional starters and 10 total pitchers for the 2017 season.
BSU begins the 2017 schedule March 3-5 with a three-game series at William Jewell College in Liberty, Mo. The Beavers and Cardinals play one game each day with a 2 p.m. first-pitch March 3, 1 p.m. March 4 and noon March 5.
Bemidji State opens the NSIC schedule March 18-19 on the back-end of its annual spring trip while visiting Augustana University. The Beavers and Vikings will play a four-game series with two doubleheaders, beginning at 1 p.m. march 18 and noon March 19. The top eight teams in the final NSIC standings will qualify for the double elimination tournament May 11-14 in St. Cloud, Minn.