Video – Beaver Fever Friday – Michael Bitzer – Mens Hockey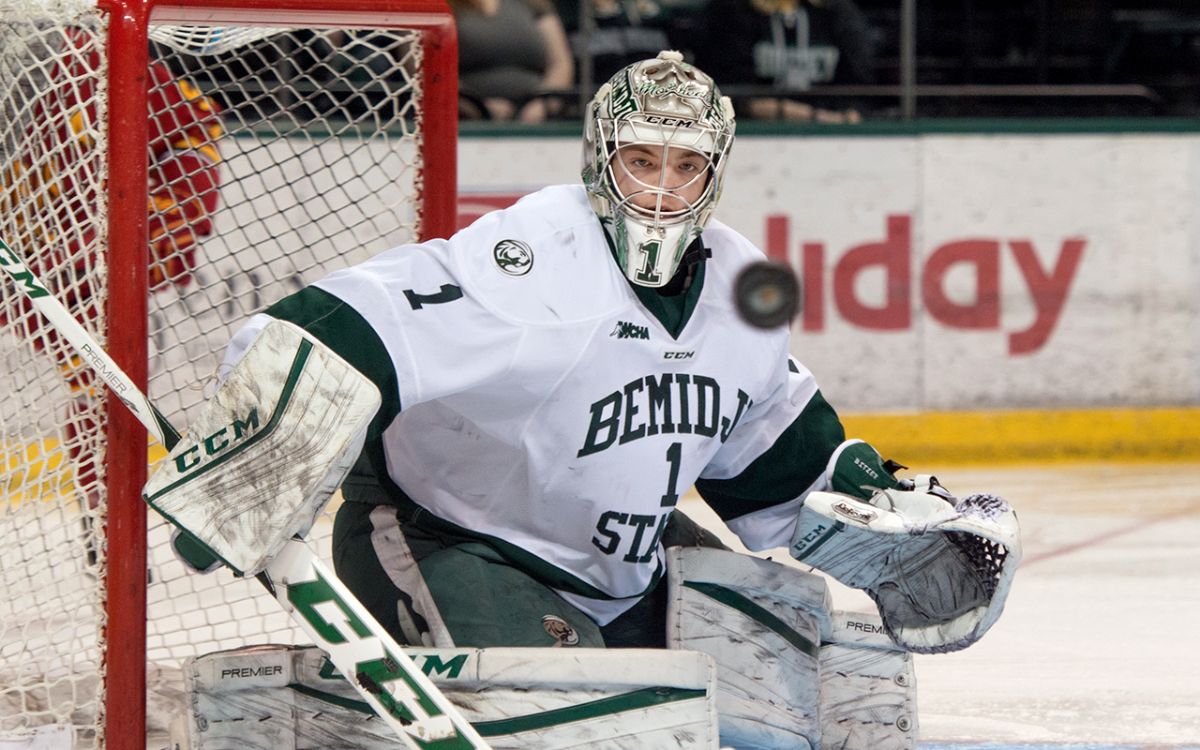 The 2016-17 Western Collegiate Hockey Association regular season champion Bemidji State University men's hockey team will host Northern Michigan University in the opening round of the WCHA Playoffs, March 3, 4 and 5.
The No. 1 seeded Beavers welcome the eighth seeded Wildcats for a best-of-three series with the right to move on to the league's semifinal round, March 10-12.
Tickets for the series are on sale now and can be purchased by visiting the Sanford Center Bob Lowth Ford Pickup Window from 3:30-6 p.m. Monday-Thursday or Friday beginning at 5 p.m. Tickets can also be purchased by calling (218) 441-4031.
Michael Bitzer finished the regular season as the first BSU goaltender to pile up 20 wins in a season since Robin Cook went 20-5-1 en route to leading the Beavers to the NCAA Division II championship to cap the 1994-95 campaign. Bitzer leads the country in wins and is 20-11-3 overall.
The Beavers, the 2016-17 WCHA regular-season champions and owners of the WCHA playoffs No. 1 seed, will host eighth-seeded Northern Michigan University (12-20-4) at Sanford Center March 3, 4 and 5, if needed, in a best-of-three series. Opening face-off is set for 7:07 p.m. Friday and Saturday. If a third game is needed, Sunday's start is set for 5:07 p.m.