Video – Beaver Fever Friday – Angie Roberts – Softball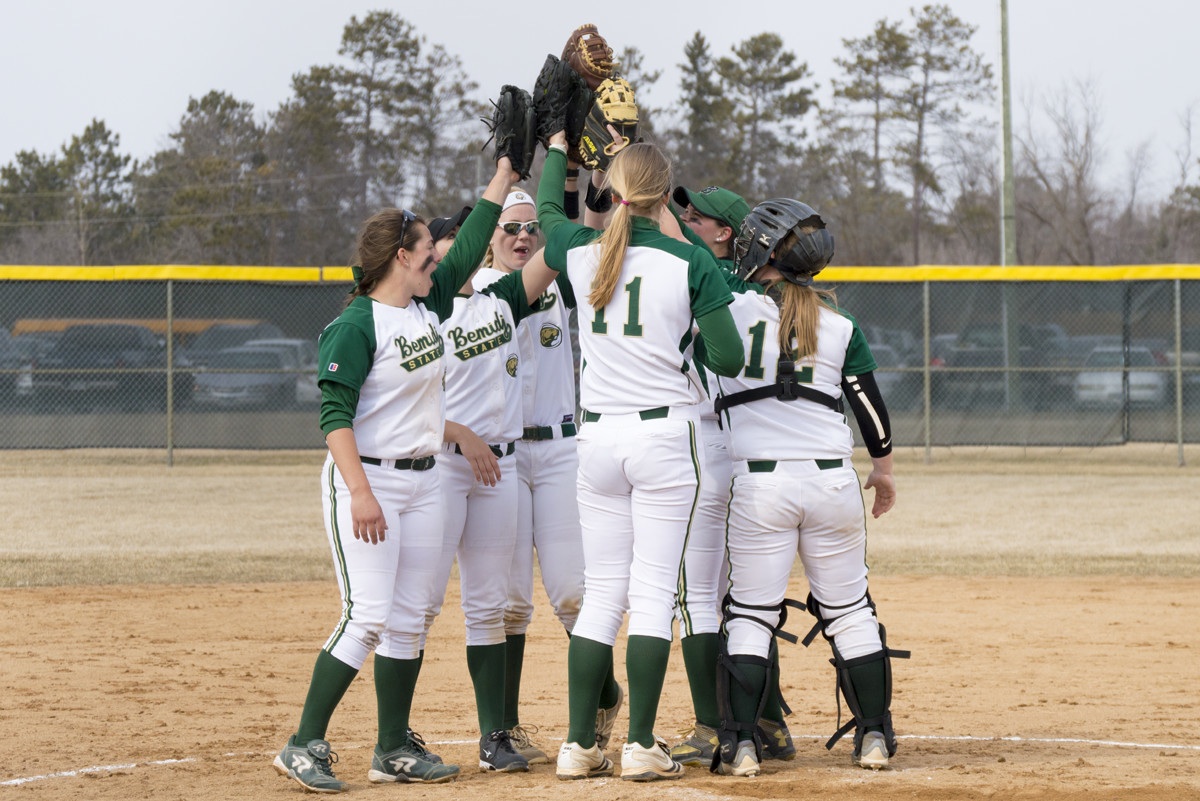 The Bemidji State University softball team defeated Minnesota State University, Moorhead 7-3 Tuesday to improve to 2-0 on the season. The Beavers (2-0, 0-0 NSIC) go undefeated at the West St. Paul Dome after dominant pitching performances by senior Jessica Yost.
Yost went 6.1 innings in the circle Tuesday, and struck out 14 a day after she struck out 16 against University of Minnesota, Crookston in seven innings.
The Beavers took a 1-0 lead after the first inning when Yost doubled to score Jessica Burlingame. After a scoreless second inning, BSU extended its lead to 2-0 when Kelsey McAllister had a sacrifice hit that scored Burlingame again from third.
Bemidji State wouldn't score again until the fifth inning but tacked on four runs in the inning for the 6-0 lead. Yost started the inning with a solo home run, her second of the year, followed by a three-run home run by Makayla Pagel two batters later.
The Beavers extended their lead to 7-0 in the sixth inning when Megan Castor scored on a passed ball. The Dragons would break the shutout in the bottom of the sixth by scoring all three of their runs during the inning. A sac hit and two RBI double for the Dragons brought in three runners. BSU would close out the last inning by retiring three of four batters.
Yost improved to 2-0 on the season after pitching 6.1 innings not allowing a run and just gave up one hit while striking out 14 batters. Freshman Olivia Tucker came pitched 0.2 innings in relief during the sixth inning but was replaced by Yost who finished the last inning.
Yost also led the Beavers at the plate by going three-for-four with two RBI and one home run while Pagel went two-for-four with a double, home run and three RBI.
Bemidji State will have next week off from action but resumes play March 12-19 when they travel to Clermont, Fla., to participate in a spring tournament. The Beavers will play 13 different opponents from NCAA DII and NAIA over the course of the week.