Video – Beaver Fever Friday – Connor McNallan – Baseball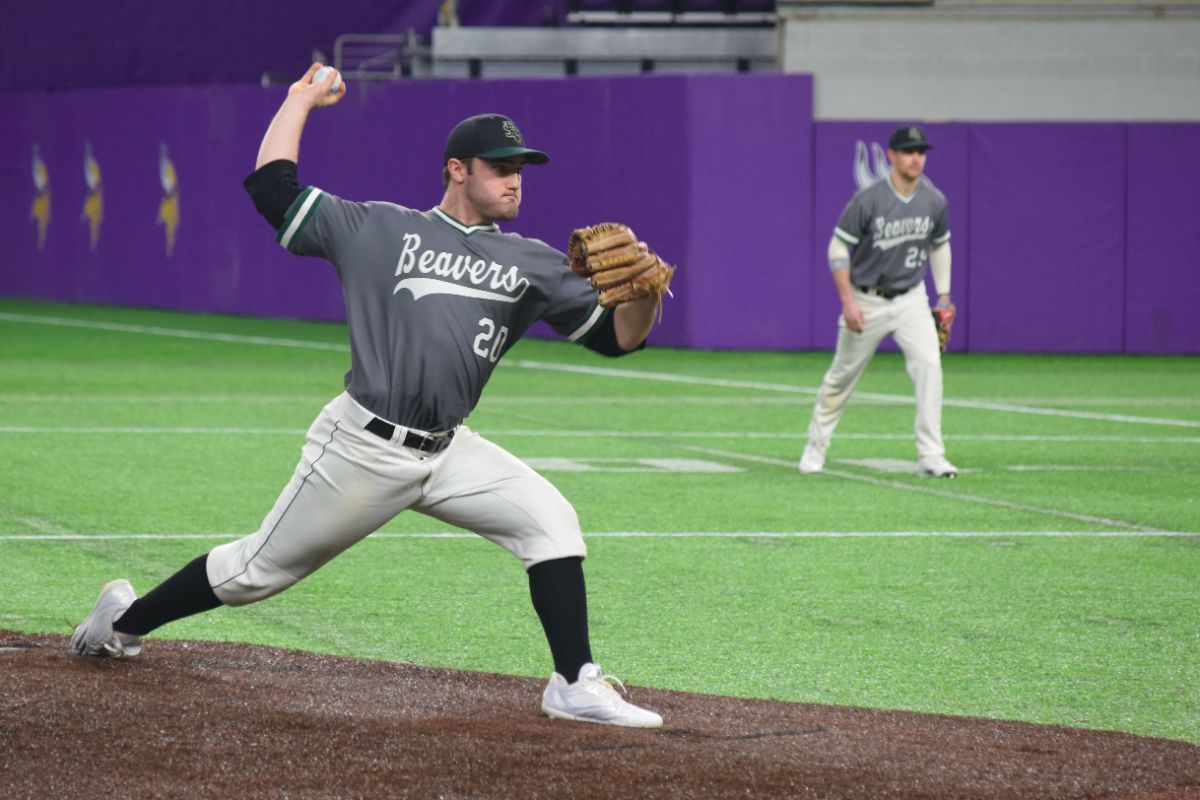 University of Minnesota Duluth jumped on Bemidji State University baseball early Thursday afternoon in a 16-3 and 6-1 sweep in Minneapolis at US Bank Stadium. UMD (8-8) took the lead first in both games over BSU (4-12) in non-conference matchups.
Game One
Minnesota Duluth got out to a fast start while reaching its first five batters on base and scoring three of those. UMD continued its hot hitting with seven hits in the bottom of the second inning to extend its lead to 8-0. After UMD crossed one run in the bottom of the fourth, senior Matt Mastantuono set up BSU for its first run of the day with a double to right field. Senior Ryan Rumpca followed Mastantuono's double with one of his own. Freshman Noah Boser drove in his third RBI of the season with a single to cut the UMD lead to 9-2. The Bulldogs built their lead further with seven runs over the fifth and sixth innings.
UMD also took the first lead in game two with a sac fly in the top of the first inning before a two-RBI single put the Bulldogs up, 3-0, in the second. Senior Duane Miller led off the bottom of the second with a ground rule double that was followed by a RBI by senior Logan Riedel. Minnesota Duluth again kept Bemidji State down with a three-run home run in the fifth inning for the final runs of the game.
Bemidji State wraps up its season-opening road trip March 26-27 at Winona State University. The Beavers and Warriors play a four-game series with doubleheaders on each day. The games were pushed back one day due to the threat of rain on Friday and Saturday. First pitch Sunday will be at 1:30 followed by a noon start-time Monday.