Video – Beaver Fever Friday – Collin Eckman – Baseball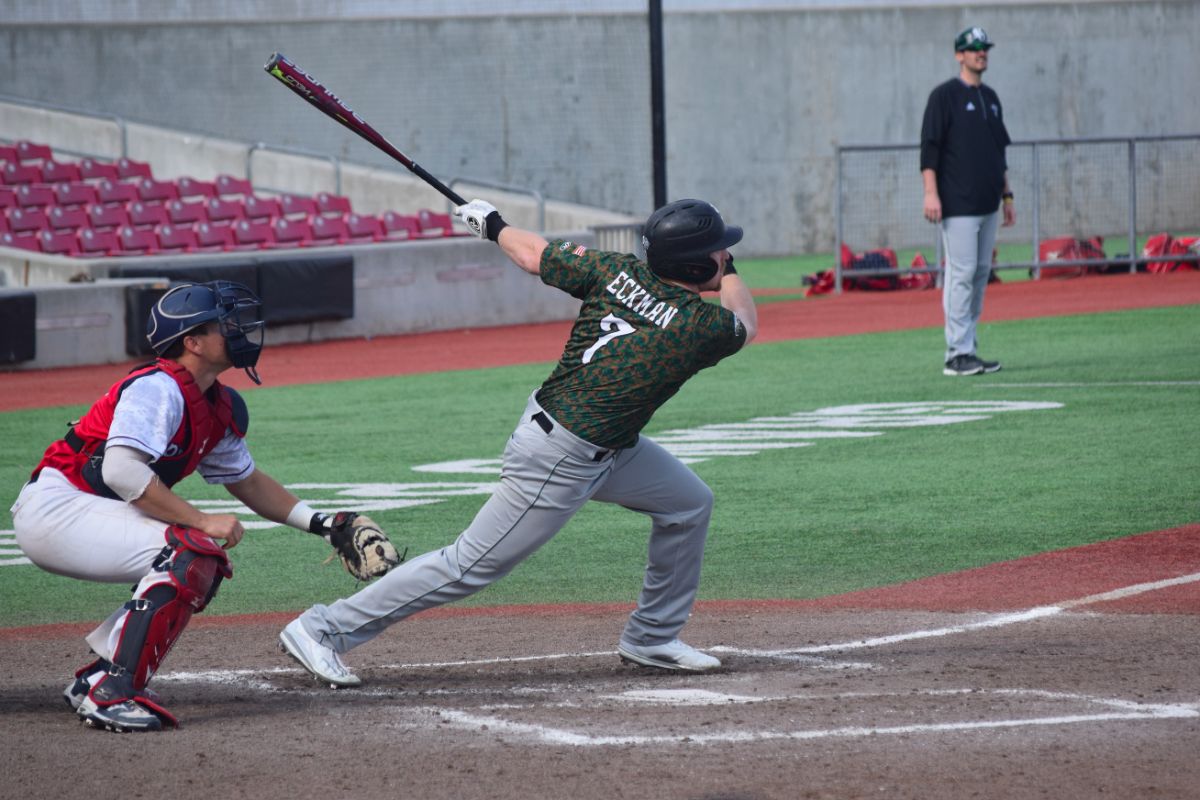 The Bemidji State University baseball program hosts Northern State University for a midweek Northern Sun Intercollegiate Conference doubleheader Wednesday, April 5 with first pitch scheduled for 1 p.m. from BSU Baseball Field.
Bemidji State went 2-4 over its last week of games, taking two wins from University of Sioux Falls and losing two games to Sioux Falls and Concordia University-St. Paul in BSU's home opening week.
The Beavers dropped their home-opening doubleheader against the Golden Bears, 6-3 and 13-2, March 30.
BSU swept USF on the first day of the four game series with an 11-9 walk-off win and an 8-4 victory. The Cougars took Sunday's doubleheader, 13-6 and 10-9.
BSU hit .313 from the plate with a .399 on-base percentage and totaled an 8.43 ERA and fielded .940.
Collin Eckman is on an eight-game hitting streak, the longest current streak on the team. Eckman totaled nine hits in the 18 games prior to his hitting streak and entered the streak hitting .184 from the plate.
Since the beginning of his streak, he has raised his batting average from .184 to .286 and has totaled 13 hits in the last eight games. The next longest current hitting streak is Litchy at four games.
Noah Boser holds the team's longest hitting streak of the season at 10 games.
Eckman is second on the team's current reached base streak with 11 games, behind only Litchy at 14 games.
Listen to both games against Northern State on Wednesday on the Beaver Radio Network.