Video – Beaver Fever Friday – Kristen Petron – Track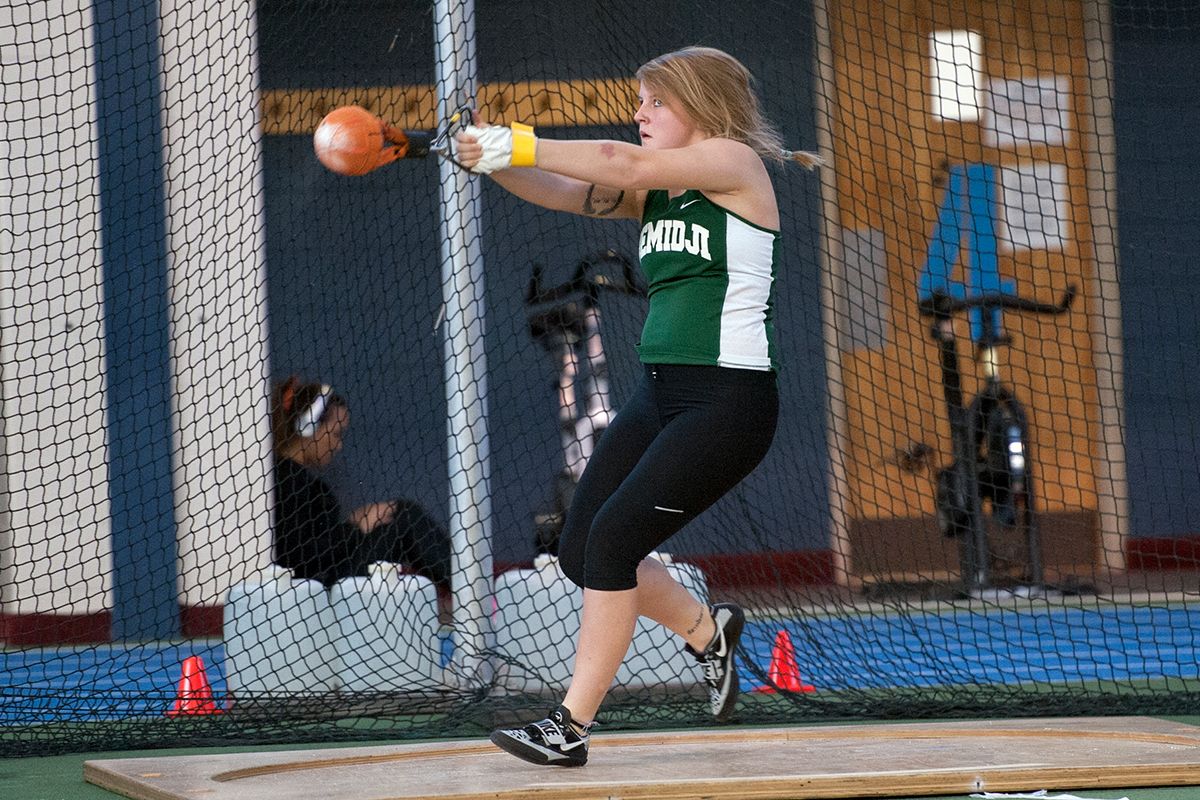 Samara Tobeck and Christa Benson each established personal-best marks Saturday as the Bemidji State University track and field team competed in Gustavus Adolphus College's Lee Krough Invitational.
Tobeck took second place in the hammer throw to lead all BSU competitors. The sophomore stretched the tape to 150-feet, 2-inches to surpass her personal-best by nearly 10 feet.
Savannah Olson also continued her outstanding freshman campaign placing third in the shot put with a mark of 40-04.
Benson matcher her career-best in the 400-meter hurdles, crossing the finish line in 1:07.35. She took seventh place. In addition, she was part of a 4×400-meter relay team that posted the Beavers' top mark of 2017. The quartet of Benson, Kristen Petron, Alex Coleman and Marissa Morgenstern broke the tape in 4:18.00 to finish fifth.
The Beavers hit the road again April 21 when they travel to Fargo, N.D. to compete in the Lyle Hokanson Classic. Events are set to begin at 7 a.m.