Beaver Fever Friday – Tahi Nomane – Football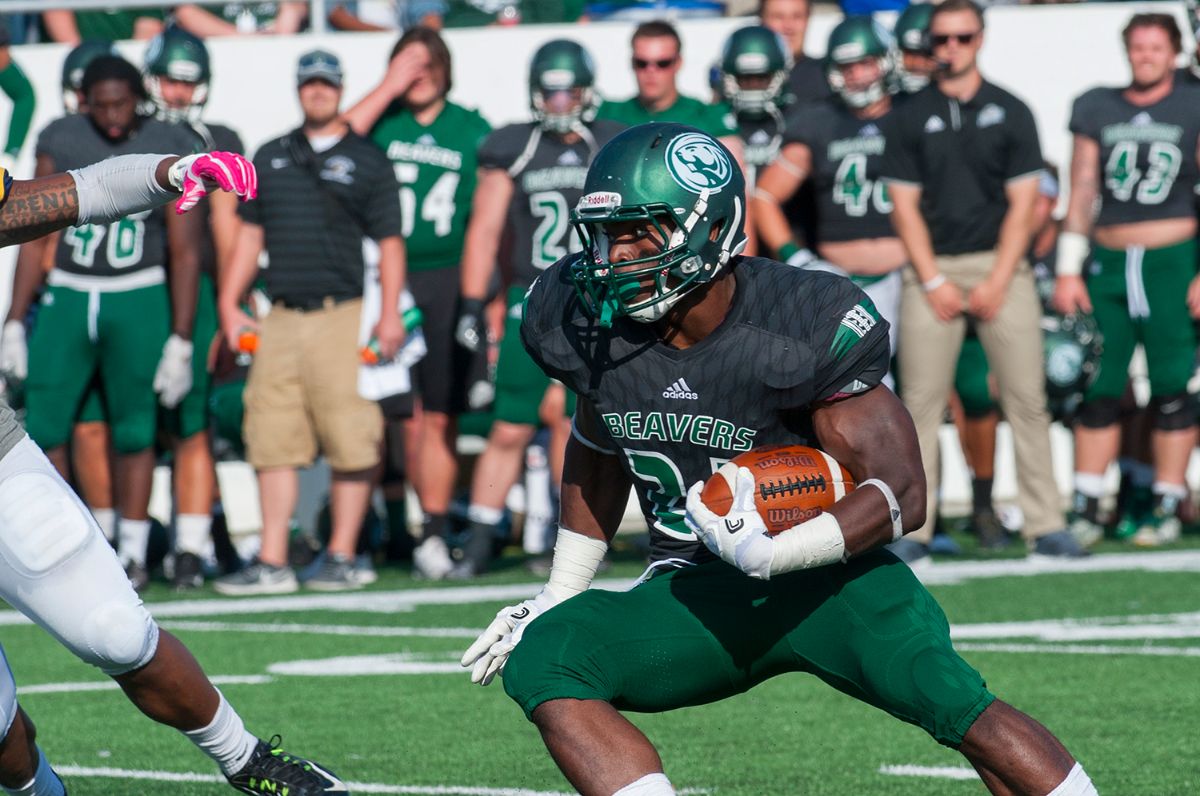 Bemidji State University heads south to face Augustana University in Northern Sun Intercollegiate Conference interdivisional matchup at 1 p.m. Saturday, Sept. 16. The Beavers (1-1) come off their largest home-opening win since 1995 to face the Vikings (1-1) who fell in their home- and season-opener two weeks ago.
Augustana leads the all-time series against Bemidji State, 6-2, including the last two matchups. The Vikings took the most recent meeting, 35-14, in the 2015 season opener in Bemidji, Minn., while the Beavers' last win came Sept. 10, 2011, 30-27 in overtime, when AU was ranked No. 16 in the country.
Head Coach Brent Bolte, in his second season as BSU's head coach, is 10-4 since taking the reins of the program. He helped guide Bemidji State to a 54-17 win over Concordia University-St. Paul to open the BSU home schedule, the largest home-opening win since 1955 under BSU Hall of Famer Chet Anderson.
The Beavers flashed its high-scoring and stout defensive potential during the second week of the season with a 54-17 route over the Golden Bears of Concordia-St. Paul. BSU opened the first quarter with 17 unanswered points before heading into halftime with a 40-0 lead. A mix of offensive and defensive touchdowns put the Beavers in comfortable position heading into the second half. The 37-point win was BSU's seventh game in the last eight to score at least 36 points. Bemidji State received votes in the American Football Coaches Association Top 25 Poll for the third consecutive week to start the season, following behind four other NSIC programs. No. 7 University of Sioux Falls and No. 8 Minnesota State University, Mankato rank among the top 10 while No. 20 University of Minnesota Duluth is the final ranked NSIC team. Winona State University received eight votes compared to two for BSU.
Augustana used a balanced offensive attack in its 28-20 win over Minot State University with 212 passing and 210 rushing yards. The Vikings improved to 11-4 after a loss during the Jerry Olszewski era. Augie had three players with 10+ carries (Singlorant 15, Rubley 12 and Bradberry 10). Kirby Hora recorded 14 tackles against the Beavers and leads the NSIC with 35 tackles on the season. Jordan Determan notched six tackles and recorded an interception returned for a touchdown. Rudolh Sinflorant ran for a career-high 92 yards on 15 carries with his first collegiate touchdown. Ryan Rubley went 22-of-31 passing with 212 yards and one touchdown while adding 12 carries for 49 yards and one touchdown.
Listen to the game on Saturday on the Beaver Radio Network. Our Benusa Pregame Show starts at 12:30pm, with the kickoff set for 1pm. Listen on 92.1 The River or online at http://beaverradionetwork.com