Beaver Soccer Gameday – September 17, 2017 vs Winona State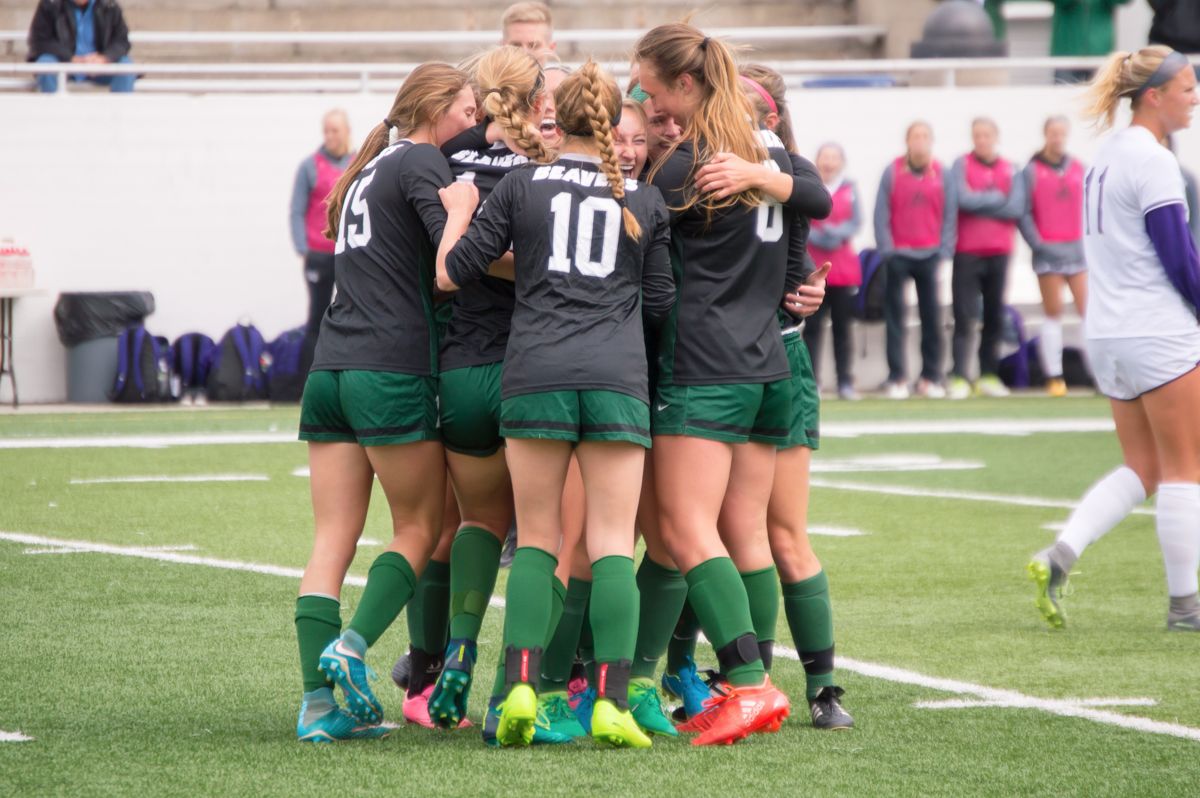 The Bemidji State soccer team kept their winning streak alive with a 4-1 win over Winona State on Sunday at Chet Anderson Stadium.
The Beavers got two goals apiece from juniors Rachel Norton and Dani Nelson to improve their record to 5-0-0 overall and 3-0-0 in Northern Sun Intercollegiate Conference play.
Winona State answered the first Beaver goal scored by Dani Nelson in the 10th minute. The Warrior's Abby Bohanski found the back of the net in the 18th minute, evening the score and ending the Beavers' shutout streak at 378 minutes.
The score would remain tied at 1-1 through the first five minutes of the second half before Allyson Smith found Norton for her fifth goal in as many games. The junior added her team-leading sixth goal of the season in the 74th minute redirecting a crossing pass from freshman Alanna Mattson behind her and just inside the left post.
Nelson finished the scoring in the 85th minute. Mattson and Smith each earned an assist on the play.
The five-match winning streak marks the fourth time since 2008 the Beavers have opened the season with at least five victories. BSU established a program record for consecutive wins to open a season with six in 2008 and 2010.
Junior goalkeeper Anna Fobbe stopped two of the three shots she faced to pick up her third victory of 2017 (3-0-0).
The Beavers hit the road Friday for a 7 p.m. match up at the University of Mary. BSU will return home to Chet Anderson Stadium at 1 p.m. Sunday to wrap up Homecoming Week with an NSIC battle against the other Beavers from Minot State University.
Kelly Schultz & Joey Scanlan had the call of the game on the Beaver Radio Network: ARCHIVED GAME HERE
Rachael Norton Player Profile BSU Player Profile
Scoring Summary
9:33 BSU – Nelson, Dani (Unassisted) 1-0
17:18 WSU – Bohanski, Abby (Unassisted) 1-1
51:30 BSU – Norton, Rachael (Smith, Allyson) 2-1
73:40 BSU – Norton, Rachael (Mattson, Alanna) 3-1
84:14 BSU – Nelson, Dani (Smith & Mattson) 4-1
Jim Stone Post Game Post Game