Beaver Fever Friday – Football – Trysten Ross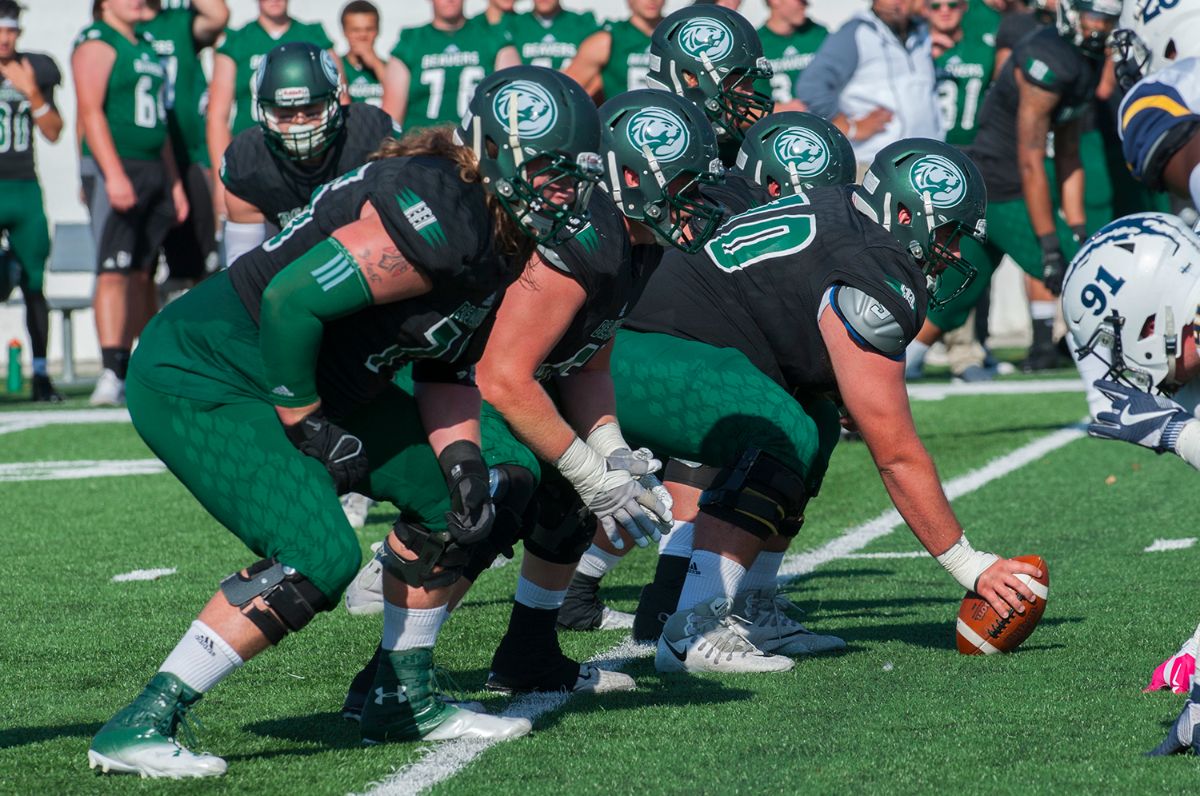 Week Four of the 2017 season concludes the interdivisional matchups in the Northern Sun Intercollegiate Conference as Bemidji State University hosts Southwest Minnesota State University for Homecoming. The Beavers and Mustangs begin the 45th all-time meeting at 2 p.m. Saturday, Sept. 23 from Chet Anderson Stadium.
Bemidji State has taken 13 of the last 14 games in the series to take a 22-21-1 series record advantage. Prior to a 34-30 win by the Mustangs in the last meeting Sept. 12, 2015 in Marshall, Minn., the Beavers had won 13 straight games since Nov. 7, 1998.
Head Coach Brent Bolte, in his second season as BSU's head coach, is 10-5 since taking the reins of the program. He helped guide Bemidji State to a 54-17 win over Concordia University-St. Paul to open the BSU home schedule, the largest home-opening win since 1955 under BSU Hall of Famer Chet Anderson. Bolte's 10 wins in his first 14 games are the most ever for a BSU head coach.
Bemidji State: The Beavers' road woes continued in their third game of the season after falling to the Vikings of Augustana University, 30-27, in overtime. BSU, set up by a three-and-out and 65-yard punt return to open the game, scored on its first offensive play of the day. Augustana's defense stifled Bemidji State through the next seven possessions, forcing two interceptions and five three-and-outs. Another special teams play, a 102-yard kickoff return by junior Ryan Kinard to open the third quarter, set up a short field touchdown. The next six possessions ended with five three-and-outs and a punt after six plays. A 36-yard BSU touchdown pass, giving the Beavers a 21-17 lead, and field goal to end regulation, following a 19-yard touchdown pass by the Vikings, sent the game to overtime. BSU opened the overtime period with a field goal but allowed a touchdown to AU to end the game. Junior kicker Isaac Aanerud's two field goals to end scoring for BSU helped earn him his second NSIC Special Teams Player of the Week award of his career.
The high-scoring Beavers offense was brought back to earth while no drive went more than six plays. BSU, nearly ending the game with nine three-and-outs, was dominated in time of possession by AU, 40:38 to 19:22. Senior running back Tahi Nomane punched in his first touchdown of the season on the very first offensive play for BSU. Junior running back Andrew Lackowski scored his second receiving touchdown in as many games to open the third quarter and tie the game at 14-14. Senior Blake Holder brought in a 36-yard touchdown reception with 1:27 left in the game to put BSU on top again, 21-17, before a 22 second drive that led to an overtime-forcing 38-yard field goal.
The "Gang Green" defense held Augustana scoreless through the first quarter and added another interception to the secondary's season total. Senior corner back EJ Olszewski made a leaping grab over an AU receiver for his first pick of the season while sophomore corner back Michael Junker also nabbed an interception, his second of the season, early in the fourth quarter. The defensive unit forced a season-high nine punts and five three-and-outs, but the time of possession difference put strain on it throughout the game. Three Beavers recorded at least 10 tackles for the first time since Nov. 5, 2016 against Minnesota State University Moorhead. Senior linebacker Niko Daniello and junior safety John Vogeler led the way with 13 each, followed by junior corner back Gunner Olszewski with 10.
Southwest Minnesota State: SMSU won its second straight game with a 28-20 home victory against Minot State University. The Mustangs rushed for a season-high 272 yards and four touchdowns on 55 attempts. Senior wide receiver Nate Huot moved to third in NSIC history with 203 career receptions. He is now seven receptions shy of tying Brian Jark of Northern State University for the NSIC career record. A Mustang interception at the one-yardline as time expired sealed the team's first win since the 2016 season opener after trailing after three quarters of play.
The Mustangs enter the weekend fourth in the NSIC in both scoring offense with 35.0 points per game and total offense with 430.0 yards per game. While SMSU has done most of its damage through the air, ranking second in passing yards per game with 274.3, its pass defense ranks last with 287.0 pass yards allowed per game.